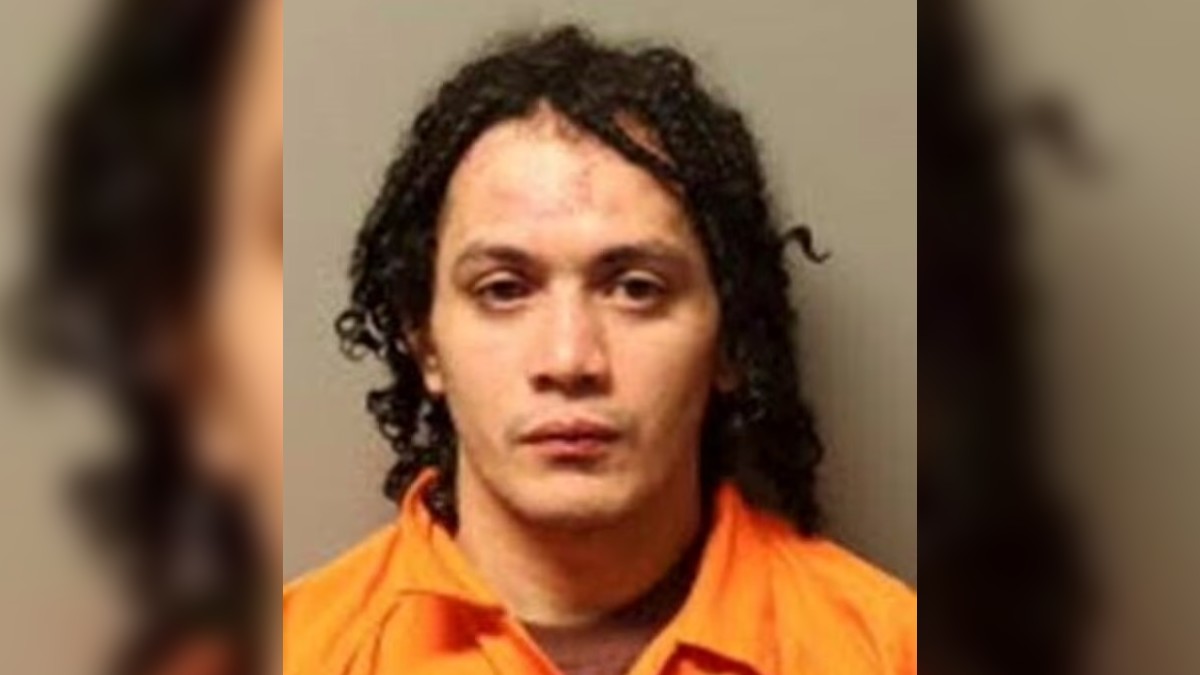 Escaped killer Danelo Cavalcante is finally back in custody after 14 days of an intense manhunt in Pennsylvania's Chester County.
The cops have been hunting the 34-year-old murderer since he crab-walked up two walls in a passageway in the exercise yard of Chester County Jail and fled the prison perimeter by crawling through barbed wire and running across a roof.
Cavalcante was finally apprehended using a canine in dense woodland about 15 miles north of the prison by a Border Control Tactical Unit (BORTAC).
Yoda the dog, a 4-year-old Belgian Malinois, is the hero of the day after the canine officer managed to subdue the prisoner when he tried to escape.
Following a number of sightings, the authorities set up a perimeter on Tuesday in north Chester County. At about 1 a.m. yesterday, it's believed Cavalcante triggered a burglar alarm at a rural residence near Prizer Road.
A DEA aircraft then picked up a heat signature in an area north of Prizer Road, west of PA 100. Tactical units began to move into the area but were hampered by a thunderstorm.
How was Danelo Cavalcante captured? Prisoner seized in thick brush in north Chester County
The tactical units began moving in again at 8 a.m. According to the Chester County DA, the teams moved quietly and achieved the element of surprise. When Cavalcante realized he was surrounded, he attempted to escape through some thick brush but was pounced on by Yoda, the dog.
Watch the Latest on our YouTube Channel
The convict resisted arrest but was finally brought under control without anyone sustaining injuries. Cavalcante received a minor bite wound but was otherwise uninjured.
The US Marshalls posted a couple of pics of Cavalcante lying in the thick brush surrounded by multiple officers and Yoda. A second pic showed how two weeks on the lam had left the killer looking dirty and disheveled.
Cavalcante was apprehended roughly 40 miles west of Philadelphia and only 15 miles north of the prison.
SCI Phoenix: Danelo Cavalcante held at a new state prison
Following a quick medical examination, Cavalcante was transported to the Pennsylvania State Police Avondale Barracks, where he underwent extensive questioning.
He was later transferred to SCI Phoenix correctional facility to serve out his life sentence.
Cavalcante, a Brazilian national, received a life sentence last month for the murder of his former girlfriend, 34-year-old Deborah Brandao, who was stabbed multiple times at her home near Phoenixville, PA. Her two young children were at home during the murder.
The killer is also wanted for a murder back in Brazil.
Cavalcante was the second prisoner to escape Chester County Jail this year, using the same route. Another prisoner also fled through the same passageway as Cavalcante in May but was recaptured after a few minutes. At the time, the prison authorities reviewed their security procedures and added razor wire.