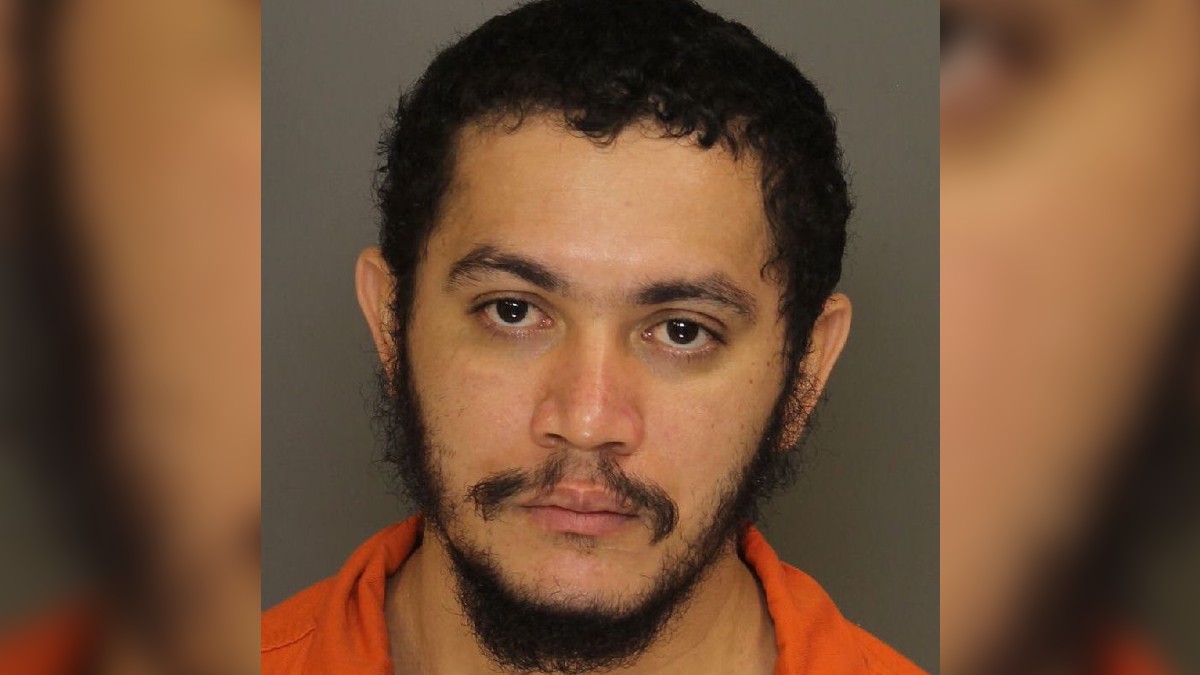 Law enforcement in Chester County, Pennsylvania, is engaged in a manhunt for convicted murderer Danelo Cavalcante after the killer escaped from the county jail on Thursday morning.
The 34-year-old Cavalcante received a life sentence last week after he stabbed his ex-girlfriend Deborah Brandao to death at her home in Schuylkill Township when her two young children were playing nearby.
Cavalcante escaped the prison, approximately 30 miles from Philadelphia, at about 8:30 a.m. and was last seen walking southward on Wawaset Road in Pocopson Township at about 9:45 a.m.
The convict has been described as "extremely dangerous" and is to be avoided at all costs.
Members of the public are asked to dial 911 as soon as they see Cavalcante and are advised not to approach the convict under any circumstances.
Multiple law enforcement agencies, including the County Sheriff's Office, Pennslyvania State Police, and the US Marshals, are all involved in the search and are using dog K-9 units, drones, and helicopters to scour the county.
Prisoner Danelo Cavalcante fled from Chester County Jail
However, District Attorney Deb Ryan warned that Cavalcante is "really good at hiding from law enforcement, and we believe that he'll do anything in his power to attempt to evade us now."
Watch the Latest on our YouTube Channel
Prison Warden Howard Holland refused to speculate or declare how or why Cavalcante managed to escape, calling it an ongoing investigation. He has assured the public that the proper procedures for a prison escape were followed and the prison was locked down, and there have been no further escapes.
Residents living within a six-mile radius of the prison were warned of the escape, and the family of Cavalcante's victim has also been informed about the jailbreak.
The convict is described as a Brazilian national who is only 5 feet tall and weighs about 120 pounds. He has black shaggy hair and brown eyes. He speaks fluent Brazilian and Spanish and has a little English.
Cavalcante is thought to be wearing a white T-shirt, gray shorts, and white sneakers. However, an earlier report stated he was wearing jeans, so it is unclear if he managed to find a change of clothes somewhere.
Escaped Danelo Cavalcante convicted for murder of Deborah Brandao
In April 2021, the cops were called to a domestic disturbance near Phoenixville, northwest of Philadelphia, where they found 33-year-old Deborah Brandao lying on the floor of her home with multiple stab wounds.
Brandao's 7-year-old daughter and 3-year-old son were present during the murder. Brandao had told her daughter to run for help, and she fled to a neighbor's house. The neighbor dialed 911.
Cavalcante fled the state but was picked up by the Virginia State Police and extradited to Pennsylvania. The police believe Brandao learned her ex-parter was wanted for a murder in his native Brazil, and the killer feared she would turn him in to the police.
The Chester County Commissioners and US Marshals are offering a $10,000 reward ($5,000 each) for any information leading to the capture of Cavalcante.