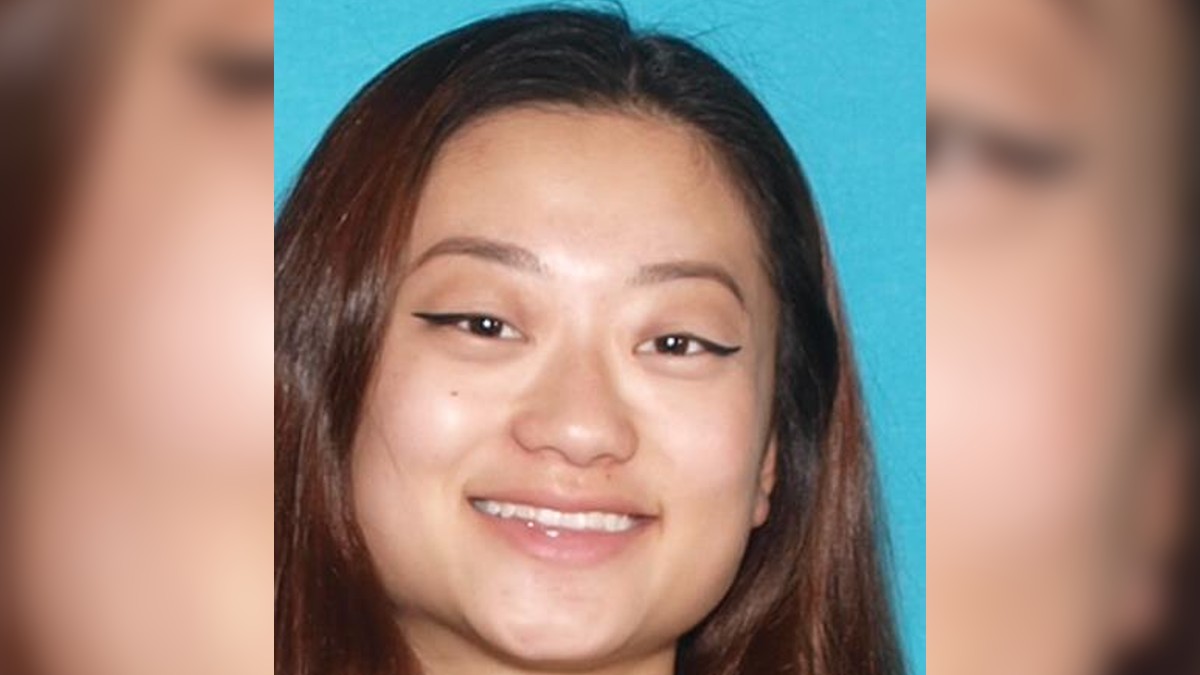 Elaine Park, a student from Glendale, California, vanished after leaving her boyfriend's home and hasn't been seen in six years.
This case is particularly mysterious because Elaine appears to be an individual very unlikely to run away; however, the police have zero evidence of any foul play. Despite the suspicion of foul play, the case has remained a missing persons.
On the evening of January 27, 2017, the 20-year-old had been hanging out with her boyfriend, Divine "Div" Compere. They went to see a movie together, and at about 1 a.m., they returned to his home in a swanky gated community in Calabasas, to the north of Malibu.
Compere later told the cops that Elaine woke up early and appeared to be having a panic attack; he said she was shaking and singing. He said she got dressed and left.
Surveillance footage showed Elaine walking outside the house at 6 a.m. She appeared calm on the footage. Unfortunately, the tape stopped five minutes later.
A neighbor's surveillance camera caught the vehicle moving away, and her car's registration plate was detected by an automatic reader as it left the gated community a short time later.
In the morning, Elaine's mom, Susan Park, attempted to contact her daughter several times on her cellphone, but each time the phone either rang out or went straight to voicemail. Susan became extremely concerned as it was highly unusual for Elaine not to call or text.
Watch the Latest on our YouTube Channel
"I had this off feeling because she didn't text back. She was just not responding to anything and her phone was off," Susan later told reporters.
Rather ominously, there have also been no further posts on Elaine's social media, which is very strange for such a prolific poster.
The search for the missing Elaine Park began at the ocean
The police initiated a search when the student failed to turn up at her mom's home. The investigators attempted to track her cellphone and determined she was in the Malibu area.
Five days later, on February 5, there was a breakthrough when her 2015 grey Honda Civic was found parked on the side of the Pacific Coast Highway, very close to the ocean. However, the mystery seemed to deepen further.
Elaine's car was unlocked, the keys were in the ignition and turned to the on position, and the battery was dead. All of Elaine's belongings were still in the car, including her laptop, cash, and ID. The police could see no evidence of a struggle.
The case fell under the jurisdiction of the Glendale Police Department because Glendale was where her license was registered. The investigators immediately suspected suicide.
The search was initially concentrated along the coastline and was hampered by bad weather. The police later faced criticism for focusing their search in the area where the car was found rather than where she was last seen alive.
The cops were also condemned for immediately releasing Elaine's belongings to her family instead of sending the items to a crime lab.
Under some pressure from Elaine's family, the cops expanded their search inland. They used sniffer dogs, drones, and divers to scour the Santa Monica Mountains and the Angeles National Forest. But sadly, there was no sign of Elaine.
The cops reported that Compere and his family were very cooperative with the investigation, and they were satisfied that no one at the home had anything to do with the disappearance.
Susan has admitted that her daughter experimented with drugs in the past, and it's unknown if drugs were a factor in the disappearance.
"We are absolutely puzzled," Glendale Police Sgt. Robert William told reporters in the summer of 2017.
Elaine Park's family offered a reward: But no one came forward
At around the same time, Susan Park announced a reward of $250,000 for any information. She said, "Losing a daughter is the hardest thing a mother can experience. The uncertainty is the worst part, not knowing what happened." The reward was later increased to $500,000, but still, Elaine's whereabouts remained a mystery.
The family hired private investigator Jayden Brant, and he claimed to have a few theories as to what had happened to Elaine. He said, "We firmly believe Park didn't commit suicide." However, nothing has since come to light.
Susan has become frustrated with the Glendale Police Department and the lack of progress. In September 2012, she approached the Los Angeles County Board of Supervisors to request the case be transferred to the Los Angeles County Sheriff's Office.
She pleaded with the board, "Specifically, I do not feel Glendale Police Department has been doing nearly enough to investigate the case and following up thoroughly on leads. I'm appealing and pleading for your help."
However, the request could not be legally granted, and the Glendale PD remains in control, but it is assisted by the LA County Sheriff's Office. On hearing about Elaine's mom's request Sgt. William claimed that Susan wished for a criminal investigation, but he said, "We can't start a criminal investigation until there's evidence a crime was involved."
There have been other strange deaths and disappearances in the Santa Monica Mountains
The case has often been linked to the disappearance of Matthew Weaver, who disappeared without a trace the following year while hiking in the Santa Monica mountains. Matthew had set out for a hike just before dawn but never returned.
At one point, he messaged a friend to say there was something "crazy" going on, and he wanted to talk while he still had "the chance." A few months later, some bloodied clothing was found that Matthew may have been wearing; however, nothing has been confirmed.
There was also the disappearance of Mitrice Richardson in 2009; she was eventually found dead, lying naked on a creek bed. These cases have led some to wonder why so many people are vanishing in this area.
On June 22, 2018, Tristan Beaudette was found murdered in his tent in the Malibu Creek State Park. Anthony Rauda was later arrested and charged with the Beaudette killing, and he has also been linked to numerous shootings and robberies in this area. Some have speculated that Rauda may have also been involved in Elaine's case.
Rauda is still awaiting a trial in the Beaudette case and maintains his innocence. He has appeared in court several times and has had to be restrained to prevent him from attacking and spitting on members of the court.
Family and cops released a description of Elaine Park
Elaine Park had long brown hair with blonde tips and brown eyes when she disappeared; she is known to often wear heavy mascara and makeup.
She is 5′ 6″ and weighs approximately 125 lbs. Elaine has three distinctive tattoos; a cow skull with a moth on her left arm, a dagger on her right arm, and a rose on her left shoulder. She is of Korean-American descent.
The Find Elaine Park website is currently offering a reward of $25,000 and asks for any tips or help to be forwarded to [email protected] or (818) 473-0611. There is also a Facebook page at Help Find Elaine Park.
If anyone has any information about what happened to Elaine, they should contact the Glendale Police Department at (818) 548-3135.