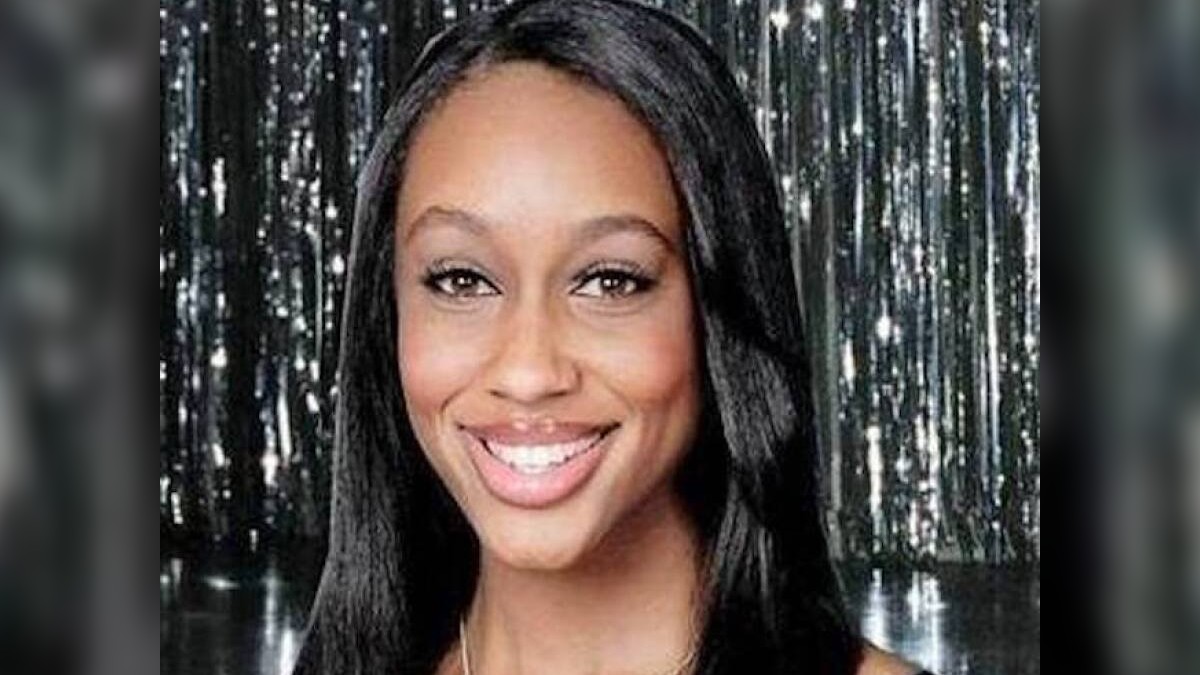 The mysterious disappearance and death of Mitrice Lavon Richardson is a case that has been steeped in controversy, with allegations of competence leveled at the Los Angeles Sheriff's Department.
On August 9, 2010, almost one year since 24-year-old Cal State Fullerton graduate Mitrice walked out of the Malibu-Lost Hills police station, her skeletal remains were discovered in a deep ravine in an area known as Dark Canyon in the Malibu Hills.
The body was discovered by Park Rangers, who were searching for signs of an illegal marijuana farm. They found Mitrice's partially mummified and naked remains amongst branches, twigs, and other vegetation.
Mitrice's skull and spinal cord had been separated from the rest of her body. Her belt, bra, and jeans were found scattered throughout the deep ravine. She was only six miles from the Malibu-Lost Hills station.
Officially, the cause of death has never been established, and the cops found no evidence of foul play, but Mitrice's family and friends suspect she may have been murdered.
The discovery ended Mitrice's family's frantic and heartbreaking 11-month-long search. However, this was not the start or the end of allegations of incompetence and negligence against the Los Angeles County Sheriff's Department (LASD).
Mitrice Richardson showed signs of mental distress
On September 17, 2009, Mitrice was arrested at a Malibu restaurant for failing to pay an $89 check and was taken to the Malibu-Lost Hills police station. The restaurant staff and other patrons thought she had been behaving erratically and suspected she might have been suffering from mental issues.
Watch the Latest on our YouTube Channel
The staff at the restaurant concluded that Mitrice needed professional help, so fearing she may be a danger to herself, they contacted the cops expecting them to do a mental evaluation.
The police gave her a sobriety test, which she passed, but they did find an ounce of marijuana in her car. The cops impounded her vehicle with her purse and belongings inside and bundled her into a police car on a charge of possession and failing to pay her bill.
Mitrice's mother, Latice Sutton, learned almost immediately that her daughter was held in custody. She contacted the Lost Hills station and informed Deputy Yoav Shalev that she was worried about her daughter's mental state and asked if they could hold Mitrice until she could collect her the following morning.
Sutton further explained that Mitrice did not know the area (she was from south LA) and she had nowhere to go. Deputy Shalev assured the concerned mom that her daughter would be kept safe in custody.
Unfortunately, there appears to have been a breakdown in communication at the station. At some point in the evening, Shalev came off shift, and Mitrice was released.
Mitrice was released shortly after midnight with no money, no transport, and no cellphone. Many have also stated that she was in a distressed mental state.
The LASD would later defend their officers' actions claiming that Mitrice had appeared in good mental health, and as a responsible adult, they claimed there was no reason to keep her locked up. She was offered the option to stay at the station until someone collected her.
A sheriff's department statement read, "Although station personnel offered Ms. Richardson the choice to remain voluntarily at the station jail until the arrival of daylight hours or her transportation, she chose to leave the station jail."
Mitrice Richardson spotted in a Calabasas backyard
Mitrice was spotted about six hours later at approximately 6:30 a.m. in the backyard of Bill and Karen Smith in the Monte Nido neighborhood of Calabasas.
Bill Smith saw Mitrice sitting on some steps at the back of his house and called out a window, "Are you OK?" Mitrice responded, "Yes, I'm just resting." By the time he had crossed to another window, the mysterious woman had vanished.
Smith called the cops and gave a description of Mitrice. A police car turned up about an hour or two hours later, but she was long gone. That was the last confirmed sighting of Mitrice Richardson.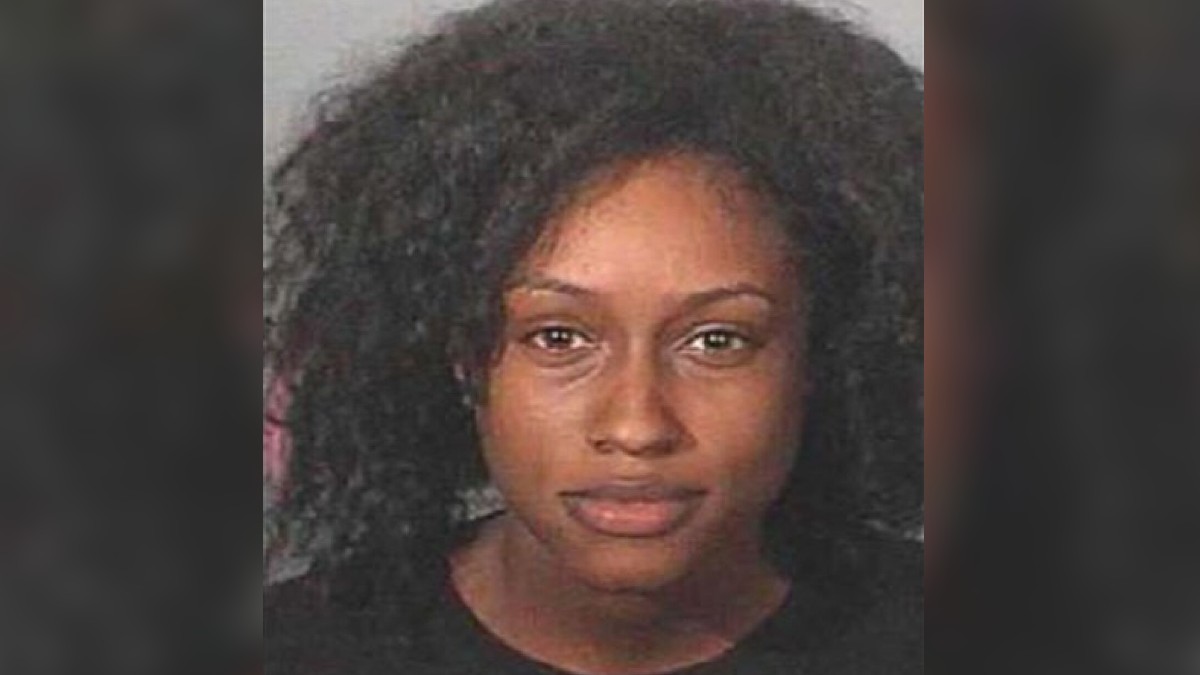 By this stage, Sutton knew her daughter was missing and had been begging the cops to file a missing persons report. The police would later face further criticism for not acting quicker on Bill Smith's account.
Mitrice Richardson: Missing persons search revealed few clues
The search for Mitrice encountered massive problems. The cops and her family had no clue where she might have ended up. The Malibu Hills dotted the area where she disappeared, with multiple creeks and ravines and other places where people could easily get lost.
Tracker dogs lost Mitrice's scent somewhere along Cold Canyon Road, not far from the Monte Nido neighborhood where she was last spotted and the canyon where her remains were discovered.
Retired LASD Sergeant Tui Wright of the Malibu Search and Rescue team later lamented, "She could've walked anywhere.. It's a real mystery as to what happened. We just don't know how she got there or how she ended up deceased."
The searchers did find footprints that matched Mitrice's Vans sneakers, and, perhaps chillingly, one of the searchers suggested that Mitrice had switched from walking to running.
In January 2010, the LASD launched a massive search for Mitrice, described as the biggest search in the department's history; it involved multiple agencies from across California.
The search included ATVs, drones, helicopters, horses, dogs, people on foot and on bicycles, but still, there was no sign of Mitrice.
Mitrice Richardson: Mural discovery raised suspicions of a racially motivated murder
In the meantime, officers investigated various rumors that ranged from a theory Mitrice was hiding out in Las Vegas to another that suggested she was being held captive by white supremacists.
In June 2010, a freshly painted mural was discovered in Monte Nido near the home of Bill Smith that featured racialized and degrading images of Black women. One of the women on the mural appeared to look very similar to Mitrice.
The LASD dismissed the graffiti as the work of a local tagger and unrelated to Mitrice's disappearance. However, the mural did add another racial element to the case, and Sutton wondered if this "was painting a story of what happened to" her daughter.
Mitrice Richardson found in Dark Canyon in Malibu Hills
Sadly, Mitrice's remains were accidentally stumbled upon a couple of months later. Once the remains were found, the LASD again faced criticism over incompetence. The bones were removed before a coroner had a chance to inspect them, and to make matters worse, some of the bones were left behind in the canyon.
The LA County Coroners' Office also faced accusations of incompetence when they struggled to find the scene due to forgetting their GPS devices. They also left bones behind, despite visiting the actual site twice.
It later emerged that on the day of Mitrice's funeral, her clothing from the canyon was found in a bag stuffed into her body bag. Shockingly, these items had never been sent to a crime lab.
All these issues, coupled with Mitrice's remains laying in the open for so long, meant determining a cause of death was difficult. The coroner ruled the death as undetermined but also declared no evidence of homicide.
Mitrice's family remains convinced she was murdered. Her father, Michael Richardson, claimed, "She was took there against her will. Tortured, and when they was done, they killed her!"
The family launched a lawsuit against the sheriff's department, arguing that the sheriff's deputies had shown negligence in their handling of Mitrice's arrest and release. The LASD settled with the family in 2011 for about $900,000.
Mitrice's sad case is often linked to the disappearances of Elaine Park and Matthew Weaver, two young people who also vanished in suspicious circumstances in the Malibu Hills area.
The case is still officially open, and the cities of Malibu and Calabasas are offering a joint reward of $20,000 for any information about what happened to Mitrice. Members of the public can submit information at 1-800-222-TIPS, 1-800-222-8477.