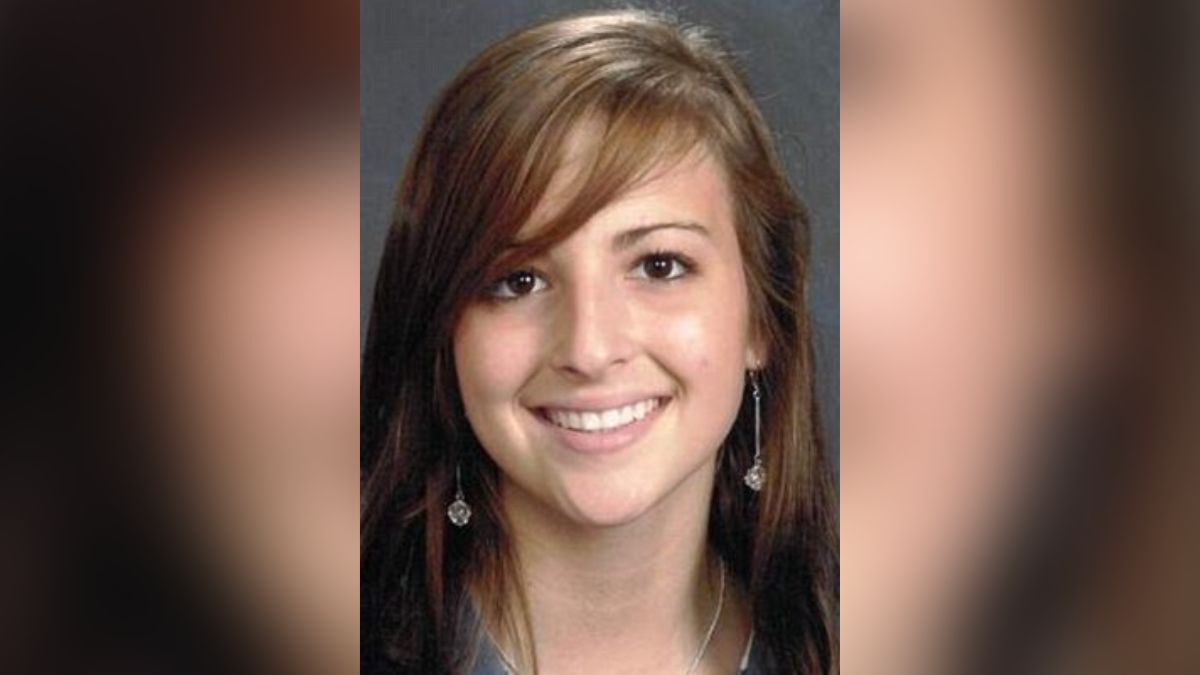 Alisha Bromfield was murdered by her boss, Brian Cooper, inside their room at a resort in Nasewaupee, Wisconsin.
Bromfield worked in the garden department at Home Depot in Plainfield, Illinois, where she had worked since the age of 16. It's also where she met Cooper, who was the supervisor.
They became friends, and a close friend of Bromfield said it was nothing more than that, though Cooper would tell co-workers that she was his girlfriend.
When Bromfield became pregnant with her first child—a baby girl she was planning to name Ava Lucille—she made sure she did her job, and she did it well, according to relatives.
She was also a student at Western Illinois University, where she was studying forensic psychology and criminal justice.
It's also where she met her child's father, but he made it very clear that he wasn't going to be in the baby's life.
Bromfield was okay with being a single mother, as she had so much to look forward to. At six and a half months pregnant, she was already one semester away from graduating.
Watch the Latest on our YouTube Channel
But a wedding invitation from her boss would end it all.
Brian Cooper invited Alisha Bromfield to his sister's wedding
Cooper, who was 35 years old at the time, asked Bromfield if she wanted to attend his sister's wedding near Sturgeon Bay, Wisconsin. It was reported that he threatened to fire her if she said no.
Bromfield, 21, didn't want to lose the job that was going to provide for her and her baby, so she agreed to go. It was four hours away, and her mother, Sherry Anicich, said she was unaware "how far away it was."
That's when she said she "looked it up because she had never heard of that place before."
But Bromfield assured her that it was fine.
She said, "We're staying at the hotel with the whole wedding party, so we're all gonna be in the same place, and then we're gonna come home the next morning and it'll be fine.'"
On Aug. 19, 2012, the day of the wedding, Bromfield called her mother and stated that she was packing up her belongings and was going to head back home.
She and Cooper had got into a fight and decided not to attend the wedding, although Cooper was supposed to walk his sister down the aisle.
Anicich told her daughter to call Cooper's sister at the hotel and tell her that they weren't going. And that's when she found out that Cooper and Bromfield were staying at a different hotel than everyone else.
Cooper had booked a room at the Sand Bay Resort.
Brian killed Alisha Bromfield in their hotel room
Bromfield later texted her mother and said everything was okay and that they were staying. She also said they were going to attend the wedding, which was held outside near a lake.
Cooper walked his sister down the aisle, and then during the reception, he began drinking. When it was over, he and Bromfield went back to the resort.
Authorities said he continued drinking in the room, but Bromfield got in bed and went straight to sleep.
While she was asleep, Cooper was coming in and out of the room. He would go outside to smoke a cigarette, and then when he returned to the room, he would pace back and forth.
Cooper was thinking about the argument they had earlier when Bromfield told him that when they got back to Illinois, she didn't want anything to do with him.
He wanted to be romantically involved with Bromfield, but he could see that it was never going to happen. And the more he thought about it, the more angry and hurt he became.
He laid in bed with her for a few moments before he jumped on top of Bromfield and straddled her. Then he began choking her with his hands.
Bromfield fought back and reportedly said, "Don't do this to me; think of the baby."
They ended up on the floor, where she took her last breath.
Brian had sex with Alisha's corpse
Cooper said he wanted to see Bromfield naked, so he stripped her of her clothing. He removed his pants and proceeded to have sex with her dead body.
After two to three minutes, he stopped.
He placed a pillow under her head and covered her body with a blanket.
When detectives went to their room after the fact, they said it looked as if she was sleeping until they took a closer look.
Using a dull knife and a corkscrew, Cooper tried to end his life but was unsuccessful. He then went into the bathroom and fell asleep in the tub.
When he woke up the following morning, he got in his vehicle and drove to a nearby park. It was there that he said he tried to drown himself in the pond, but he panicked and couldn't go through with it.
Cooper finally gave up on trying to kill himself.
He drove to a gas station and told the clerk that he "needed to report an emergency."
Home Depot supervisor Brian Cooper confessed to murdering Alisha Bromfield
While on the phone with 911, Cooper said he wanted to report a murder. When he was asked who committed the murder, he admitted to being the killer.
He was also asked if it was an accident, and Cooper said it was intentional. Then he said, "I'm a good person besides what I did last night. Alisha's family is going to flip. Everyone is going to flip."
Officers with the Door County Sheriff's Office picked up Cooper from the gas station and transported him to the police station, where he confessed to murdering Bromfield.
Authorities believe she died sometime between 3:30 a.m. and 4 a.m.
An autopsy showed that Bromfield's cause of death was strangulation, and her baby did not survive.
Brian Cooper's trial ended in a hungry jury
In 2013, Cooper's trial began. And it was then that the judge played a video of Cooper placing a hidden camera in the bathroom that he and Bromfield were sharing in the hotel room.
Although the jury was presented with evidence, including Cooper's confession, they could not come to an agreement on the murder charge.
The trial ended in a hung jury.
On June 22 of that same year, Cooper was found guilty of third-degree sexual assault.
The following year, in May, Cooper's second trial began. It lasted five days before a Dodge County jury found Cooper guilty of intentional homicide.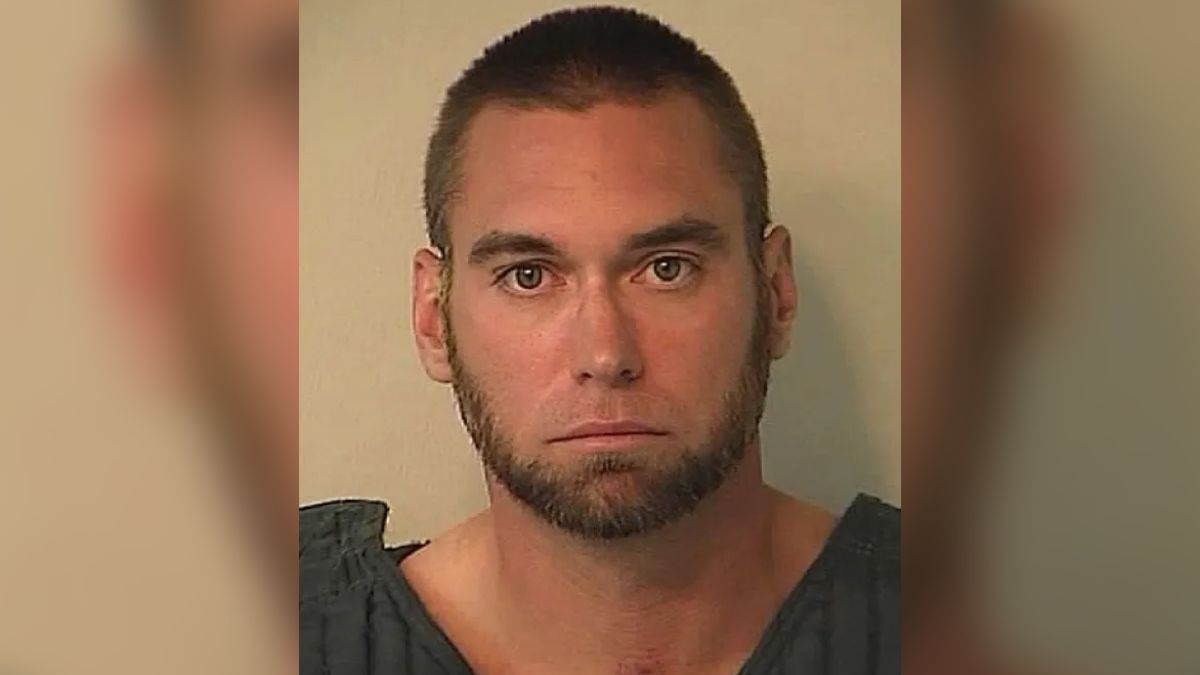 They deliberated for nearly three hours.
Cooper was later sentenced to two life terms without the chance of parole plus an additional two years for the sexual assault charge.
He was also ordered to pay more than $8,000 in restitution to the state.
In August 2017, Cooper appealed his conviction, but it was denied.
Alisha Bromfield's obituary
According to Bromfield's obituary, she is survived by her parents, Sherry Anicich and James Heisner, and her four siblings, Breonna Anicich, Luke Anicich, Chase Heisner, and Coleton Heisner.
Funeral services were held on Aug. 25, 2012, at the Holy Family Catholic Church, and she was buried at Mary Cemetery in Mokena, Illinois.
She has the following words engraved on her headstone: "In an instant, you touched our hearts forever."