April Millsap was just 14 when she was brutally murdered by James VanCallis, Murder Comes to Town examines this disturbing case.
July 24, 2014, in Armada, Mich., and Millsap's body was found in woods near a popular bike trail, where she was walking the family dog – she'd been savagely beaten to death.
Police had little evidence to go on from the scene but,after a wide appeal, they did end up with a suspect in the shape of James VanCallis, whose motorcycle was spotted by a witness. The witness described seeing a black, blue and white enduro near the scene of the murder very close to time Millsap was killed. A police officer happened to spot VanCallis's motorcycle parked in the driveway and later detectives interviewed him. Despite his initial cooperation, they eventually arrested VanCallis and charged him with first-degree murder, kidnapping and sexual assault.
At the trial it was revealed that Millsap had sustained 48 injuries, mostly blunt force trauma to her head and neck. The prosecution alleged that VanCallis attacked the schoolgirl as she waked her dogs, smashing her with his motorbike helmet and then dragging her off into the woods. There he planned to have sex with her but instead beat her to death, stomping repeatedly on her neck and head. Her bra was ripped off and her shorts and underwear were pulled down, though she'd not been raped.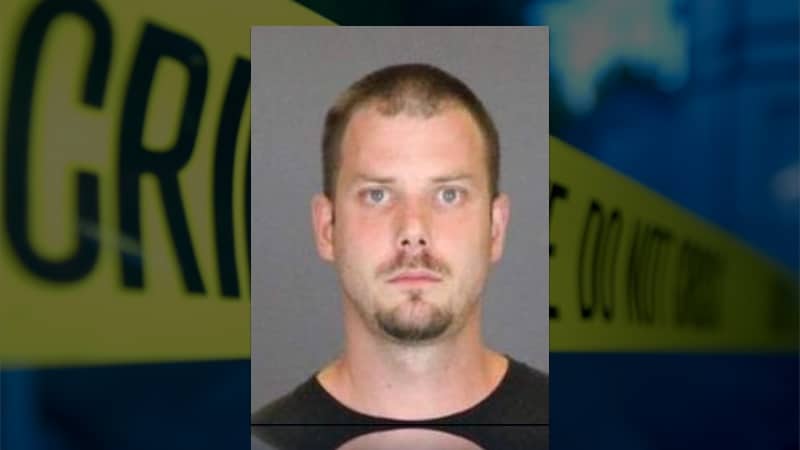 VanCallis's defense told the court that there was no DNA, fingerprints or any other physical evidence connecting him to the murder.
Watch the Latest on our YouTube Channel
However, the jury did not believe him and in March 2016, 34-year-old VanCallis was found guilty of first-degree murder and sentenced to life in prison with no possibility of parole.
The jurors in the case felt so strongly about the crime that they attended the sentencing as well, where Millsap's mother asked VanCallis: "What did April ever do to you for you to be so brutal with her? Did you even know her? What was your plan for her that night? Why did you have to hurt her?"
In 2018 VanCallis's latest appeal was rejected by the court.
Murder Comes to Town: Trailing the Devil airs at 9:00 PM on Investigation Discovery.