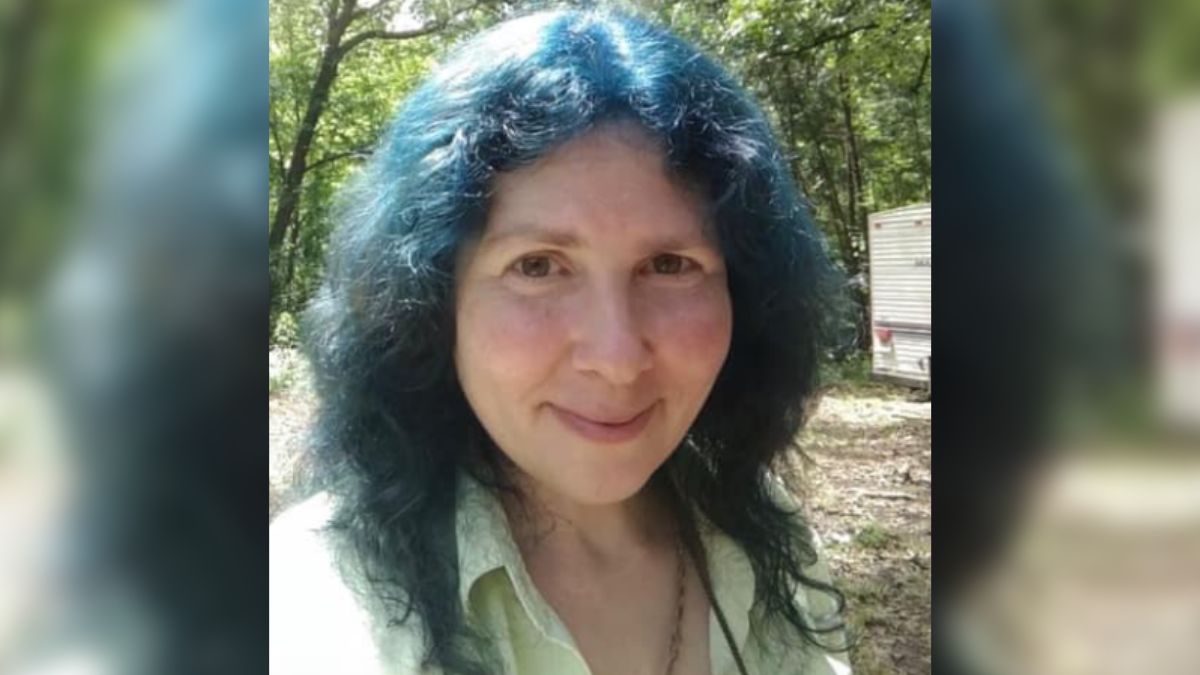 Sandra Hughes, also known as "Sandy," made headlines after she went missing during a solo camping trip in the Sierra National Forest in Madera County, California.
Hughes, 53, had spent some time in Idaho before she moved to Maui, Hawaii, where she worked for several months.
Relatives said she moved around a lot.
While in Hawaii, she enjoyed going camping, hiking, and exploring the outdoors. But when the pandemic hit, she decided it was time to leave.
She relocated to California, and it was there that she wanted to visit Yosemite National Park. She realized that she would be away from everyone, staying safe while doing what she loved the most.
On June 26, 2020, Hughes spoke with her family in Pennsylvania and told them all about her plans. She said she was going to quarantine herself in the forest.
Her family wasn't at all concerned, as she was an experienced hiker who had training in outdoor survival.
Watch the Latest on our YouTube Channel
She also trained as a park ranger when she was in college.
The following month, on July 5, Hughes' niece, Ashley Macus, received an alarming phone call from officers with the Madera County Sheriff's Office.
Sandra Hughes' campsite was found abandoned
They told her that hikers contacted them after finding gear, supplies, and a tent scattered about at a campsite in the Sierra National Forest.
It was in the Johnson Meadows region between Beasore Road and Minarets Road.
The campsite appeared to have been abandoned, as it was left in complete disarray. There was personal information and documents thrown about, as well as emptied-out bags on the ground.
When police officials rummaged through the personal information and documents, they learned that the campsite had belonged to Hughes.
Relatives immediately knew something was wrong, as it was unlike Hughes to leave anything a mess, let alone her campsite.
She was considered a tidy person.
Macus said, "Even a piece of litter on the ground would bother her. So there's so much that happened that, as a family, we can't really explain it."
Hughes was also organized. She would always keep a binder with her that contained emergency or important contacts. That's how the police were able to contact Macus.
And not long after they found her campsite, the rescue team from the Madera County Sheriff's Office got involved. They then began searching for Hughes in the Sierra National Forest.
But there was no sign of her.
What happened to Sandra Hughes' car?
That same day, on July 5, the rescue team found Hughes' car, a 2005 Silver Saab, and it appeared to have been in an accident.
After conducting an investigation, police concluded that Hughes was going at least 20 mph when she lost control of her vehicle and struck a tree.
The impact caused her car to roll down a ditch, where it came to a stop near the area of Chiquito Creek.
At around 6:30 p.m., law enforcement said they left the car at its exact location in case Hughes decided to return for shelter or to get more supplies.
They left a bright, red note on the vehicle that said, "Your family is worried about you."
The note also asked Hughes to contact the Madera County Sheriff's Office, but they never received a call from her.
Law enforcement then turned to the public for help and posted photos of Hughes on their Facebook page.
They then asked if anyone were to see her in the Sierra National Forest, they should "do whatever you can to stay with her, talk to her, and make contact with law enforcement."
Also, they should tell her that her family, including her niece, is concerned about her well-being.
The police said they don't believe Hughes was "trying to evade them, but they do believe that she may be in a dissociative state and unable to realize that she needs help."
Rescue teams search for missing hiker Sandra Hughes
For weeks, the search and rescue teams, along with volunteers, searched for Hughes. They combed the Sierra National Forest and its surrounding areas, but to no avail.
They then brought in the California Highway Patrol and the Governor's Office of Emergency Services to help with the search.
Also, helicopters with the Air National Guard conducted an aerial search, while search dogs and their trainers searched the ground.
At one point, the search centered around areas near Chiquito Lake.
On July 6, her sleeping bag was found inside the Yosemite National Park boundary, about 2.5 miles from where her car was found.
Law enforcement then asked the public to be on the lookout, as Hughes may be in Yosemite.
Meanwhile, relatives were posting posters of Hughes around the area in hopes that someone would come forward with information.
And it wasn't long before people started to report seeing Hughes near the forest or near the crash site.
Reported sightings of Sandra Hughes
One hiker recognized Hughes from the posters and contacted the police. He said he saw her over the 4th of July weekend, walking barefoot with a bruise on her face.
He was concerned and asked if she needed medical assistance, but she turned it down and kept walking.
On August 6 of that same year, two hunters said they saw a woman leaning on a tree along Road 5S01 near Beasore Road, which was near Hughes' crashed car.
The two men said she matched Hughes' description but appeared much thinner than the pictures on her posters.
They also stated that she didn't appear to be in distress, as she made no contact with them.
In July 2021, a 3-year-old boy was visiting Shuteye Peak in the Madera County Mountains of the Sierra National Forest with his parents, Victoria and Jake Gorba, when he claimed to have seen the ghost of a woman with blue hair.
He said she was dead in a field nearby, and she needed help.
When Victoria posted her son's experience on Facebook, she found out from others that the woman her son was seeing matched Hughes' description.
She then learned that Hughes had been missing for a year.
The Cobra family and two Madera County Sheriff's deputies returned to the area the following day but found nothing.
Victoria said, "If she was possibly a ghost looking for some help, I hope that he could've at least helped and maybe help the family find her because it's been a long time apparently since she's been gone."
Sandra Hughes missing update: What we know about the hiker
Two years have passed since Hughes went missing, and there have been no reported sightings of her since 2021. If there has been, that information hasn't been made available to the public.
Hughes, who had been married twice before and didn't have any children, would now be 54 years old.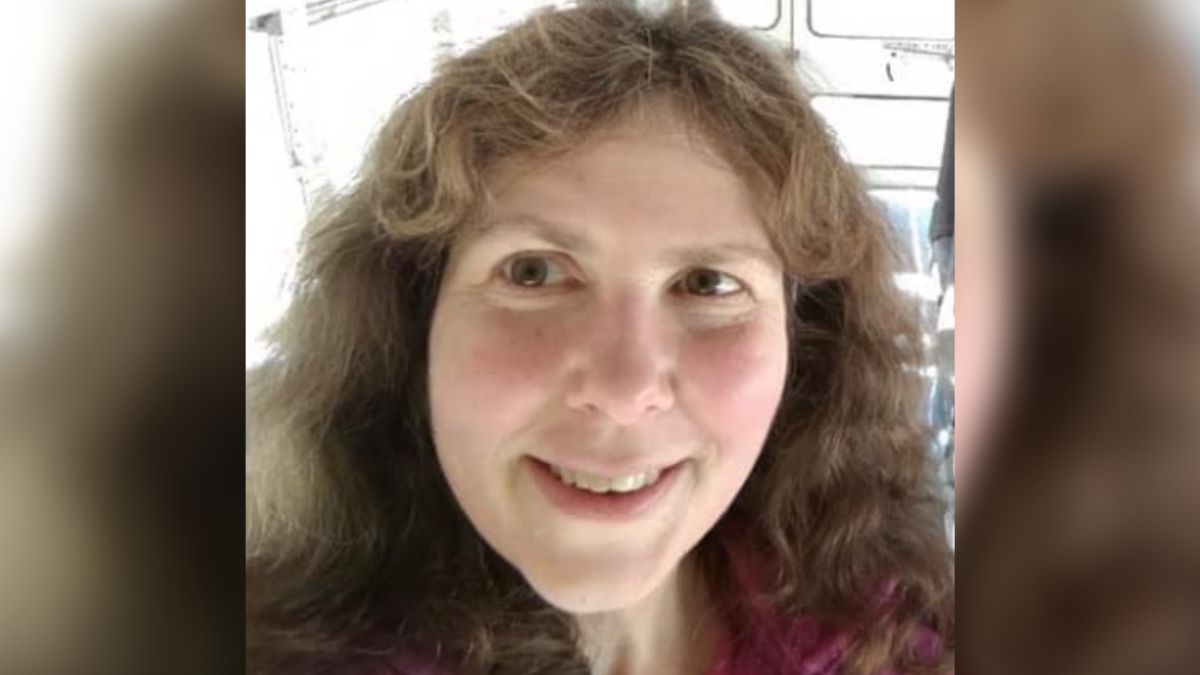 At the time of her disappearance, Hughes, who is described as a Caucasian woman, was 5'3″ tall and weighed about 150 pounds, but she may have lost weight since then.
Her shoulder-length hair may have been dyed blue, but it's naturally brown.
It's been reported that Hughes' case is still active as of 2023, and she is listed as a lost/missing person.
Anyone with information about Hughes' disappearance is asked to contact the Madera County Sheriff's Office or Yosemite National Park Rangers.