This week Pandora's Box: Unleashing Evil examines the crimes Benjamin Matthew Williams, 31, and his brother, James Tyler Williams, 29, who burned down several synagogues and murdered a gay couple.
Gay couple 50 year-old Gary Matson and 40-year-old Winfield Mowden were found dead in the their bed on July 1, 1999. Prior to the discovery Matson's father had called their home and heard a new answering machine message, saying that they were ill and going away for a few days. The recording sounded off to Matson Snr. and he drove to their home, where the bodies were discovered.
The men were naked in their bed and each had been shot multiple times in the head.  There was no sign of a break-in or anything stolen from the house, but Matson's car was taken and police found about 50 miles away close to Yuba City. It was there on July 7 that the brothers were arrested by detectives after they used a credit card taken from the couple's home to order a delivery to a drop box in the town.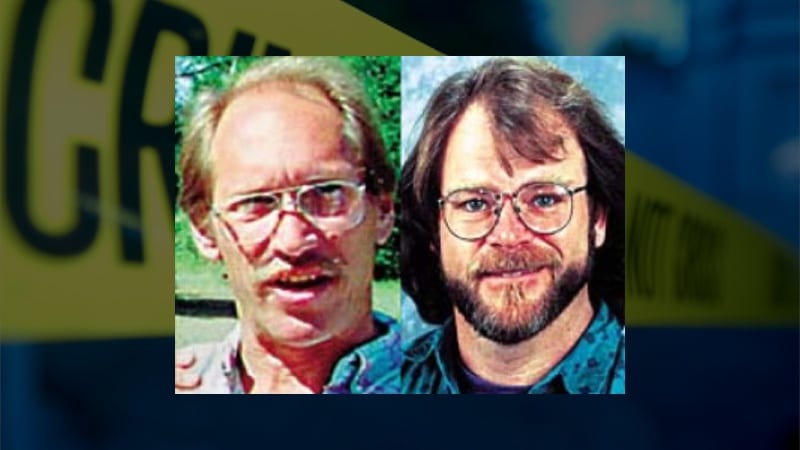 The investigation soon turned up their links and obsession with various white supremacist and extreme religious groups, including the World Church of Creator (Creativity Movement). This latter link interested the police as an associate of the church, Benjamin Nathaniel Smith, had shot several people just days before the Williams committed their murders.
The search of the brother's home also turned up some ammunition and black powder, as well as a hit list. This included members of the Jewish community in the Sacramento area and led to them being tied to the arson attacks on the synagogues and one on an abortion clinic.
Matthew Williams eventually confessed to the arson attack, although he claimed they were carried out with a group of men – that did not include his brother Tyler.
Watch the Latest on our YouTube Channel
In 2001 the brothers both pleaded guilty to the arsons, with Matthew being sentenced to 30 years and Tyler being given 21 years.
https://www.youtube.com/watch?v=z7CmDS0SbrY
In 2002, after an attack on a guard, Matthew Williams slashed his wrists whilst in segregation and bled to death. Just two day before he'd signed a confession, where he admitted murdering Matson and Mowder. In the confession he stated that his brother was innocent and that he killed them alone.
However, the court rejected the document when it was presented by Tyler's attorney and in 2003 he pleaded guilty to the murders. He was sentenced to 29 years to life, to be served after the term for the arsons.
Pandora's Box: Unleashing Evil – Hate and Fury airs at 9:00 PM on Investigation Discovery.