Warning, the teeth you are about to see may cause violent nausea and an extremely unpleasant reaction.
Tonight on Investigation Discovery's gruesome three-part series Deadly Dentists, we see how one dentist deals with a hardened drug dealer whose mouth is a horror show.
"Local Fracture" is the first episode and the tale of small-town dentist Dr. John Yelenic.
When a neighbor finds him deceased, it is soon realized that Dr. Yelenic was murdered and, subsequently, his secret life is exposed.
Detectives unspool many unsavory people in Dr. Yelenic's world that might have has possible motives.
He had a devious soon-to-be ex-wife holding out on their divorce to leverage more money. Plus, a shady drug dealer is also part of the mystery, one very bad-to-the-bone man with a really frightful set of gnashers seeking powerful painkiller drugs.
In our exclusive clip, Dr. Yelenic's practice has eroded to the point where his biggest client is this local drug dealer, Brian Ray.
Watch the Latest on our YouTube Channel
But Brian is using his decayed teeth and feigned pain to wheedle opioids like oxycontin out of this dentist, who shuts him down hard. That doesn't go over well with Mr. Ray.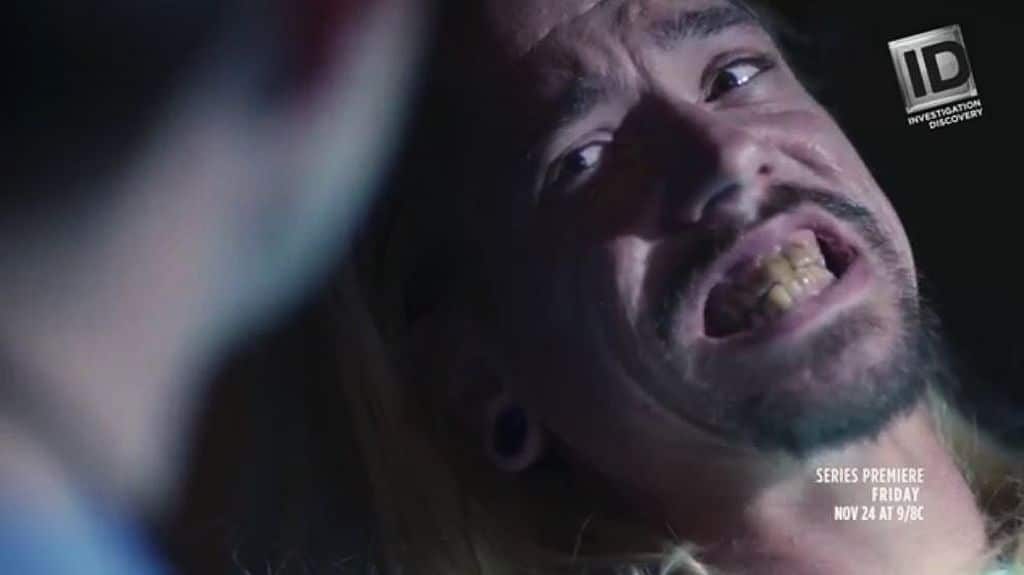 So what do criminals do? They do criminal things, and Brian is shown cooking up a "Drugstore Cowboy"-style heist on the unsuspecting dentist.
But who killed Dr. Yelenic? With charges in his own past, could there be something detectives missed?
Deadly Dentists features dramatized true stories about dentists involved in a murder or other malfeasance.
Many of us fear the dentist and this Investigation Discovery series will show these professionals deeply involved in trouble. It might make you want to take the gas next time you have a cleaning…
https://www.youtube.com/watch?v=gIeqbq36i2U&feature=youtu.be
Deadly Dentists' three-part series airs Fridays at 10/9c on Investigation Discovery.