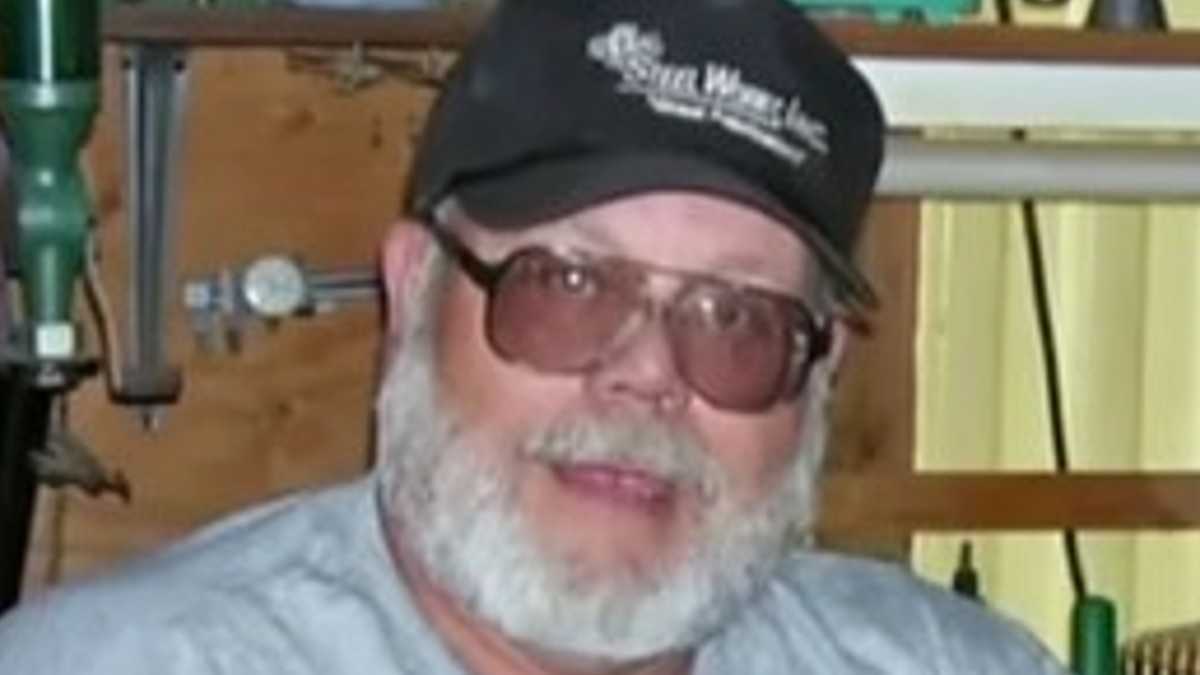 Craig Deleeuw Robertson was accused of making violent threats against President Joe Biden and other public figures before he was killed during a raid on his home by FBI Agents on Wednesday morning in Provo, Utah.
Federal Agents turned up at Robertson's door at 6:15 a.m. to serve a search and arrest warrant for three felony charges. These included allegedly making threats against the president and other high-profile people and against the FBI agents who had been investigating him since April.
Robertson was accused of making a series of inflammatory and violent posts on social media. On Monday, he allegedly claimed he was "cleaning the dust off the M24 sniper rifle" and getting out his camouflage after hearing Biden was coming to Utah.
However, this was just one post in a series of many that appeared to threaten public figures. The alleged targets included Vice-President Kamala Harris and those involved in criminal and civil proceedings against former President Donald Trump, such as Attorney General Merrick Garland, New York Attorney General Letitia James, and Manhattan District Attorney Alvin Bragg.
This week, Robertson was accused of ramping up his threats against Biden. In one post, he allegedly wrote, "Perhaps Utah will become famous this week as the place a sniper took out Biden the Marxist."
In another post, he claimed to have a dream of seeing Biden's severed head, and he also referred to Lucifer as Biden's brother.
Last September, Robertson reportedly also put up a post, reading just "Death to Joe Biden," repeated a further three times.
Watch the Latest on our YouTube Channel
Craig Deleeuw Robertson accused of threatening lawyers and agents prior to FBI shooting in Provo, Utah
Previously Robertson is accused of threatening Alvin Bragg in New York. He allegedly wrote, "I'll be waiting in the courthouse parking garage with my suppressed Smith &Wesson M&P 9mm to smoke a radical fool prosecutor that should never have been elected."
Robertson is also suspected of threatening FBI Agents after allegedly writing, "Hey FBI, you still monitoring my social media? Checking so I can be sure to have a loaded gun handy in case you drop by again."
The FBI said they encountered an armed Robertson at his home on Wednesday morning. The encounter ended with the gunman lying on his back on the sidewalk in front of his house.
Witnesses saw and heard flashes and bangs during FBI Provo shooting
Neighbors told CBS News they heard six gunshots, and there are reports of flash bangs being seen during the shootout. The 74-year-old's body was then brought out of the house and laid on the sidewalk.
Neighbor Andrew Maunder described Robertson to Politico as an old frail man who was unlikely to kill President Biden. Maunder said, "There's no way that he was driving from here to Salt Lake City, setting up a rifle and taking a shot at the president — 100% no way."