This week The Real Story With Maria Elena Salinas examines the disturbing case of unsolved murder where the bodies of 11 women were found buried in the banks of a dried up creek bed.
West Mesa, Albuquerque, in 2009 and the remains came to light after a housing development suffered from flooding after an arroy was buried. The remedial work led to some bones being uncovered and a dog walker spotted them in February 2009.
The investigation uncovered the remains of 11 females and a fetus, the women and girls were aged between 15 and 32. Most the women worked in the sex trade or had some connection with drugs and it is believed that all of them disappeared between 2001 and 2005.
Satellite photos later revealed truck tyre marks and disturbed ground over this period, the last indication being in 2005.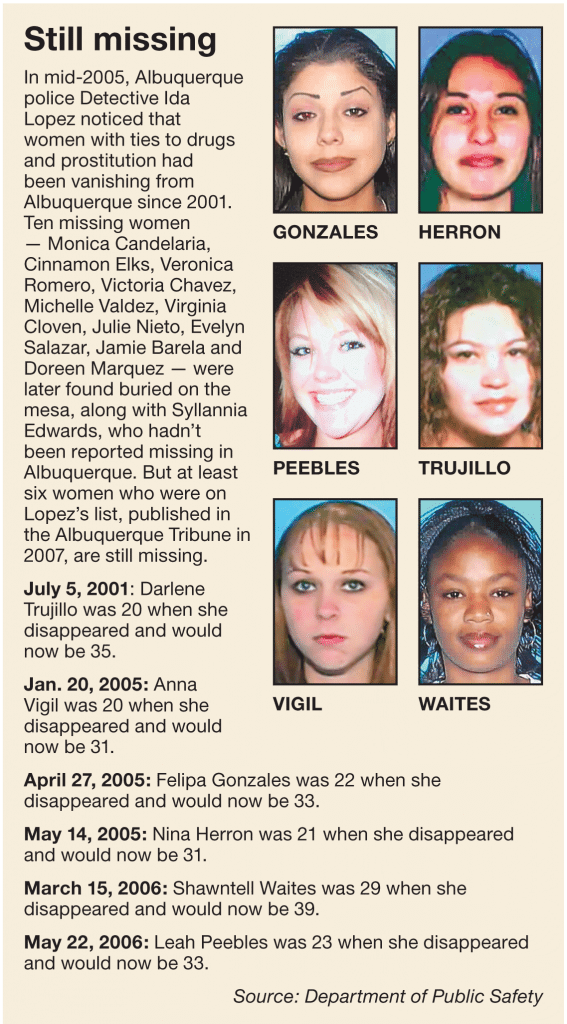 The cops thought the killings might be tied to the arrival of the state fair, that often attracts many of the state's sex workers. They also suspect the killings are all the work of the same person or groups of people. Detectives thought it was probably the work of  serial killer and some in the press dubbed them the "bone collector murders."
There were a few suspects including local pimp Fred Reynolds and Lorenzo Montoya, the latter lived nearby the burial site and some people had reported seeing tire tracks from his house to the site. Both men are now dead, with Reynolds dying in 2009 and Montoya being shot to death by the boyfriend of a teen he strangled.
To this date the killings remain unsolved.
Watch the Latest on our YouTube Channel
The Real Story With Maria Elena Salinas airs Mondays at 10:00 PM on Investigation Discovery.