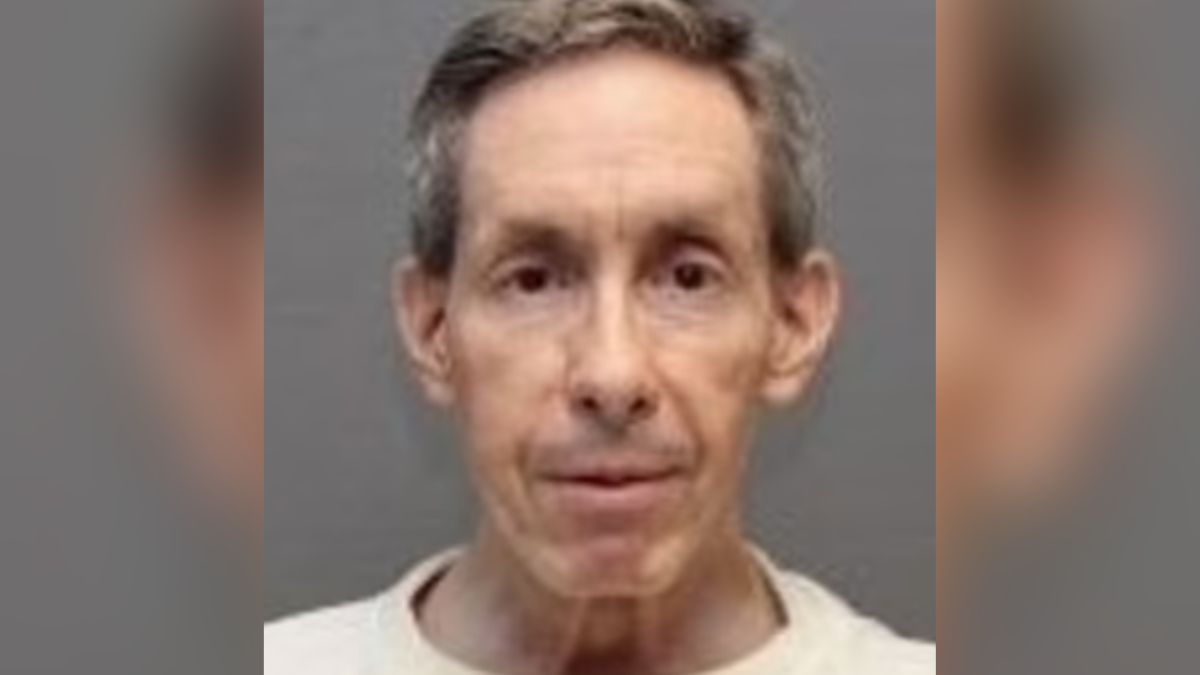 Warren Jeffs was a self-proclaimed prophet and a polygamist cult leader who is now serving time in prison for sexually abusing two underage followers, whom he married as part of a "religious ritual," according to the church.
Jeffs was born prematurely on Dec. 3, 1955, in Sacramento, California, to Rulon Jeffs and Merilyn Steed.
His father was the president of the Fundamentalist Church of Jesus Christ of Latter-Day Saints, also known as the FLDS Church, and he had around 20 wives and 60 children from those marriages.
Jeffs, who had between 78 and 81 wives, was the principal of Alta Academy until his father died in 2002. He became the president of the FLDS Church, and his 10,000 followers resided in Hildale, Utah, and Colorado City, Arizona.
According to former members of the church, Jeffs was strict and controlled every aspect of their lives, from what they wore to what they ate.
He would also decide who they would marry, and oftentimes, he would allegedly pair them with a child.
Warren Jeffs' nephew filed a lawsuit that exposed his child sex crimes
One woman stated that when she was 14 years old, Jeffs forced her to marry her 19-year-old cousin. When she told him that she was too young to get married, he told her that "it was God's calling."
Watch the Latest on our YouTube Channel
She alleged that he told her, "The prophet has revealed this is your mission and duty and what you need to do."
Jeffs was later accused of sexually assaulting his nephew inside the FLDS Church's bathroom in Salt Lake City and sexually abusing several other underage girls.
After an investigation, a warrant was issued for Jeffs' arrest in Mohave County, Arizona. He was charged with facilitating polygamous marriages involving underage girls.
When police officials were unable to locate Jeffs, he was put on the FBI's Most Wanted list. He was considered armed and dangerous.
Jeffs' crimes against children began to unravel when his nephew filed a lawsuit in July 2004. He claimed that Jeffs used God to brainwash him into thinking that if he kept the abuse a secret, he wouldn't face eternal damnation.
But after his brother, who he said was also sexually abused by Jeffs, committed suicide two years prior, he decided to come forward and help build a case against Jeffs.
State trooper arrested Warren Jeffs in Las Vegas, NV
On Aug. 28, 2006, a state trooper spotted a 2007 red Cadillac Escalade traveling on Interstate 15 in Clark County, Nevada, with a temporary tag out of Colorado that was partially hidden.
When the trooper pulled the SUV over, he recognized one of the passengers as a man who was on the FBI's Most Wanted list. Upon further investigation, he uncovered that it was Jeffs who initially gave him an alias, and he had warrants out of Utah and Arizona.
Jeffs was arrested and booked into the Clark County Detention Center in Las Vegas, where he was fingerprinted and photographed.
One of his wives was in the vehicle, as was his brother, but they were questioned and released.
George Tagliotti of the Nevada Highway Patrol stated that when police officials searched the SUV, they found "everything from a large number of cellular telephones, laptop computers, and three wigs" to "in excess of $50,000 in cash."
They also found sunglasses, police scanners, portable radios, and unopened envelopes that contained cash, which authorities believe were from Jeffs' followers.
After Jeffs' arrest, the state trooper was praised for taking him into custody without incident.
Recording of Warren Jeffs' sex tape played during trial
During the trial in August 2011, the prosecution team stated that DNA evidence proved that Jeffs sexually assaulted his 15-year-old bride because he was the father of her child, who was born in October 2005.
They also played a 21-minute sex tape that Jeffs made with three of his wives, including a 12-year-old girl whose name he mentioned twice.
The tape was found in April 2008 following a raid at a church in Eldorado, Texas.
At the beginning of the tape, Jeffs asked the girl how she was feeling and she responded: "feels good."
Not long after that, Jeffs said, "Everyone else let go of me; back away a little. Please get on the other side of the bed."
Then he told the 12-year-old that she "shall learn the powers of the spirit of God as a heavenly wife should. Let the heavenly comfort hear us. We bless you, by the Lord, at this young age. To come to know God and his power, and feel his presence."
When the jurors heard Jeff say, "You have to know how to be sexually excited and to help each other… and you have to be ready for the time I need your comfort," they closed their eyes in discomfort.
He went on to say that "this is your mission. This is how you abide the law."
At one point, he said, "Take your clothes off. Do it right now."
The jurors then heard the sound of a child crying, and Jeffs told her not to "think about the pain; you're going to heaven. The world's view of sexual relations is selfish, the celestial view is not."
Court officials stated that jurors became emotional while listening to panting and heavy breathing. Some covered their mouths in disbelief, while others wiped away tears.
"Do you feel… your servant… fill them with the Holy Ghost… deliver these ladies?" Jeff continued. "You will be able to come into the heavenly session … and see heavenly visions, the angels, this shall make to come to know God in his power and feel his presence."
When it was over, Jeffs said a prayer. He said, Behold, father, these three ladies, innocent and pure. We thank you for these gifts and join in a prayer of oneness."
Jeffs then asked the girl for a hug and said, "In the name of Jesus Christ, Amen."
All three women echoed "Amen."
The sex tape was allegedly made at the Temple of the Fundamentalist Church of Jesus Christ of Latter-Day Saints in El Dorado, Texas.
Warren Jeffs: Trial of polygamy cult leader ended with a guilty verdict
Jeffs acted as his own attorney during the trial after firing his legal team because he said they were violating his "religious rights."
He gave a 30-minute opening statement where he discussed religion before calling on a witness, JD Roundy, a member of the FLDS Church, to take the stand.
He questioned Roundy for four hours. During that time, he asked Roundy to read a passage from the Mormon scripture.
At times, it appeared the jury was becoming impatient with Jeffs, as he made no mention of the sexual assault charges he was facing.
He only talked about his religion.
The prosecutor objected several times because none of what he was saying was relevant to the case, but each time, the judge allowed Jeffs to continue.
After the trial, the jury deliberated for less than 30 minutes before finding Jeffs guilty of sexually assaulting two of his underage wives.
Jeffs was sentenced to life in prison.
Where is Warren Jeffs now?
Jeffs had been incarcerated since 2006, and during that time, prison officials stated that he had a mental breakdown and tried to commit suicide in 2007.
In 2011, he was placed in a medically induced coma after he went on a hunger strike.
He is currently serving his sentence at the Louis C. Powledge Unit in Palestine, Texas.