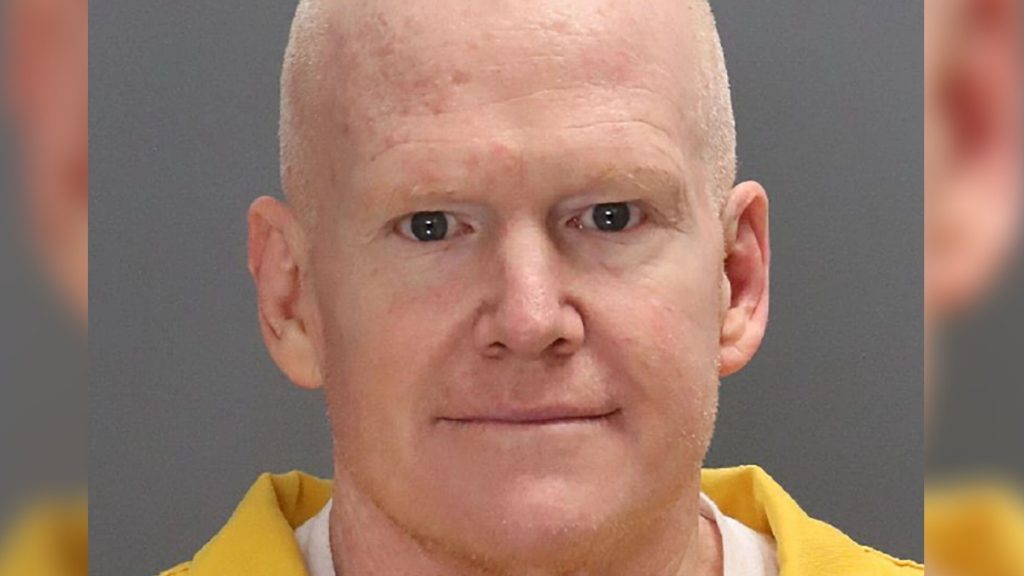 The defense team for disgraced South Carolina scion Alex Murdaugh is preparing a press conference for Tuesday afternoon that they hope will lead to a new trial for the convicted murderer.
Former lawyer Murdaugh was convicted in March 2023 for the murder of wife Maggie and 21-year-old son Paul at their family hunting lodge in June 2021. The ensuing furor revealed a powerful and rich family that was steeped in controversy, scandal, and violence and led to Murdaugh receiving two life sentences.
However, his lawyers now say they have recovered new evidence that will overturn their client's conviction and lead to a new trial.
Lawyers Dick Harpootlian and Jim Griffin, who defended Murdaugh earlier this year and are long-term friends of their client, remain tight-lipped about what this new evidence entails.
The new evidence is expected to be revealed at the South Carolina State House near the Court of Appeals in Columbia at 2.30 p.m. local time. The lawyers must then return to the original trial judge to request a retrial.
South Carolina attorney Sloan Ellis explained to WYFF-4 News that Murdaugh's defense would need to prove that this new evidence would change the result of the original trial and had been discovered since that trial.
New Alex Murdaugh documentary led to the inmate being disciplined
The Murdaugh case has been back in the headlines this week after the convicted man was penalized in a prison disciplinary hearing.
Watch the Latest on our YouTube Channel
Murdaugh was accused of feeding information to a Fox Nation documentary without permission, and he took another inmate's PIN to make more phone calls.
This led to Murdaugh having his phone confiscated and losing canteen privileges for 30 days.
Buster Murdaugh interview: Surviving son says Alex Murdaugh is innocent
Murdaugh's surviving son, 26-year-old Buster, appears to stand by his father, and last week, he finally broke his silence on the murders, claiming his father is innocent.
He insisted that things happened on the day of the murder that we still don't understand, and he believes the police rushed to judgment and that pinning the crime on his father was the easiest option.
Buster explained, "I think that I hold a very unique perspective that nobody else in that courtroom ever held. And I know the love that I have witnessed."
However, Buster also admitted that his father shows some characteristics of a psychopath.
Trial attorney Danielle Cohen Higgins told local media WSOC-TV that appeals are extraordinarily difficult to win but added that Murdaugh came from a small community where everyone knew his name. It is possible that new information may have come to light.