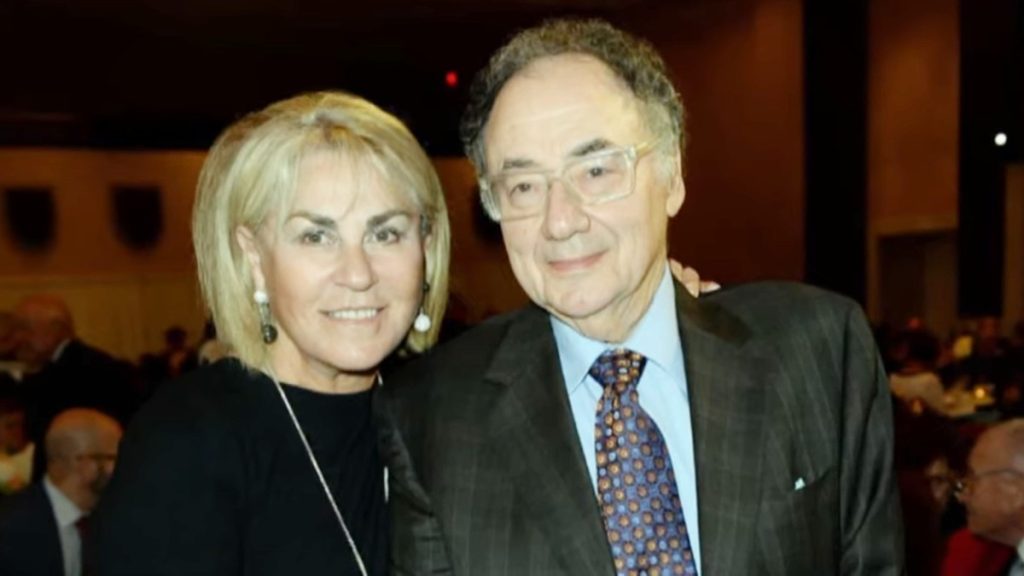 Still A Mystery is examining the double murder of Barry Sherman and his wife, Honey Sherman, in their home in Toronto, Canada.
Barry was a hugely successful businessman, the founder and chairman of the generic drug company Apotex. He and Honey were famous within high society and were thought to be worth between $5 and $10 million. The pair were well-known philanthropists who had given millions to various hospitals and charitable organizations.
Canada was shocked when the Sherman couple were discovered murdered on December 15, 2017, and as the years tick by, it's become even more surprising that one no has been charged with the murder.
The pair were found by a realtor, who had let themselves in to give a tour of the mansion. Barry and Honey's remains were seated side by side, hanging from a railing that surrounded their pool with belts around their necks.
The pair were fully clothed and appeared to have been somewhat bound using coats. Honey had bruising on her face.
The Toronto cops said there didn't seem to be any signs of false entry but noted that the home had a few possible entry points, such as an unlocked door and window. The family also remarked that Barry and Honey's charitable nature meant they would open the doors to anyone who asked for help.
Cops suspected Barry and Honey Sherman may have died in a suicide-murder
The police initially began looking at the theory that it had been a murder-suicide. While Honey's remains showed possible signs of a struggle, Barry's did not, which led to suspicions that he may have been the culprit.
Watch the Latest on our YouTube Channel
After this theory was leaked to the press, the Sherman family hired a private detective to do their own investigation and a pathologist to perform their own autopsy. This autopsy declared the couple had been murdered.
The police then began to focus on finding the killer. But unfortunately, there seem to have been no solid leads in the last six years.
In December 2021, the Toronto police released surveillance footage of a possible suspect. The 22-second footage showed an individual walking the snowy sidewalk outside the Shermans' home.
The cops said this person had spent an unusually long time in the vicinity of the victims' house, and the investigators couldn't explain why. They drew attention to the individual's unusual gait and placed them between 5 foot 6 and 5 foot 9.
Family promised huge reward for info on Honey and Barry Sherman death
In December 2022, the couple's son, Jonathan Sherman, increased the reward for information to an incredible $35 million. Sherman admitted that the family would never find closure until they learned what had happened to their parents.
He spoke about the pain the family had endured: "This immeasurable pain is felt every day when I realize that my own two children will never have the privilege of meeting my parents."
In the meantime, the couple's daughter, Alexandra Krawczyk, has vowed to carry on her parents' charitable work. It's thought that Honey and Barry donated up to $100 million during their lifetimes.
The police ask that anyone with any information call Homicide at 416-808-7400 or give a tip anonymously to Crime Stoppers at 416-222-8477 (TIPS).
Still A Mystery airs Thursdays at 9/8c on Investigation Discovery.