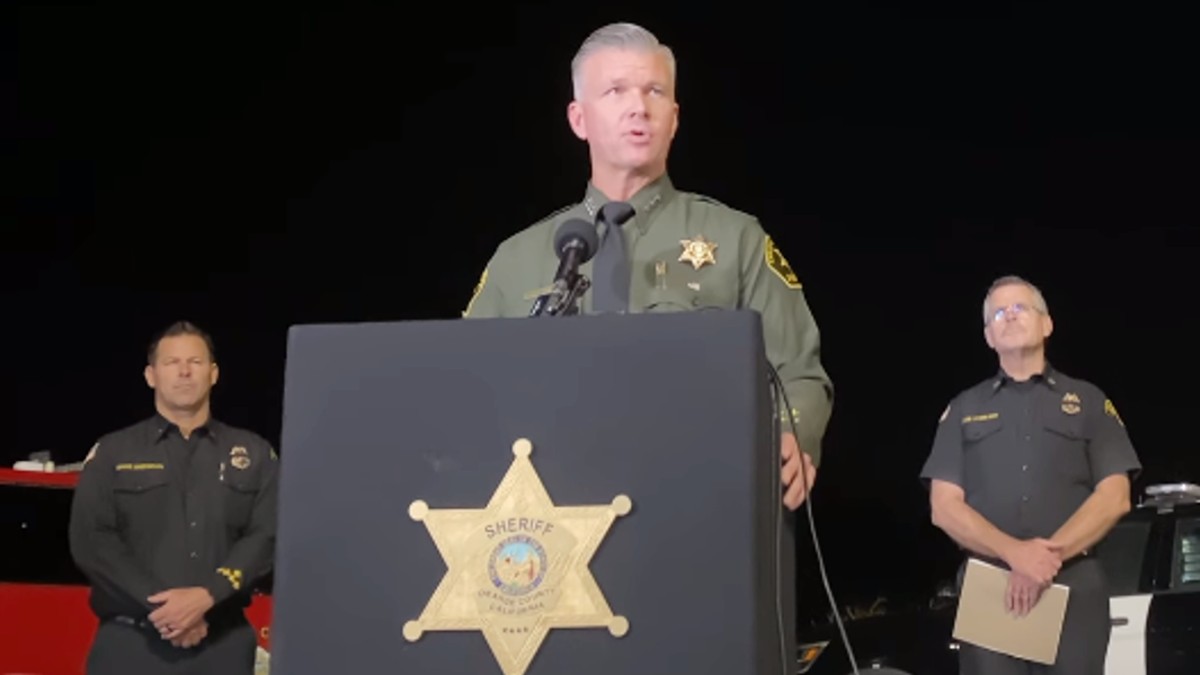 There was a mass shooting Wednesday evening at a bar in Trabuco Canyon, Orange County, California, where an individual shot dead three people and wounded another six.
The suspect was killed by Orange County deputies. The shooter's name has not been released, but he is believed to be a retired cop from a Ventura County agency.
The shooting occurred at Cook's Corner, a famous and "beloved" part of the Trabuco Canyon community about 50 miles south of Los Angeles.
Orange County Sheriff's Department (OCSD) Sgt. Frank Gonzalez explained that their despatch received multiple 911 calls yesterday evening about a shooting at the biker bar.
Sheriff deputies arrived on the scene within two minutes and could hear multiple gunshots.
Another two minutes later, they spotted an armed suspect. A shootout then occurred involving multiple officers. The suspect was killed, but there were no injuries to any of the deputies, and the assailant's firearm was recovered.
Four dead, six wounded at Cook's Corner, Orange County bar shooting
Three victims were pronounced dead at the scene, and six people were transported to a hospital; five had sustained gunshot injuries. Two of the hospitalized victims are in a critical condition, but the other four are stable.
Watch the Latest on our YouTube Channel
Very little is currently known about the shooter, but the OCSD is reportedly looking into claims he shot his wife at the bar.
One witness told ABC News she narrowly escaped death and that the shooter was confronted by the OCSD deputies after he went outside to reload. She said, "He came in, he went back to reload and bring more guns, and the cops found him. I'm glad I didn't die. He shot four or six at me and missed.
Another witness, Nelson Rosales, said he was driving toward the bar when he was flagged down by a woman warning him about the shooting. Rosales said he then heard shots and saw people exiting the bar; chillingly, he said he "Saw a couple bodies drop."
It's unknown exactly how many people were at the bar, but the cops said they would be interviewing 30 to 40 people.
Orange County deputies working to figure out facts of Biker bar shooting
During the press conference, Sgt. Gonzalez said it was still very early in the investigation, and they would be working through the night to establish the facts.
Another press conference will be held later today (Thursday afternoon, August 24.) The OCSD has stressed that no further information will be released until then.

Gonzalez thanked the FBI and the ATF for their assistance on the case and showed gratitude to the Orange County Fire Authority, who tended to the wounded. Finally, he thanked members of the Trauma Intervention Program for their help in also tending to the victims.