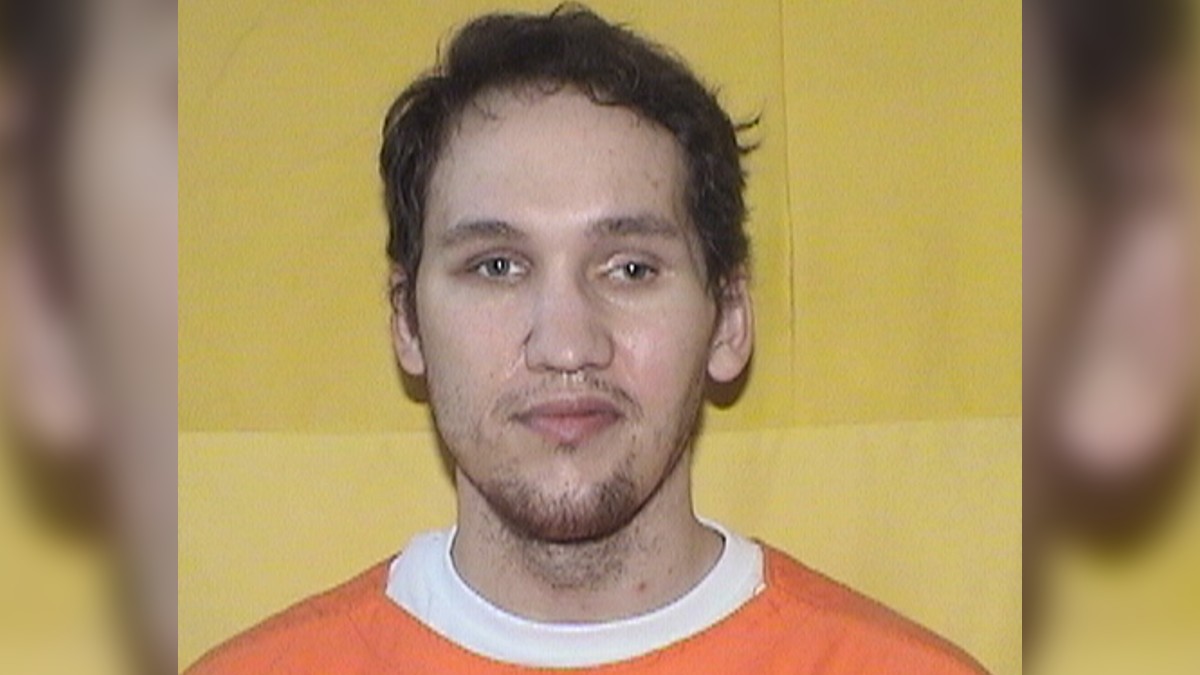 Jacob Stockdale gunned down his mother, Kathryn Stockdale, and his younger brother, James Stockdale, at their family home in the rural township of Bethlehem, Ohio.
The murders took place in June 2017, when they shocked and ripped apart this tight-knit ultra-Christian family on their farm in rural Stark County.
The Stockdale family was already something of a household name as they had appeared on an ABC reality TV show called Wife Swap, and they had their own band, the Stockdale Family Band, which prided itself on bringing Christian bluegrass music north of the Mason-Dixie line.
Appearing on Season 4 of Wife Swap in 2008, the family was particularly notable because of the strict religious upbringing that was imposed on the four young brothers.
The boys were not allowed to have friends and were required to work hard to earn tokens that would reward them with time listening to the radio.
Years later, there would be speculation that this tough lifestyle would lead Jacob Stockdale to turn a gun on his family.
James Stockdale and Kathryn Stockdale murdered
One afternoon on June 15, 2017, the Stark County 911 despatch received what they described as a "hang up call" from a landline at the Stockdale family farm.
Watch the Latest on our YouTube Channel
When the police approached the home, they discovered an open front door with a body lying motionless on the ground. As they cautiously moved in on the grisly scene, they heard a gunshot.
The cops would later learn that 25-year-old Jacob had killed his 54-year-old mother, Kathryn, and his younger brother, 21-year-old James. Jacob then turned the "long gun" on himself, inflicting a wound to his head but surviving.
James and Kathryn were pronounced dead at the scene, but Jacob was whisked to a hospital in Cleveland. The killer spent a year undergoing medical treatment and rehabilitation for brain and head injuries. He was eventually charged with murder in September 2018.
A neighbor later reported hearing gunfire but said he thought it was target practice, something they claimed the family did regularly. He told the press, "It was a rapid, you know, boom, boom, boom, boom, boom, boom, then time enough to reload, and another five or six shots, so I thought it was target practice."
The two other brothers, Calvin and Charles, and their father, Timothy, were not present when the shootings occurred.
Calvin Stockdale led the tributes to mom and brother
Calvin was tasked with releasing a statement on behalf of his family following the murders. He spoke touchingly about his two brothers, James and Jacob.
Calvin said, "James, our youngest brother, has always been a catalyst of family fun. He leaves behind many friends and a family that loved him dearly. My brother, Jacob, is still in critical condition, and we are praying for his physical recovery as our family makes funeral plans and begins the healing process."
His father, Timothy, spoke about his wife, focusing on her interest and what made her passionate. He said, "She [Kathryn] had a strong love of learning and was passionate about her Christian faith, natural health, and organic farming."
Timothy later told the press that he and his brothers continued to love Jacob and that they would give their full support to the law enforcement authorities.
The Stockdale family appeared on reality TV show Wife swap
The Stockdale family attained national celebrity status through their appearance on Wife Swap, a show where a family matriarch is sent to live with a different family for two weeks. The chosen families tend to be from different social classes and lead radically different lifestyles.
The Stockdales were paired with the more laid-back Tonkovic family. Laurie Tonkoviv spent two weeks in 2008 living with the teenage Jacob and his brothers, and after the murders, she speculated that Jacob had snapped because of his strict upbringing.
Tonkovic explained that she had tried introducing more fun and real-life experiences to the Stockdale boys. However, she claimed that Jacob was freaked out when he was given more freedom.
On one occasion, Jacob had run out crying, and when she questioned what was wrong, he said his parents had told him he would "burn in hell."
The reality TV mother concluded that Jacob must have finally had enough of his strict oppressive surroundings and snapped. She believed that the lack of freedom and ability to make their own choices had led to Jacob releasing his frustration in such a violent manner.
During her time on the show, Kathryn explained that her whole world centered around her sons. She admitted she would meticulously plan and schedule their day from "the moment they wake up to the moment they go to sleep." Kathryn also insisted on imposing a strong work ethic on the boys.
The Stockdale family now: Update on the family today
Once Jacob Stockdale had made an adequate recovery from his injuries, he turned himself in at the Stark County Sheriff's Office. He initially pled not guilty by reason of insanity but changed his mind and pleaded guilty shortly before his trial began.
In April 2021, Judge Frank Forchione sentenced Jacob to 30 years behind bars, with the possibility that he could spend the rest of his life in prison. According to the Ohio Department of Corrections, his first parole hearing is not expected to be until September 2048.
Jacob is currently incarcerated at the Chillicothe Correctional Institution to the south of Columbus, Ohio.
The Stockdale family seems to have scattered from their Stark County farm. Calvin moved north to Michigan, and Charles also moved away. It's currently unclear what happened to the patriarch, Timothy, but the whole family is now keeping a low profile.
The Stockdale Family Band is no more, and the clan has not appeared on many more reality TV shows.
Jacob Stockdale tried twice to escape from custody
Jacob Stockdale twice tried to escape from custody before his scheduled trial and sentencing. The murderer was held at a psychiatric hospital while the authorities tried to determine his mental state, and on two occasions in 2019, he tried to make a run for it.
In November, Jacob was discovered hiding between bookshelves in the hospital's library, where he was allegedly looking for a way out of the building. A month later, he tried to sneak out again with a group of people who were leaving at the same time.
Despite these incidents, Jacob was not charged with an escape attempt.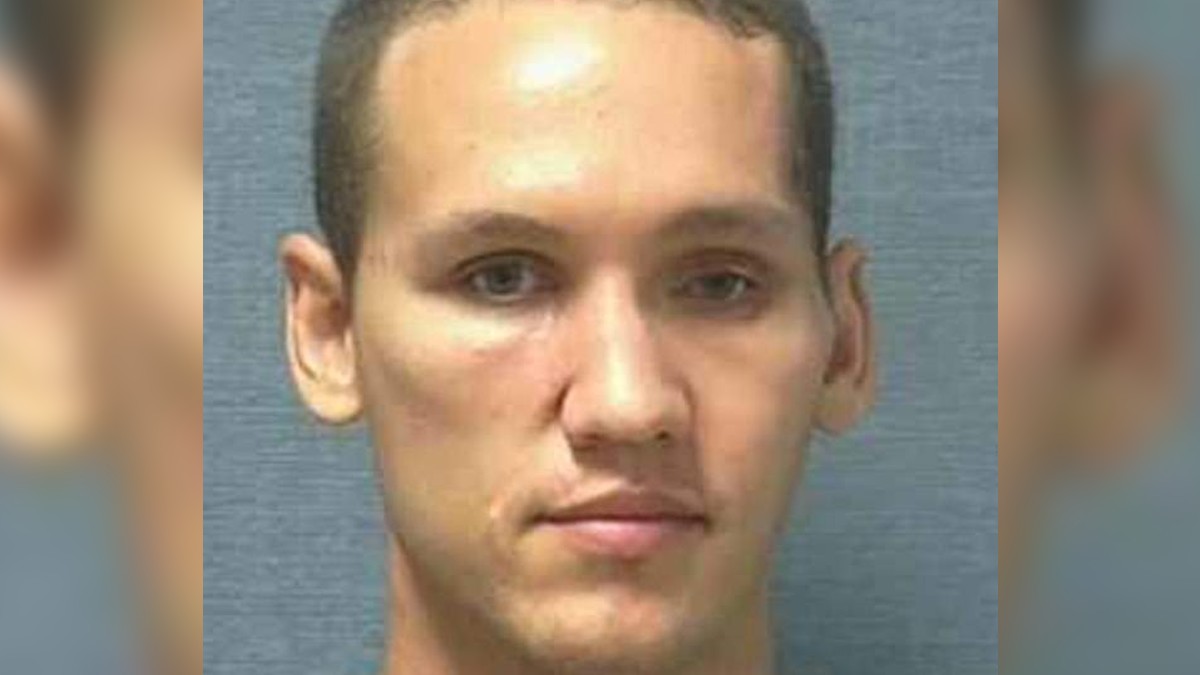 Kathryn Stockdale was momager of the Stockdale Family Band
Kathryn Stockdale described herself as the mother, school teacher, and cook to the boys, but she was also the manager and organizer of the family's bluegrass band. The Stockdale Family Band consisted of five members of the family, Timothy, Jacob, James, Charles, and Calvin, who all played their part.
According to ABC News 5, the band's now-defunct website described James as "the man in the middle, who sees the important things… he adds a great measure to the band with his compelling bass and tenor harmony vocals combined with his devotion to his instrument and attention to detail, he keeps the standard high for himself and the band."
Whereas his victim, James, was described as "the sparkle in his eye that can create excitement when he wants to on stage or off." The band produced three albums, which focused on religious themes.
At some point, the older siblings, Charles and Calvin, left the band to form their own act with a family friend.
The Stockdale family' Extreme Makeover' episode
Jacob Stockdale and his family are not to be confused with another reality TV family of the same name. The Stockdale's of Middleton, Idaho, became famous when they appeared on the Extreme Makeover: Home Edition TV show in 2007.
This Stockdale family won many fans after a suitable home was built for their four young children, who suffer from a rare white blood cell disease.
And misfortune further hit this family in 2009 when patriarch, Ryan Stockdale, was diagnosed with Chronic Intractable Cluster Headaches, a condition that would cost $100,000 to correct.
There appears to be no relation between the two Stockdale families.