Evil Lives Here examines the crimes of 'The Happy Face Killer' Keith Jesperson and how close his daughter Melissa Moore came to becoming one of his victims.
Keith Hunter Jesperson was born in 1955 in Chilliwack, British Columbia, Canada and had a fairly difficult childhood, with a violent and hard drinking father. His disturbing behaviour started fairly young, with torturing small animals by beating and strangling them, something he'd later say he wanted to do to people.
He also tried to kill one of his friend when they were around ten, attacking him and having to be pulled off by his father. Around the same time there was an incident when a boy held his head under the water whilst swimming, in revenge Jesperson did the same but kept the boy under so long the life guard had to intervene.
Later he graduated from high school and started working as a truck driver, settling into a normal life by getting married to Rose Hucke and having three children, one of whom was Mellisa Moore. His marriage lasted 15 years until 1990, when he and his wife divorced. At this point he tried to join the Royal Canadian Mounted Police, but injury meant he could not complete the training.
It was after this that he went back to driving trucks and his murderous spree started. He realised that his job meant it was much easier for him to kill and get away with it than if he was based in a single place.
The first person he killed is believed to be Taunja Bennett, a woman he chatted up in a bar and took home to his home in Portland, Oregon. There she refused sex so he beat her to death, before going back out to the bar to give himself an alibi. He later dumped her body and when it was found the police were unable to find any leads.
He got his nickname of 'The Happy Face Killer' from a confession he scrawled on the bathroom wall at a truck stop, which he signed off with a smiley face. Later he also sent various letters to newspapers confessing his crimes and detailing the killings, all signed with the same smiley face.
Watch the Latest on our YouTube Channel
A few years after his first killing Jesperson claimed his next victim in the shape of a Jane Doe he claimed to have raped and strangled in California. In the case of Angela Surbrize in 1995, Jesperson said he was giving her a lift to see her boyfriend when she began to complain he was going to slow. He then decided to rape and strangle her before placing her body face down on the underside of his truck, to grind off her face and finger prints.
Jesperson is thought to have murdered at least nine women, some were thought to be sex workers and others women he'd picked up in bars or offered lifts to.
He was finally caught when he decided to kill his girlfriend Julie Ann Winningham, whom he strangled on March 10 1995. This was the one crime he was linked directly to and police arrested him on March 30, after handing himself in following earlier questioning.
He soon began confessing to various killing and even wrote a letter to his brother telling him he'd killed eight women over a five year period. He later withdrew some of these confessions, though erratically also claimed to have killed over 100 people.
He was found guilty of eight murders and given to three consecutive life sentences.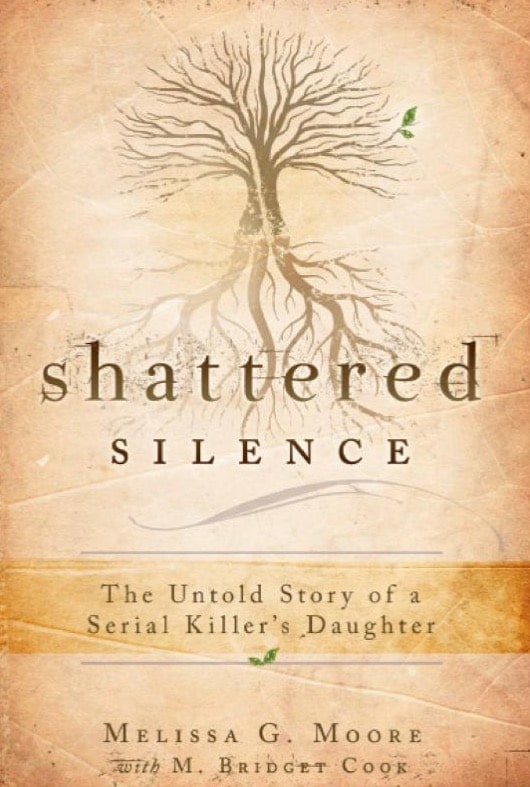 His daughter Melissa Moore has made several TV appearances, including the Dr. Phil Show in 2008 and The Oprah Winfrey Show in 2009. This was partly to promote a book she wrote called Shattered Silence: The Untold Story of a Serial Killer's Daughter. She also wrote an article for the BBC, which you can read here.
Evil Lives Here – Put on a Hapy Face airs at 3:00 PM on Investigation Discovery.