This week Forbidden: Dying for Love spotlights the case of high school senior Michelle Miller, whose relationship with her army recruiter turned deadly.
17-year-old Rockville High student Michelle Miller was in the Army Reserves and due to start basic training when she was found dead in the home of staff sergeant Adam Arndt, the recruiter who was supposed to be helping her.
April 7, 2013, and Miller left her parent's home around 9 p.m., saying that she had to go and help a friend. Tragically she was found dead the next morning at Arndt's home when police broke in. The staff sergeant was also found dead.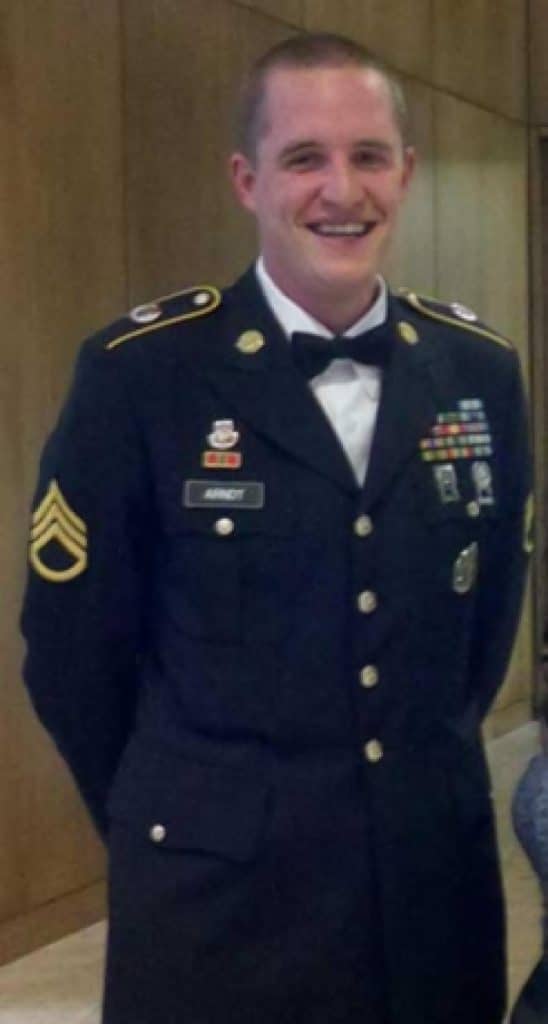 He had a wife, having gotten married the year before to 21-year-old Kaitlyn Arndt whom he also helped to recruit. However, she had a post in North Carolina, whilst he was posted in Germantown, Md., so they lived apart.
People described the couple as very happy but some family and friends noticed how close he and Miller had become, with some speculating that their relationship was physical.
It's not known exactly what happened that night but Miller was shot dead with Arndt's weapon, which he then turned on himself. The investigation initially pointed to a murder-suicide by Arndt but the final report ruled that it was possible that Miller had shot herself first and he'd then killed himself.
Forbidden: Dying for Love airs at 8:00 PM on Investigation Discovery.
Watch the Latest on our YouTube Channel