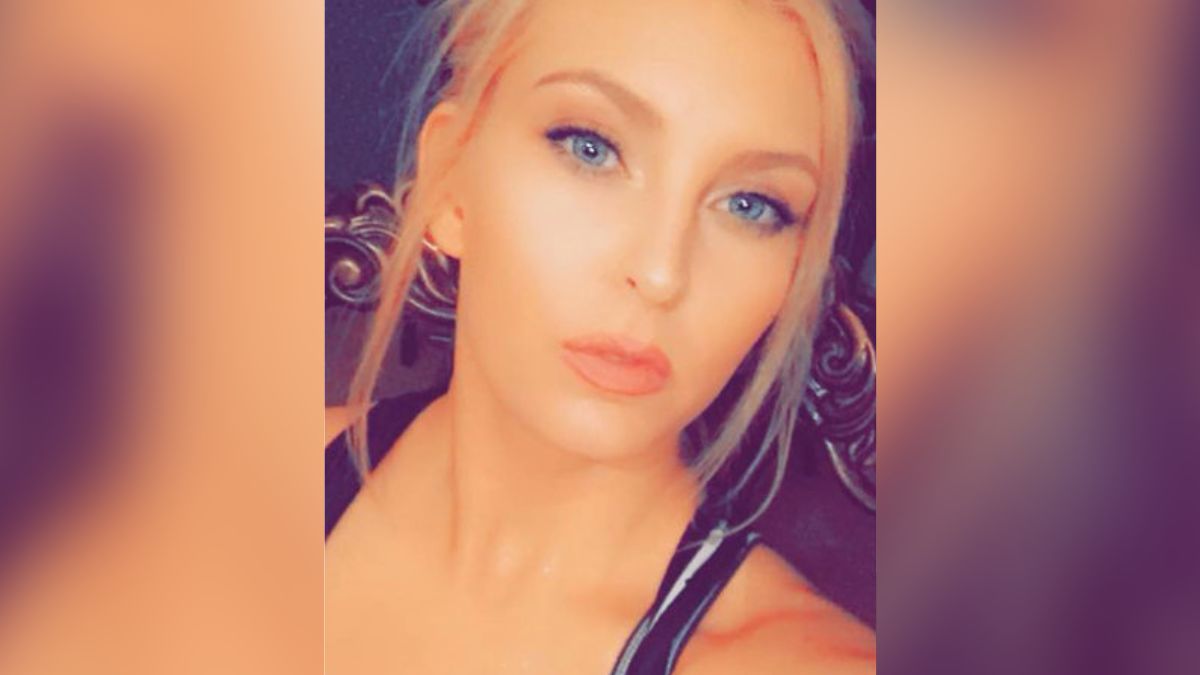 Taylor Pomaski was 29 years old when she was allegedly killed by her boyfriend, Kevin Ware, who was a former NFL player in Montgomery County, Texas.
In 2019, Taylor moved into a new apartment in Spring, but she would always visit her parents, Leslie Mandeville and Stephen Pomaski, and her four siblings at their house.
She would play board games with her siblings, do makeup and yoga, and cook with her mother, who said Taylor was "a free spirit who was fun-loving and fearless."
Stephen said whenever his daughter would walk into a room, she appeared bright and bubbly. He went on to say that she would always greet people with a smile because she was a friendly and outgoing person.
But in 2020, Taylor's parents noticed a change in her behavior. Leslie believed that her daughter was struggling with addiction but never admitted that she had a problem.
That was also around the time Leslie and Stephen found out that she was dating Ware, a convicted felon who played tight end for the Washington football team and the San Francisco 49ers in 2003 and 2004.
Ware also had a criminal history that dated back to 2007.
Watch the Latest on our YouTube Channel
Taylor lived with Ware, who attended the University of Washington, in the 4500 block of Stallion Brook Lane.
"She was not herself, and she kind of pulled away," Leslie said. "We felt a shift in her life. It wasn't like it used to be, but we were still in contact with her."
But all forms of communication with Taylor stopped in April 2021, when she vanished without a trace.
Taylor Pomaski went missing after house party
On April 25, 2021, witnesses told investigators that Taylor and Ware had a party at their house, and it was there that they got into a fight that quickly turned violent.
Taylor left the house, and she was never seen alive again. She left behind her personal belongings and her dog, Molly.
Her father thought her disappearance was suspicious because "no matter what happens in her life, she always makes sure Molly is taken care of."
Leslie said, "It was strange that I had not heard from Taylor, especially on Mother's Day and since it was also her father's birthday. She never missed that type of stuff, never."
The last time Leslie spoke to her daughter was a few days before she went missing. She said Taylor called her and asked for a recipe for macaroni and cheese.
When her relatives were unable to get in contact with her, they contacted the Harris County Sheriff's Office and reported her missing, which prompted a search by law enforcement and Texas EquuSearch.
Eric Zuleger, who dated Taylor for six years but they remained friends after their breakup, told the media that he had been in contact with her weeks before her disappearance and said she cried out for help.
He said, "She was in danger, and she was in trouble. There was violence; she referenced a gun being pulled on her. She was very scared, very nervous."
Due to the circumstances leading up to Taylor's disappearance, they considered her a victim of foul play.
Kevin Ware Jr. was named a suspect in Taylor Pomaski's disappearance
In June 2021, a Montgomery County prosecutor announced that Ware, who was 41 years old at the time, was a suspect in Taylor's disappearance.
Coby DuBose, one of Ware's defense attorneys, said, "That's the first time we've seen that. That filing is the first time that it's been suggested that he is a suspect."
Detectives said when they questioned Ware about Taylor's disappearance, he wasn't cooperating, but according to DuBose, he was cooperative.
"He's told the police everything that he knows, and he's led them through his house. He let them in his home and took them from room to room. And that's really all we're going to say about that," DuBose added.
Ware told investigators that he had nothing to do with Taylor's disappearance, but her father stated that "If he's not responsible, he has to know something."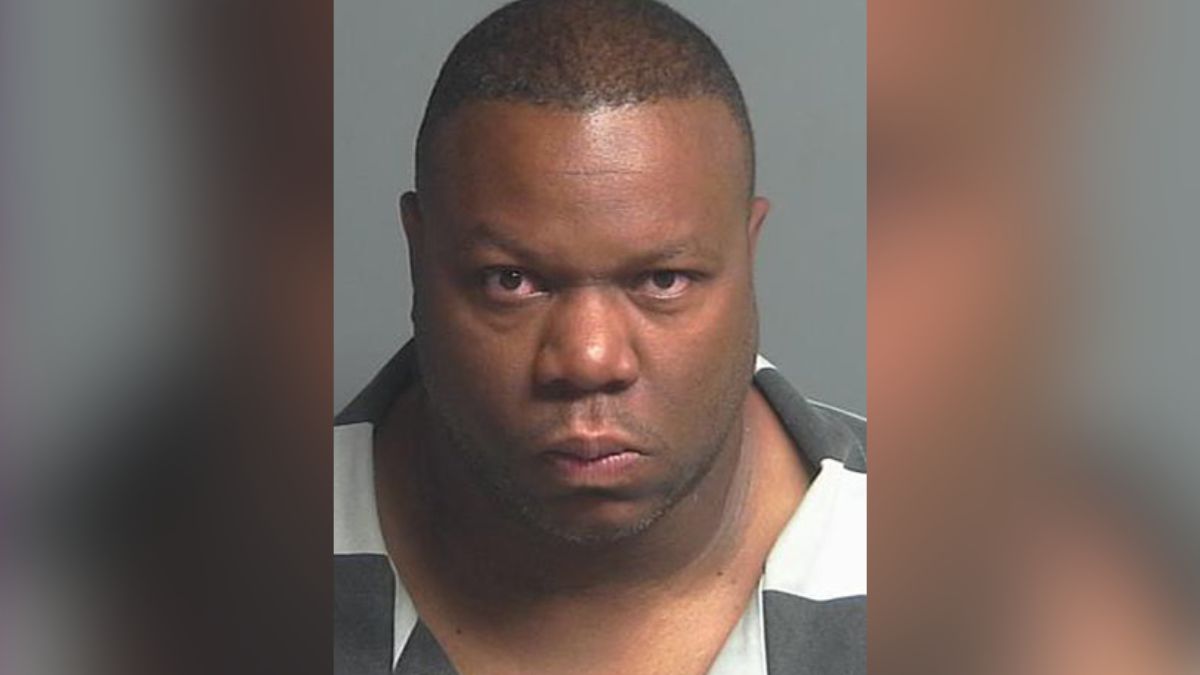 The announcement came weeks after Ware was arrested again in northwest Houston by the U.S. Marshals Gulf Coast Regional Fugitive Task Force.
He was wanted for bond violations after he failed to "appear for bond supervision hearings in April and May," according to his attorney.
Authorities stated that at the time of his arrest, he had a firearm in his possession. The judge denied his bond because he was named a suspect in Taylor's disappearance.
Taylor's mother attended the hearing and said she was relieved to know that his bond had been revoked.
Zuleger said, "It feels good to reach a milestone like that, to make sure he stays in jail, but what would really feel good is if we knew where Taylor was, and if he was a decent person, he would tell us."
"Because he knows exactly what happened and where she is, and he's holding that from the family," he added.
Taylor Pomaski: Remains found in ditch identified as missing Spring, TX woman
Two months earlier, on April 19, 2021, Ware was arrested when an officer pulled him over for allegedly speeding, going 115 mph.
When the vehicle he was driving was searched, the officer found drugs—cocaine and meth—and several guns, including a loaded AK-47.
He was also driving with an expired license.
Ware was booked into the Montgomery County Jail but was released on a $23,000 bond. Six days later, he and Taylor threw a party at their house, where she was last seen before she disappeared.
On Dec. 9 of that same year, which was nearly eight months after she went missing, investigators and members of the Texas EquuSearch found human remains in a ditch in north Harris County.
The remains were transported to the Institute of Forensic Sciences for identification purposes. Five months later, in April 2022, the remains were identified as those of Taylor.
According to court documents, the Harris County Medical Examiner's Office determined that Taylor was cut with a knife, struck with a blunt object, and strangled to death before her body was burned.
Kevin Ware was charged with Taylor Pomaski's murder
On July 28, 2022, Ware was charged with murder and tampering with evidence, especially a corpse.
According to Harris County District Attorney Kim Ogg, "Prosecutors presented the evidence to a Harris County grand jury, which determined there was sufficient evidence for criminal charges."
"We will follow the evidence wherever it leads and apply the law equally to all," added Ogg.
In December 2022, Ware took a plea deal and pleaded guilty in Montgomery County to possession with intent to deliver a controlled substance and unlawful possession of a firearm by a felon.
The judge sentenced Ware to 15 years in prison, and he received credit for the 550 days he had already spent in jail.
Lacy Johnson, a chief prosecutor in the Major Offenders Division, said, "Although this investigation has been going on since Taylor's disappearance in 2021, the court process is just beginning, and we encourage anyone who has knowledge about what happened between Kevin and Taylor to come forward."
Ware is currently serving his sentence at a correctional facility in Humble, Texas.
He has yet to be tried for Taylor's murder, but the investigation is still active and open.