This week the Cold Case Files looks at the so called Sweetheart Murders of Tim Hack and Kelly Drew by Edward W. Edwards.
It was August 1980 in Sullivan, Wisconsin, when teenage couple Tim Hack and Kelly Drew left a wedding reception around 11pm and disappeared into the night never to be seen alive again.
Hack's dad found his son's car still at the venue, with his wallet inside. This led him to report the pair missing the next day.
Drew's ripped underwear was found 5 days later on the road about 3 miles from the wedding reception. But it not until October that hunters found Drew's body another 5 miles away in some woods. Hack's body was found the next day nearby.
Hack had been stabbed to death and Drew had been bound and strangled.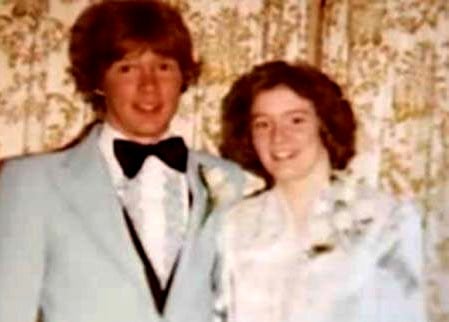 The handyman from the wedding venue Edward W. Edwards was questioned at the time but there was no evidence connecting him to the crime so police released him.
It was nearly 30 years later that detectives finally managed to tie him to the murders by matching his DNA to semen found on Drew's pants.
Watch the Latest on our YouTube Channel
He went on to admit to the murders of another three people. Those were 18-year-old Judith Straub of Sterling, Ohio, and 21-year-old Bill Lavaco of Doylestown, Ohio, both of whom Edwards shot in the neck . He also admitted to killing his 'foster son' Dannie Boy Edwards in 1996, telling investigators he shot him twice in the chest with a shotgun to get insurance money.
However, it is unclear if the final admission was a gambit to try and get his life sentences turned into the death penalty. He was given several life sentences for the murders and later was given the death penalty for the murder of Dannie Boy.
Edwards had a very very lengthy criminal record indeed and he'd been on the FBI's Most Wanted list back in 1961. He'd spent much of the 1950s drifting from town to town. Funding his lifestyle by robbing banks and spending his time seducing women. At least that is according to his autobiography, Metamorphosis of a Criminal, which he released in 1972 after his release on parole in 1967.
It is some of the details in the book that make some people believe he might have been the infamous Zodiac Killer, who terrorised California in the late 1960s. Edwards had been living in the area at the time and is a fairly good match for some of the descriptions.
Edwards died in prison of natural causes on April 7, 2011.
Spike TV have also commissioned a documentary series on Edwards titled It Was Him. The show will follows the grandson of Edwards as he looks at other unsolved murders that his grandfather might have been responsible for.
Cold Case Files – Sweethearts, Silenced airs at the special time of 10 PM on A&E.