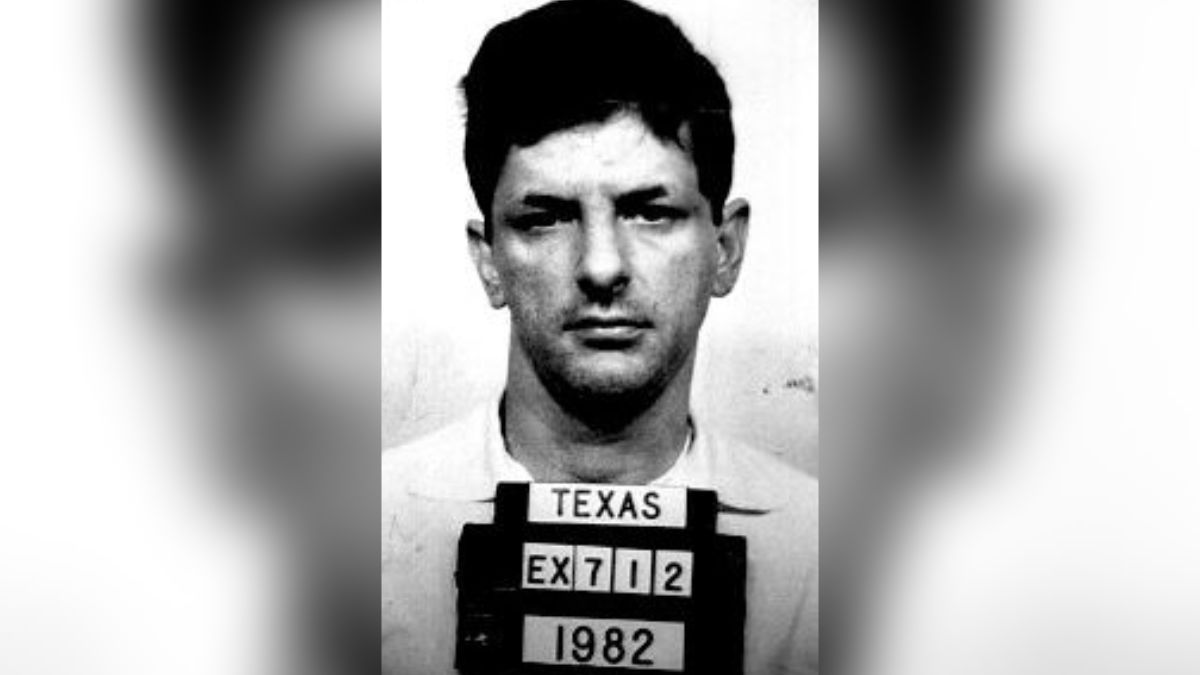 Stephen Peter Morin was a serial killer who was convicted of killing three women, but he was suspected of committing 40 murders.
Morin was born in Providence, Rhode Island, on Feb. 19, 1951, and he had used multiple aliases throughout his life, including Rich Clark, Robert Fred Generoso, Ray Constantino, and Thomas David Hones.
On Sept. 26, 1976, Morin was living in San Francisco, California, where he was working as a mechanic. It was there that he was suspected of luring his sister's friend, a 14-year-old girl, to his apartment, where she said he raped and tortured her for several hours.
He was also suspected of murdering two teenage girls in Las Vegas, Nevada.
A San Francisco grand jury then issued a warrant for his arrest and set his bond at $250,000.
Authorities caught up with Morin, who was on the FBI's 10 most wanted list, on Dec. 12, 1981, at a bus station in Austin, Texas.
By that time, the police suspected him of killing multiple women in various states, including Utah, Nevada, Idaho, Washington, Pennsylvania, Missouri, and Texas.
Watch the Latest on our YouTube Channel
Stephen Morin murdered his victims during a five-week killing spree
On Nov. 6, 1981, Sheila Whalen, 23, was a former teacher who was working as a waitress in New York, when she checked into the Mountain View Motel in Jefferson County, Colorado.
The following day, Whalen was found dead on the bed. She was naked, and her body had been mutilated.
Investigators said evidence suggested she had been "bound and gagged, and she struggled." And they also located her panties, and several pieces of her clothing inside Morin's van, but he was going by the name Rich Clark.
Morin evaded police and found his next victim, a 21-year-old secretary, Janna Bruce, from Corpus Christi, Texas.
On Dec. 3, 1981, Bruce's body was found floating in a culvert on Padre Island, Texas. She had been strangled to death.
That same month, at around 2:18 a.m. on Dec. 11, Carrie Marie Scott and her best friend, Dru Darnell-Valdes, were at a restaurant called Maggie's.
Just before they were about to leave, Scott, 21, of San Antonio, used the restroom, while Darnell-Valdes waited for her at the front entrance of the building.
When 20 minutes went by and Darnell-Valdes hadn't seen Scott, she went looking for her. She saw her in the parking lot, where Morin was holding her by the neck.
Apparently, Scott was sitting in the car, waiting on her friend, when Morin hopped in, pointed a gun at her, and tried to steal the car.
Scott saw Darnell-Valdes walking toward the vehicle and said, "Run Dru, he's got a gun." That's when Morin shot Darnell-Valdes in the right shoulder, and it was during that time that Scott tried to run away, but Morin shot her too.
She was shot in the back with a .38 caliber pistol. Darnell-Valdes said, "We knew when we looked at each other we would never see each other again."
Scott died on the front steps of the restaurant; Darnell-Valdes survived her injuries.
FBI went on a 12-state manhunt to find Stephen Peter Morin
Police officials went to a motel where they believed Morin was staying, but he wasn't there. They found his alleged accomplice, Sarah Clarke, who had driven a stolen vehicle, a blue 1979 Chevrolet Monza, to the restaurant where the shooting occurred.
That vehicle belonged to Bruce, and it was parked outside the motel. Her identification card, along with several of her personal items, were still inside the car.
The police also found a 23-year-old woman, Pam Jackson, inside the motel room. She was from Portland, Oregon, and had been missing since Nov. 30, 1981.
Morin and Clarke were reportedly holding her hostage inside the motel, but she showed no signs of injury.
Witnesses told the police that a man matching Morin's description had followed Jackson as she drove to an apartment complex called The Landing.
It was her father's place, which was located at 5901 Weber, and she was supposed to pick up her 7-year-old son. But while in the parking lot, Morin forced her into his vehicle at gunpoint.
Morin, who had been questioned in nine states for the rapes, kidnappings, and murders of more than 20 women, was finally arrested hours after Scott's murder.
And the judge denied his bond.
In July 1984, a jury deliberated for 90 minutes before they found Morin guilty of first-degree murder, felony murder, and second-degree kidnapping.
He was later sentenced to death in two states.
Dr. John Liebert, a psychiatric consultant in Bellevue, Washington, stated in 1984 that "Morin's acts and behavior are suggestive of a serial murderer, but off the bat he sounds like a wanton criminal than a lust murderer."
Stephen Peter Morin's execution
In March 1985, Morin was executed at a prison in Huntsville, Texas, after telling his lawyers not to file an appeal. For 45 minutes, he lay calmly on the gurney while getting pricked in his arms and legs with needles.
Morin told the medical technicians that they were having difficulties finding a vein because "he ruined his veins by shooting up with dope."
At 12:44 a.m., they were successful in locating a vein in his right arm.
That's when he said, "Lord, Jesus, I commit my soul to you."
"It was a prayer of a person that was not afraid to die," said attorney Jim Mattox, who was among 22 people who witnessed the execution.
Several inmates at the prison said Morin, whom investigators dubbed the "master of disguise," was tired of suffering and was looking forward to his death.
One inmate said, "It's what he wanted. He thought long about it."
Eleven minutes after the lethal injection, which consisted of sodium thiopental, potassium chloride, and Pavulon, was inserted, Morin was pronounced dead.
He was 34 years old.
Mattox said he witnessed several executions, "and despite the time it took to find a vein, this was the least violent."
Sarah's Story: Target of a Serial Killer by Sarah Pisan
In 2013, a woman named Sarah Pisan released a novel about being stalked by Morin, but he was going by the name Robert Generoso in 1980.
Pisan met him while working as a manager at a gas station in Las Vegas, Nevada. She was 19 years old with three children, and she and her husband had separated.
"He started coming in on a daily basis," Pisan said, "and then one day he asked me out… He didn't want to take no for an answer."
When she finally told him that he could call her, he left the store, and about 10 minutes later, he called her and said, "I've been looking forward to this day for a very long time."
Pisan refused to go out on a date with him, but soon after that, the terror began.
The Chameleon features the killings of Stephen Peter Morin
In 2015, The Chameleon was released. It was directed by Jim Greayer and written by Matthew Thomas.
The miniseries focuses on the three women who Morin murdered within a five-week time frame.

Actors Joseph Millson, Sarah-Jane Potts, and Amy Manson star in The Chameleon, which can be watched on Prime Video, Vudu, or Apple TV.