The season finale of Vanity Fair Confidential tonight recalls the disturbing case of New York chief Judge Sol Wachtler — who was jailed for 15 months after subjecting socialite Joy Silverman to a year of stalking torment.
The pair had an affair in 1988, but after she ended it in 1991 Silverman began harassing her. He would call her and hang up day and night, and send her lewd letters and cards.
But he crossed a big line when he threatened to kidnap Silverman's then teenage daughter, and sent her a sexually lewd message, with his actions leading Republican fundraiser Silverman to call in the FBI.
Wachtler was the high-profile Chief Judge of the New York Court of Appeals at the time, but in November 1992 was arrested on charges including extortion, racketeering, and blackmail.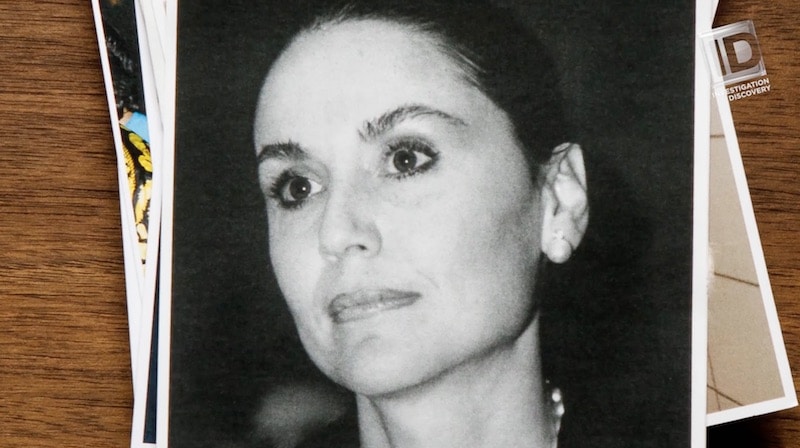 It was claimed by prosecutors that he tried to get a $20,000 blackmail payment in return for compromising photos and tapes of Silverman and her new boyfriend, attorney David Samson.
Wachtler was sentenced to 15 months after pleading guilty to harassing Silverman and threatening to kidnap her daughter, but was released after 13 months for good behavior.
Vanity Fair Confidential is produced by Truly Original and Condé Nast Entertainment. Read the description for the season finale, titled Love & Obsession, below!
Watch the Latest on our YouTube Channel
In 1992, New York socialite, Joy Silverman, is relentlessly terrorized by a man she does not know. She receives seemingly endless creepy hang-up calls at all hours. She receives lewd cards and letters. When the man sets his sights on her teenage daughter – sending the teen a sexually lewd message and threatening to kidnap her – Silverman finally calls the F.B.I. Who is her sadistic stalker? And how far will he go?
The season finale of Vanity Fair Confidential airs tonight at 8/7c on Investigation Discovery.