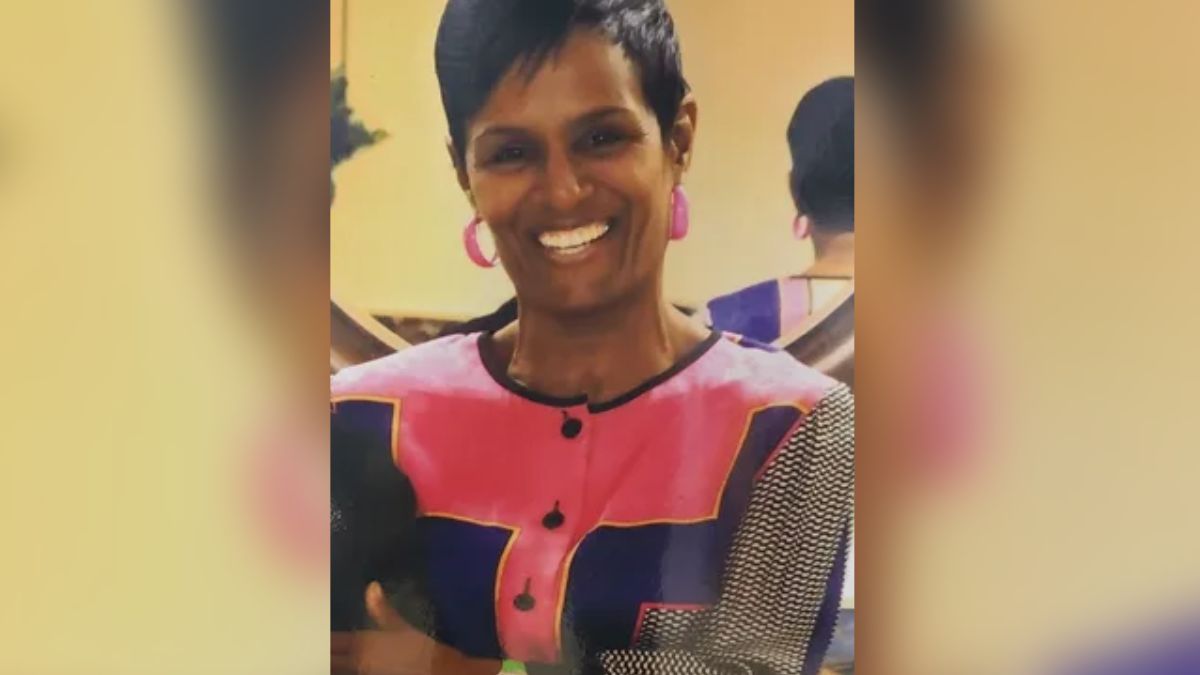 Sherese Walker Bingham was murdered with her own gun while walking her dogs on a popular path at a park in downtown Indianapolis, Indiana, on the IUPUI campus.
She was married to her husband, Eugene Bingham Jr., whom she met when she was in her late 20s, for 28 years. During that time, they didn't have any children, but they had two dogs—both German Shepherds.
Relatives stated that the dogs were very protective of Sherese, and they wouldn't let anyone near her unless it was her husband, whom they described as a "quiet person who kept to himself."
Years after Sherese and Eugene were married, family members said it seemed as if they started living separate lives.
Sherese's aunt, Deborah McMurray, said Eugene "had his own room downstairs, and that's where he would also be, while she was upstairs running the house and taking care of the dogs, going to work, whatever."
"But he would always be in that room. Isn't that strange?"
McMurray also stated that Sherese told her that she had "been sleeping with the enemy. I don't even know this man."
Watch the Latest on our YouTube Channel
It wasn't long after that Sherese discovered Eugene had been having an affair with another woman for 14 years. And that's when Sherese went to a pawn shop and sold her ring.
Sometime later, Sherese took out three life insurance policies worth nearly $1 million, which the authorities said would be a potential motive for the person who killed her.
Sherese Walker Bingham was found dead at a park with her dogs nearby
On the cold night of Dec. 12, 2012, officers with the Marion County Police Department were dispatched to the White River Parkway after receiving a call about a body near the intersection of Limestone and New York streets.
When they arrived on the scene, they discovered a woman laying face down on the path with two German Shepherds circling her body.
One of them was off its leash, and they were ready to attack anyone who tried to get near her.
Emergency first responders could not render aid because of the dogs' violent behavior.
It wasn't until Animal Control officers arrived and used tranquilizers to remove those dogs that they were able to administer life-saving measures, but she was beyond help.
Sherese, who was a member of the New Haven Missionary Baptist Church, was pronounced dead at the scene.
According to the Marion County Coroner's Office, the 51-year-old died from a gunshot wound to the chest.
Police officials said they found Sherese's handgun and a cell phone next to her body. And they believe she was trying to call for help before she succumbed to her injuries seven minutes after she was shot.
An investigation revealed that Sherese would usually carry her gun in a pouch. When she would take her dogs for a walk, she wouldn't take her gun because her dogs would always protect her.
Although her gun was found at the scene, her pouch was found at her home, where her husband said he stayed behind to watch the NBA game.
Family believe dogs are key evidence in Sherese Walker Bingham's murder
When investigators questioned Eugene the following day, he suggested Sherese may have shot herself by accident, but suicide, robbery, and accidental discharge had already been ruled out.
Eugene assured police that he had nothing to do with his wife's murder. When they told him that they had found his DNA all over the gun, he reportedly said, "Well, I used to clean her gun for her; of course my DNA is on the gun."
It was reported that before and after Sherese's killing, Eugene deleted calls from his cell phone.
Sherese's brother, Keith Walker, stated that if Eugene was innocent of the crime, he would not have been worried about deleting information from his phone, he would have been trying to find out who killed his wife.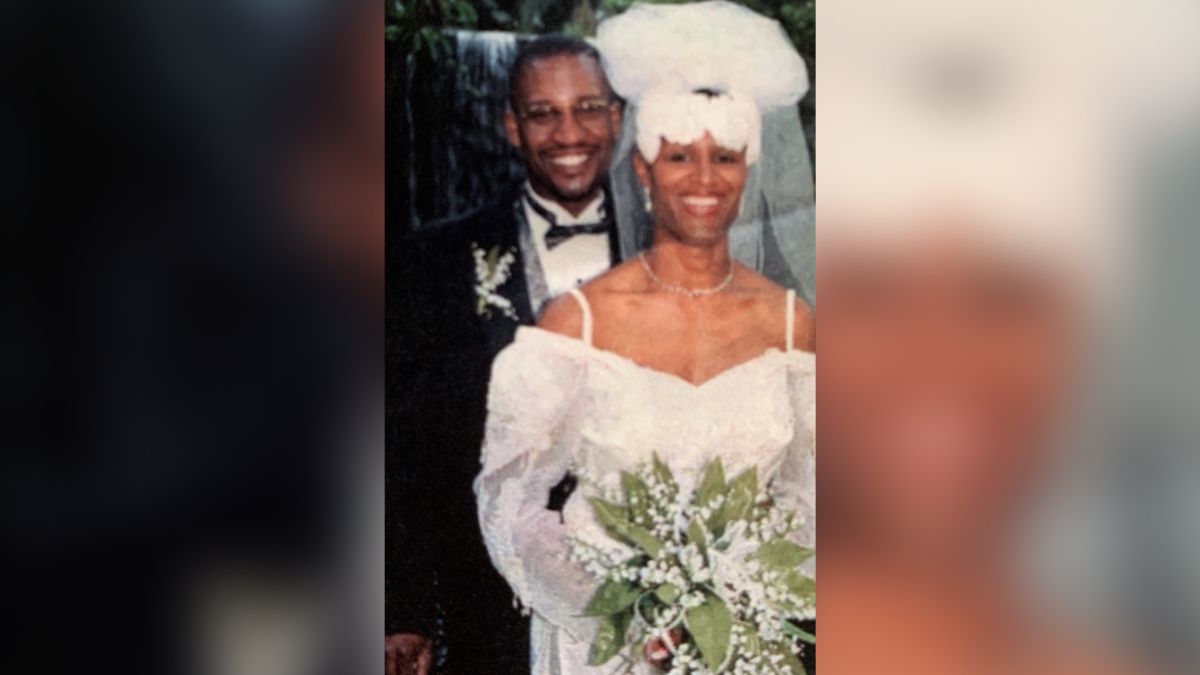 Family members immediately suspected him from the beginning because of Sherese's dogs. They said they would have never allowed anyone to get close enough to her to shoot her at close range.
They believe Eugene had to have been there.
Walker said, "They was nice dogs to her, but to me, they was vicious dogs because you really couldn't go out and pet them without her."
"No one could get close to her with them dogs."
Relatives believe that it was the dogs that linked Eugene to Sherese's murder, but it was failed and inconclusive polygraph results that led to murder charges against Eugene.
Sherese Walker Bingham's husband, Eugene Bingham Jr. arrested
On July 28, 2014, Eugene was arrested following a 20-month investigation. He was charged with murder and booked into the Marion County Jail.
During their investigation, investigators uncovered that on the night Sherese was killed, Eugene received a phone call, and it pinged to a cell tower near the area where Sherese's body was found.
He told the detectives that he was home all night.
In January 2013, Eugene took two polygraph tests. He was asked if he had shot his wife, and he knew the person who did it—his response was no.
Court documents showed that his results were "inconclusive and close to failure."
Eugene's girlfriend was also administered a lie detector test. When she was asked if she shot Sherese or had anything to do with the shooting, she said no.
She failed the lie detector test.
Authorities said she didn't face any charges, as there wasn't any evidence linking her to the murder, and police aren't considering her a suspect in the case.
Murder charges against Eugene were dropped
In August 2015, a month before Eugene was headed to trial, prosecutors
in the case dropped the murder charges. They claimed that they didn't have enough evidence to convict him.
If prosecutors obtain evidence that would allow the State of Indiana to proceed with the prosecution, the charges would be refiled.
Indiana State Police officer Lester Norvell explained that "the information seemed to be a little bit stronger as far as evidence against a particular individual."
"Once that information was interpreted for us later, it was not as strong as we initially hoped."
Although the charges were dropped, Sherese's family is adamant that Eugene had something to do with her murder.
ISP First Sgt. Rich Myers said, "We know we charged the right person but we just need that little bit more of information."
"Maybe after time things keep weighing on your mind or you talk to a person when you're out or you learn something."
Sherese Walker Bingham's update: What we know about her murder
As of 2023, there have been no arrests in connection with Sherese's murder, leaving her case unsolved, but the case is still active.
Walker said, "In the beginning, I was angry and ready to do something stupid. I got out of that mode and turned it over to God, because I would have ended up in prison."
"I would have lost everything over something I cannot change."
Sherese's family is now hoping that someone will come forward with information that will lead to justice and give them the closure that they have been longing for.
Anyone with information regarding Sherese's murder is encouraged to contact the Indiana Crimestoppers at (317) 262-TIPS.