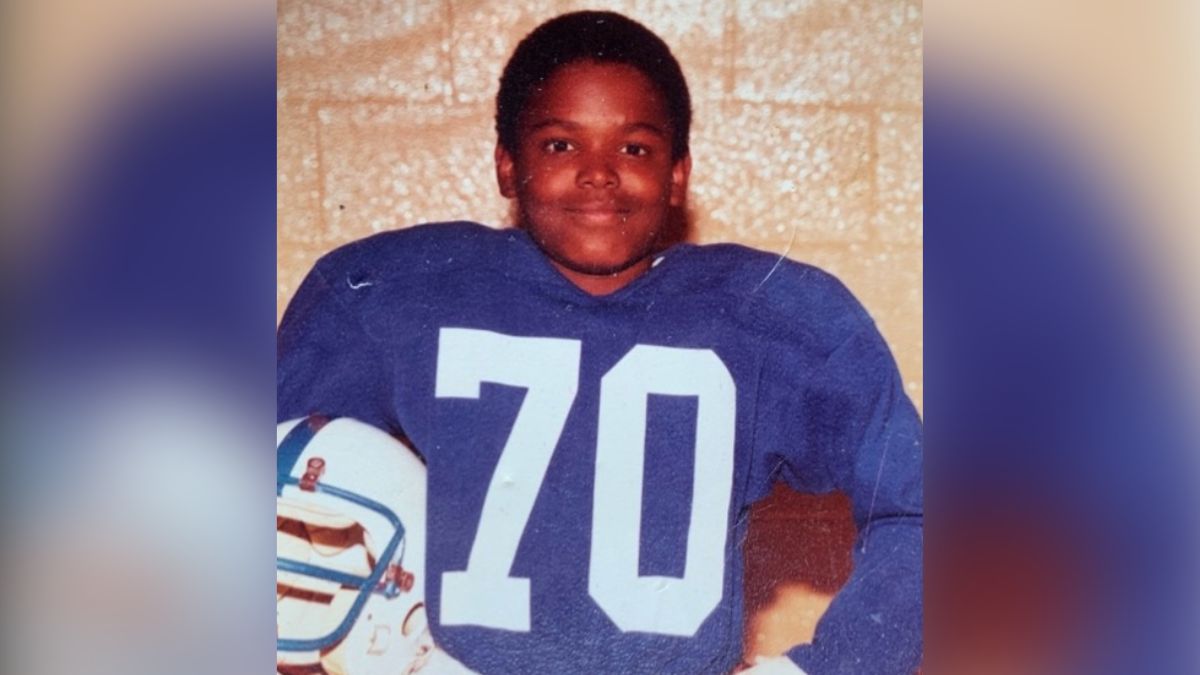 Shawn Edwards was a 14-year-old boy whose unsolved murder sent a shockwave through Middletown, New York.
On the night of Jan. 15, 1986, Shawn's mother was sick with pneumonia, so when she returned home from work, she was ready to crawl into bed. But before doing so, she heard the phone ring.
The phone rang twice, and before it could ring again, Shawn quickly answered it. That's when she told him the call had better not be from his school.
Shawn was a popular football player and an eighth-grade student at Middletown Junior High School, where school officials began calling the parents of students who were skipping class.
Although Cynthia said her 5-1, 110-pound son was a handful, skipping class may not have been something he was involved in, nor was hanging out late at night.
So when he asked Cynthia if he could leave their home, located on Independence Avenue, to see a friend, she told him no because it was a school night.
She had also heard him talking on the phone about a boy named Rob who was bothering his friend, and she didn't want him getting into any physical fights.
Watch the Latest on our YouTube Channel
Shawn was visibly upset, but eventually, he decided to watch a scary movie in the living room area, which was the last time Cynthia saw him alive.
Cynthia went to bed, but when she woke up around midnight on Jan. 16, Shawn was nowhere to be found. When she couldn't find him, she called the police, who told her to call back in 24 hours.
The officers told her that it was likely that he would return home later that morning. That's when she contacted Shawn's father and asked him to help search for him.
But later that day, she received the devastating news that Shawn, who is the youngest of five children, was dead.
How Shawn Edwards' death in Middletown, NY, unfolded
At around 6 a.m. on Jan. 16, a custodian who had just started his shift at Middletown Senior High School called 911 to report a drunk man in the doorway of the side entrance.
When officers arrived on the scene, it was still dark outside, but they spotted what appeared to be a man lying on his back. As he got closer, he realized that it wasn't a man; it was a teenage boy.
The officer thought it was odd that he wasn't wearing winter attire. He was wearing sweatpants and his football jacket over a gray hooded sweatshirt and a T-shirt.
He was also wearing sneakers.
After he checked his pulse, he believed the boy was still alive, and he called for EMS. But he was shocked when he lifted his shirt and saw that his stomach had been cut open from being stabbed multiple times.
When paramedics arrived, they pronounced the boy dead at the scene. It wasn't until hours later that a football coach identified the body as that of Shawn.
An autopsy would later show that he had been stabbed and beaten to death.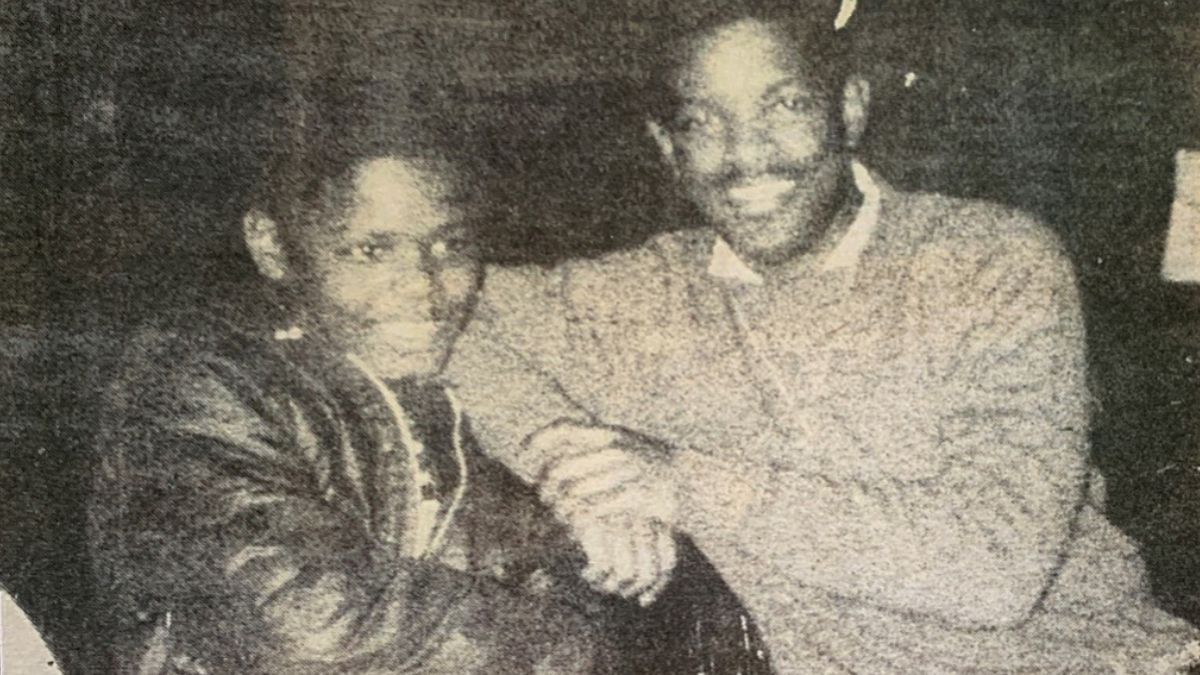 Detectives searched the scene and found multiple trails of blood around the school, chewed gum, cigarette butts, and broken glass, which they considered evidence as well.
They also found a knife handle, although earlier reports stated it was a knife.
An investigation revealed that Shawn was murdered sometime between 11 p.m. on Jan. 15 and 6 a.m. on Jan. 16, which is around the time they believe he snuck out of the house.
Cynthia said that sneaking out of the house wasn't something he would normally do, plus it was 11 degrees outside, and Shawn didn't like the cold weather.
If he had left the house in the middle of the night, relatives believe that someone may have picked him up in a car, or he may have gone on foot to meet up with that person—but it had to have been a short distance.
Shawn was known to get cab rides to Caldor Plaza on Route 21 because he loved watching movies at the movie theater, but none of the cab drivers drove him anywhere that night.
When detectives questioned Shawn's friend, they learned that he didn't go to any of their houses that night. And he didn't talk to any of them on the phone either, which left nothing for the police to work with.
Who killed Shawn Edwards?
Detectives became frustrated at that point. Lt. Charles C. Dino said, "We haven't ruled anything out, but how can you rule out anything if you don't have anything to begin with."
After Shawn's death, detectives worked around the clock to find his killer. They interviewed over 400 people, administered lie detector tests, searched the crime scene, and canvassed surrounding areas.
But it all led to a dead end, including the information people shared with Cynthia.
She stated that she was constantly being approached by people who were telling her stories about what may have happened to her son.
But she said, "It turned out that they were mad at their neighbor, and they just wanted the police to harass their neighbor."
In an effort to find more clues, detectives went to Shawn's funeral, which was held at the Second Baptist Church on a rainy day, Jan. 20.
During the funeral, Rev. Jesse A. Wilkerson Jr. said, "A baby was taken from us. We can't understand why, but God knows best. Trust in God, and justice will come."
Law enforcement kept a close eye on everyone, as killers are likely to get close to the victim's family. They also took note of those who didn't show up.
DNA technology used to re-examine the evidence in Shawn's 1986 murder
In January 2002, just several days before the 16th anniversary of Shawn's death, Middletown Detective Sgt. Nicholas C. DeRosa announced that police officials were in the process of re-examining the evidence.
DeRosa said they were going to use DNA technology from the state police lab in Albany that law enforcement wasn't equipped with back in 1986.
They hope that, with advanced technology, fingerprints will be extracted from evidence found at the crime scene and reveal the killer's identity so that he or she can be brought to justice.
Although a lot of time had passed, Cynthia considered the announcement good news. She said, "I knew Detective DeRosa would always be working on it."
Cynthia added, "But I thought he had retired a few years ago, and I figured nothing would happen with it after that."
As of 2023, there is no available information regarding the progress, but what we do know is that Shawn's murder is still unsolved.
Relatives are still waiting for justice.
Shawn would have been in his 50s right now. That's around the same age as his middle school friends, who now have children and possibly grandchildren.
His mother was left with only 14 years of memories. She said, "I can't think of Shawn past that age when he died. It just stopped there. I can't get past that."
Murder of Shawn Edwards is featured on the Crime Junkie podcast
Shawn's murder has disappeared from the headlines, but the Crime Junkie podcast, hosted by Ashley Flowers, featured his story in an episode that provides a detailed account of his disappearance and murder.
A $1,000 reward was initially offered for more information, but in 2002, the reward money increased to five figures, according to DeRosa.
Anyone with information that could help bring Shawn's killer to justice is encouraged to contact Middletown Police at (845) 343-3151.