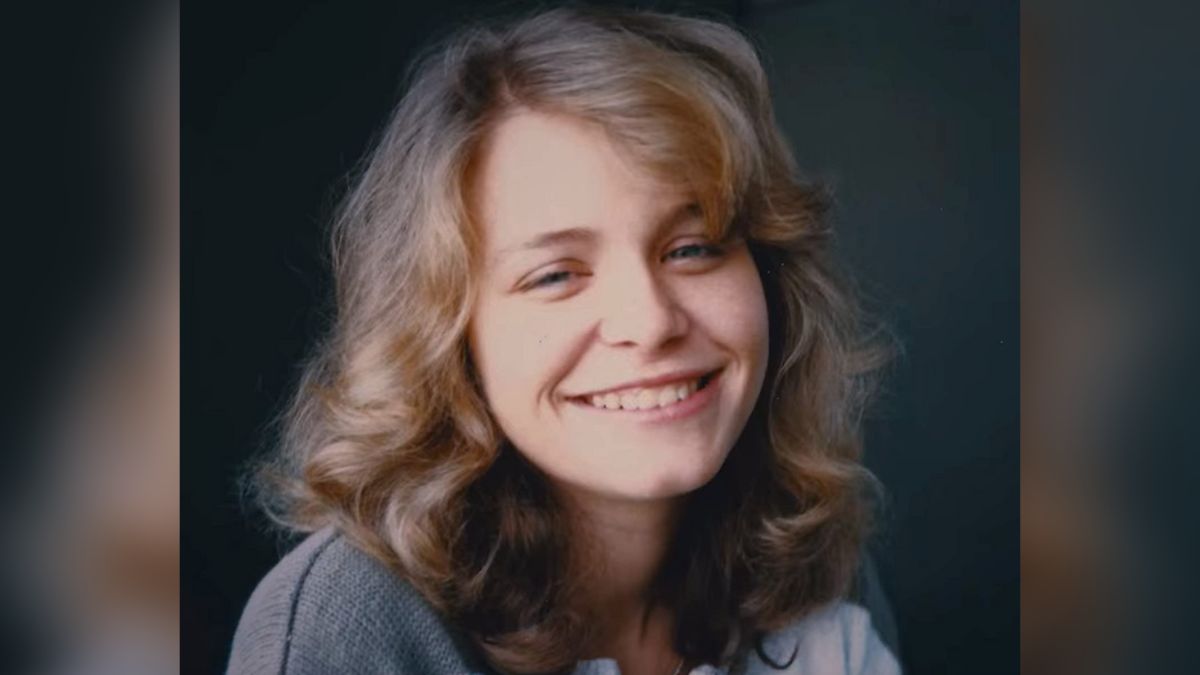 Sharon Marshall, whose true identity is Suzanne Marie Sevakis, was kidnapped when she was a child by her stepfather and husband, Franklin Floyd, who also kidnapped her son, Michael Anthony Hughes.
Netflix's true-crime documentary, "Girl in the Picture," gives insight into how the truth began to unravel following a hit-and-run accident that led to Marshall's death.
It began in April 1990, when a group of men in a truck were traveling on an interstate road in Oklahoma City, Oklahoma, and they noticed something peculiar on the side of the roadway.
They initially thought it was debris, but figured it could be something else, so they decided to pull over and check it.
To their amazement, it was Marshall, who had been injured after she was struck by a vehicle.
After they called 911, paramedics rushed the woman to the hospital, where her husband, who called himself Clarence Hughes, arrived a short while later and told hospital staff that her name was Tonya Dawn Hughes.
Doctors said her vital signs were stable, and it didn't appear as if she had been hit by a car.
Watch the Latest on our YouTube Channel
They also said they noticed she had old and new injuries as well as a scratch on her chest that looked as if she had been in a fight. But it wasn't long before Marshall died from her injuries.
She was 20 years old.
Sharon Marshall was as a dancer while living in OK under the name Tonya Huges
When her best friend, Karen Parsley, who knew her as Tonya, found out about her death, she said, "She never told me that she was going out of town."
Parsley and Marshall worked together at a strip club, Passions, in Tulsa. And it was there that Parsley recalled seeing bruises on Marshall's body in the dressing room.
"She said she slipped and fell, but I know different," said Parsley.
She also said she remembered Marshall telling her that Clarence had taken out a life insurance policy on her and that she was scared.
Parsley said, "She really wanted to run, but she had Michael, and Clarence kept him under lock and key, very lock and key. I think she was scared he was going to hurt her and him."
She then went on a search to find Marshall's relatives to inform them that she had passed away.
Sharon Marshall was initially buried as Tonya Hughes
Parsley contacted a woman in Alabama who she thought was Marshall's mother, but when she spoke with her, she was informed that Tonya had passed away 18 years prior.
She then said Tonya Dawn Hughes was an 18-month-old baby when she died. That's when Parsley realized that Marshall had been lying about her name, but no one knew who she was.
By that time, she had already been buried with the name "Tonya," along with "I'll always be with you," engraved on her tombstone.
After her death, Parsley began to worry about Michael because she didn't think he was safe with Clarence, especially since his behavior started to change.
She went to the Department of Human Services, and that's when Michael was taken out of Clarence's home and placed in foster care.
Sharon Marshall's son, Michael Anthony Hughes, was put in a foster home
On May 1, 1990, Michael moved in with Ernest and Merle Bean at their home in Choctaw, and they were in the process of adopting him. He had just turned two when he was in their care, and Merle said he was "still on the bottle."
They immediately noticed that Michael had behavior issues. Ernest said, "If you ever told him no, he would go into hysteria. He would lay on the floor, like right out there on the ceramic floor, and he would bang his head on the floor."
"He'd raise his head that high and just slam it," Merle interjected.
"Yeah," Ernest agreed.
He went on to say that it was "to the point where we feared he was going to injure himself. He was messed up in a way, but he was a good kid" during the four years he was in their home.
The couple also stated that Clarence would always try to get him back, although Michael didn't want to be around him, especially during visiting hours.
Merle said Michael would hide and repeatedly say, "That mean man."
Clarence had visitation rights because everyone assumed that he was Michael's father, but one day, the Department of Human Services contacted the Beans.
They said they wanted to pick up Michael so that they could do a paternity test. When the results came back, it was revealed that Clarence was not Michael's father, and they immediately terminated his rights.
Franklin Floyd kidnapped Michael Anthony Hughes from his school
On Sept. 12, 1994, Clarence went to Michael's school, Indian Meridian Elementary School, armed with a gun and told the principal, James Davis, that he was there to get his son.
Michael was six at the time.
He ultimately abducted both Michael and his principal. He then instructed Davis to drive his truck down a dirt road, and at some point during the drive, they pulled over, got out, and walked into a wooded area.
It was there that Clarence handcuffed Davis to a tree and put duct tape over his mouth before he and Michael fled the scene.
Hours later, someone found Davis and alerted the authorities, who then contacted the FBI, and together they conducted an investigation on Clarence.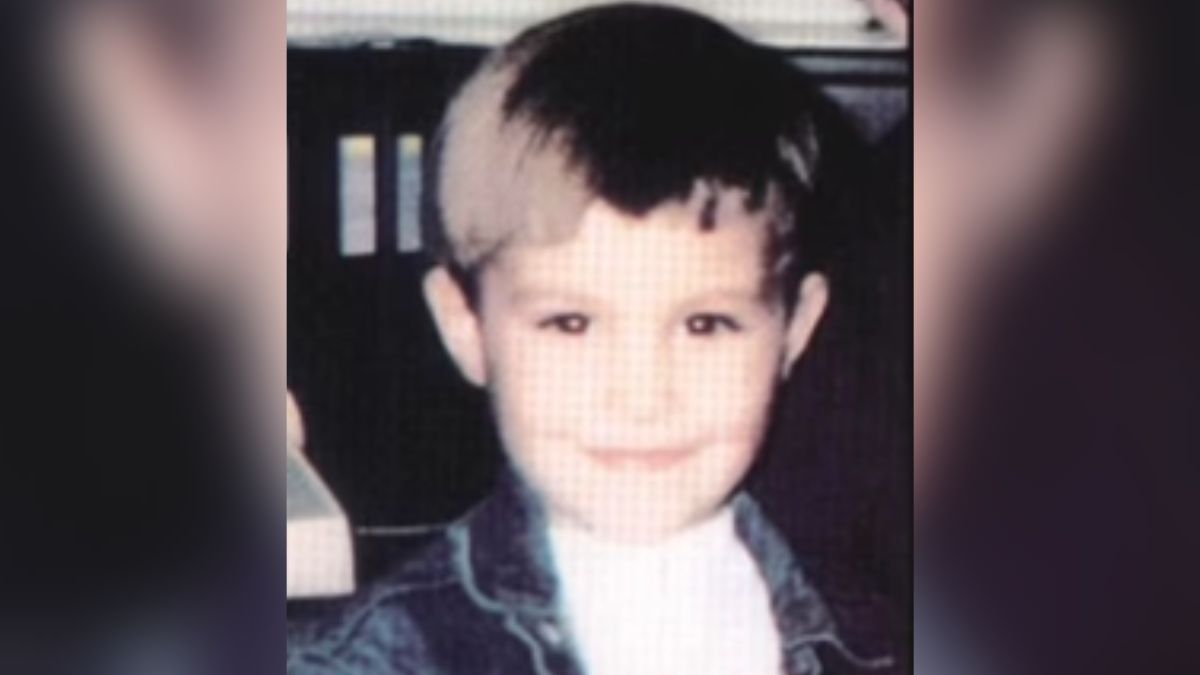 During their investigation, they learned that Clarence wasn't his real name—it was Franklin Floyd. This was revealed when authorities learned that he used his social security number when he took out a life insurance policy on his wife.
They then ascertained that Floyd had used several aliases throughout his life, including Trenton Davis and Warren Marshall.
When they pulled his criminal record, they saw that he had served ten years in prison for abducting and raping a 4-year-old girl, and he had been a fugitive since the 1960s.
Franklin Floyd kidnapped Sharon Marshall after marrying her mother
In 1972, Floyd was going by the name Brandon Williams when he married a woman named Sandi Chipman, who had three children, including a daughter, Suzanne.
When Chipman was arrested and jailed for 30 days after writing a bad check at a 7-11 store, Floyd took off with her children. He eventually let them go, except Suzanne, who was 5 or 6 years old at the time.
While in his care, he sexually abused her and raised her as his own daughter, whom he named Sharon Marshall, in Forest Park, Georgia.
She graduated from Forest Park Senior High School in 1986, and she had a full scholarship to go to Georgia Tech. She wanted to be an aerospace engineer, but when she became pregnant, her plans changed.
Marshall told her friend that because of the pregnancy, her father wouldn't let her go to college. According to the documentary, she was going to carry the baby to term and then give it up for adoption.
Sharon Marshall and Franklin Floyd got married under different names
In 1988, Marshall and Floyd moved to Tampa, Florida, and lived in the Golden Lantern trailer park. She eventually began working as a stripper at a strip club called Mons Venus. It was reported that other strippers referred to her relationship with her father as odd.
According to the documentary, Floyd bought her condoms and told her to offer sex for $50 to the customers at the club. "That was disgusting. I couldn't believe that a man would put their daughter in that situation," said a co-worker.
Marshall became pregnant, and it was likely during that time that Floyd started showing interest in her friend, Cheryl Ann Commesso, who was also a stripper at the club.
He would constantly call her work and ask about her before he tried to have sex with her. Commesso told an employee at the club that when she told him no, he became violent.
At one point, her co-workers said they saw her with bruises before she went missing in 1989, which is the same year Marshall and Floyd's trailer exploded, and they left town.
They also changed their names to Tonya Dawn Tadlock and Clarence Hughes, which they got from tombstones at a cemetery in Alabama.
Marshall and Floyd also used those names when they got married in New Orleans, Louisiana, which is also where Marshall gave up her baby girl, Megan, for adoption.
Franklin Floyd was arrested in KY for kidnapping
In 1994, authorities placed a hold on Floyd's aliases so that if he were to renew his driver's license under any of those names, they would receive an alert.
They were sent an alert when he renewed his driver's license as Warren Marshall in Louisville, Kentucky, where he had been living in an apartment and working as a painter for six weeks.
One of the officers dressed up as a UPS employee and delivered his license, and it was then that they arrested him on kidnapping charges.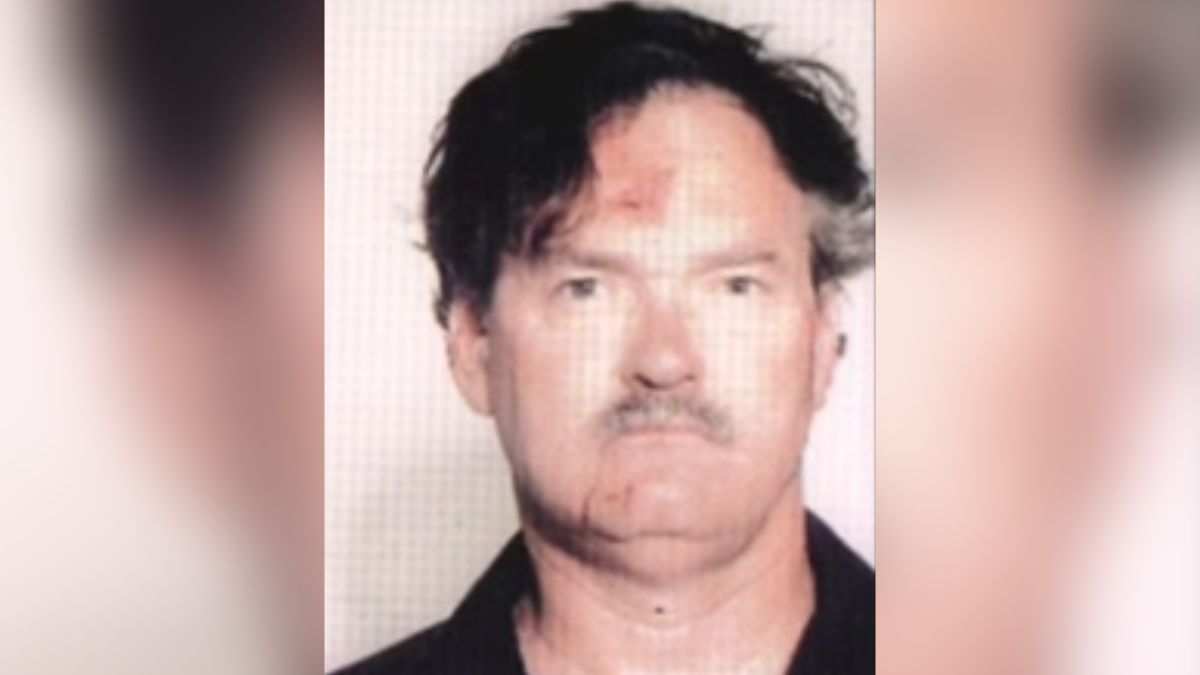 An investigation revealed that Floyd arrived in Kentucky on a bus. He had purchased one bus ticket, leaving police officials to wonder what had happened to Michael.
Floyd told detectives that Michael was still alive and that he had left him in the care of a "rich person," according to the documentary.
But they weren't buying that story.
He was later sentenced to 52 years in prison without the chance of parole.
Franklin Floyd was charged and convicted of Cheryl Ann Commesso's murder
While detectives were searching Floyd's truck, they discovered photos that had been taped underneath the trunk. They were pornographic images, and most of them were of Marshall when she was a child.
One of the images was of a woman, whom authorities had never seen before, and she had been badly beaten to the point where they believed it would be impossible to survive.
When they noticed her tan lines, they sent her photo to authorities in Florida, and it was then that she was identified as Commesso.
On March 29, 1995, her remains were found alongside Interstate 275 in Pinellas County, but they could not identify her, so she became known as Jane Doe I-275.
Commesso had been shot twice in the back of the head.
Following a nine-day trial and four hours of deliberation, the jury found Floyd guilty of first-degree murder, and a judge sentenced him to death.
What happened to Suzanne Sevakis and Michael Hughes?
During a 2016 jailhouse interview with two FBI agents, Floyd confessed to killing Michael. He said he shot him twice in the back of the head so that his death would be quick, then he buried his body near the Oklahoma-Texas border.
They searched the area for two days but found nothing. As of 2023, Michael has not been found.
Marshall was eventually identified as Suzanne Sevakis, and on June 3, 2017, the name on her headstone was changed. They also added, "Devoted mother and friend."
Floyd never admitted to killing Marshall, but police officials believe that because of his violent history, he took her life as well.