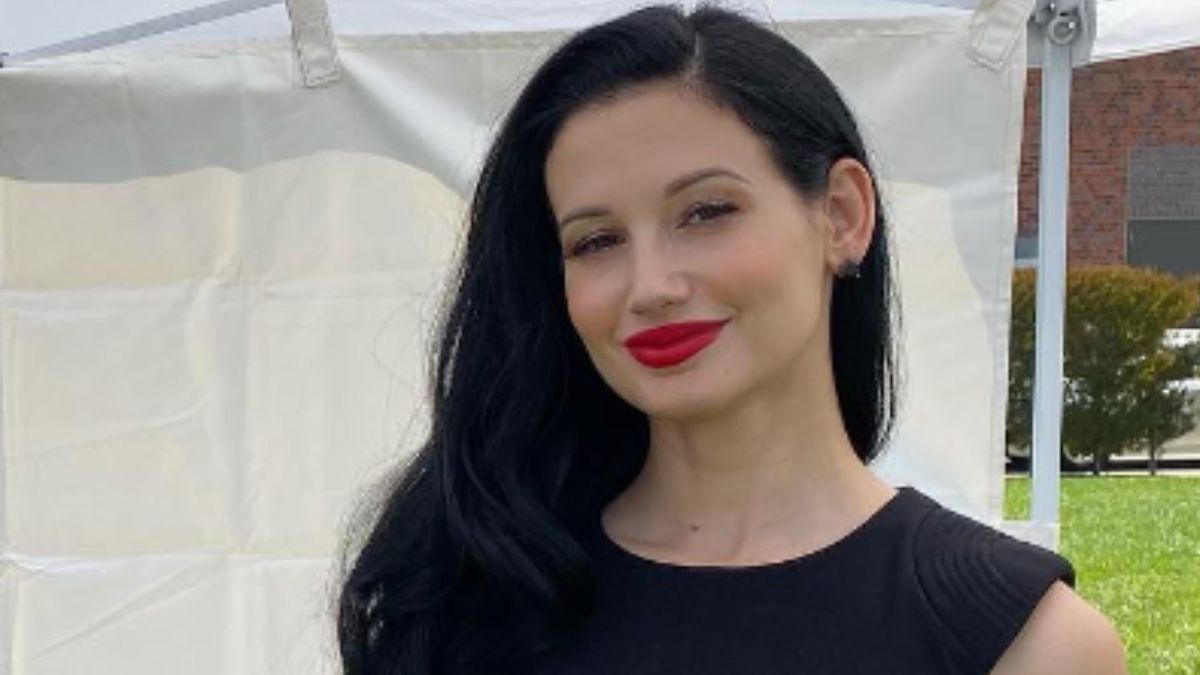 Death By Fame: Celebrity Sexpert is investigating the murder of Amie Harwick, a former celebrity sex therapist whose ex-boyfriend, Gareth Pursehouse, is being charged with her murder.
In the early hours of Feb. 15, 2020, officers rushed to the Hollywood Hills neighborhood in Los Angeles, California, after receiving a 911 call about a woman screaming.
When they arrived on the scene, they found Harwick, who was previously engaged to comedian Drew Carey, lying unresponsive on the ground.
She was in the courtyard, 20 feet below the third-floor balcony of her bedroom.
Harwick, 38, appeared to have been beaten, and she had injuries that were consistent with a fall.
Paramedics transported her to Cedar Sinai Medical Center Hospital, where she was pronounced dead several hours after arriving.
Amie Harwick's cause of death
Harwick's death was ruled a homicide after an autopsy showed that she died from blunt force injuries to her head and torso.
Watch the Latest on our YouTube Channel
There were also signs that she had been strangled before the fall.
When investigators spoke with her roommate, he said he woke up after hearing what sounded like someone smashing plates.
Police officials believe the sound was from Harwick's attacker breaking into their home, where they waited for her return.
Her roommate thought it was Harwick returning home from a night out, so he went back to sleep.
But he woke up sometime later when he heard her screaming.
He told the police that it sounded like she was being attacked, and he tried to call the police but couldn't find his phone. That's when he went to a neighbor's house.
When they didn't come to the door, he went somewhere else for help, but by that time, someone had already called 911.
While searching her bedroom, police officials found blood and a syringe filled with nicotine, which can be poisonous, that they believe was going to bed used to kill Harwick.
Where is Gareth Pursehouse now?
Law enforcement learned through an investigation that Harwick had an abusive history with her ex-boyfriend, and she filed an order of protection against him.
Pursehouse was their prime suspect.
The FBI-LAPD Fugitive Task Force arrested him outside his home in Playa Del Rey. He was charged with suspicion of murder.
He was released a few days later after posting a $2 million bond, but the next day, he was arrested again and held without bond.
In April 2020, Pursehouse pleaded not guilty, and he is currently awaiting trial.
Death By Fame: Celebrity Sexpert premieres Monday, January 23 at 9/8c.