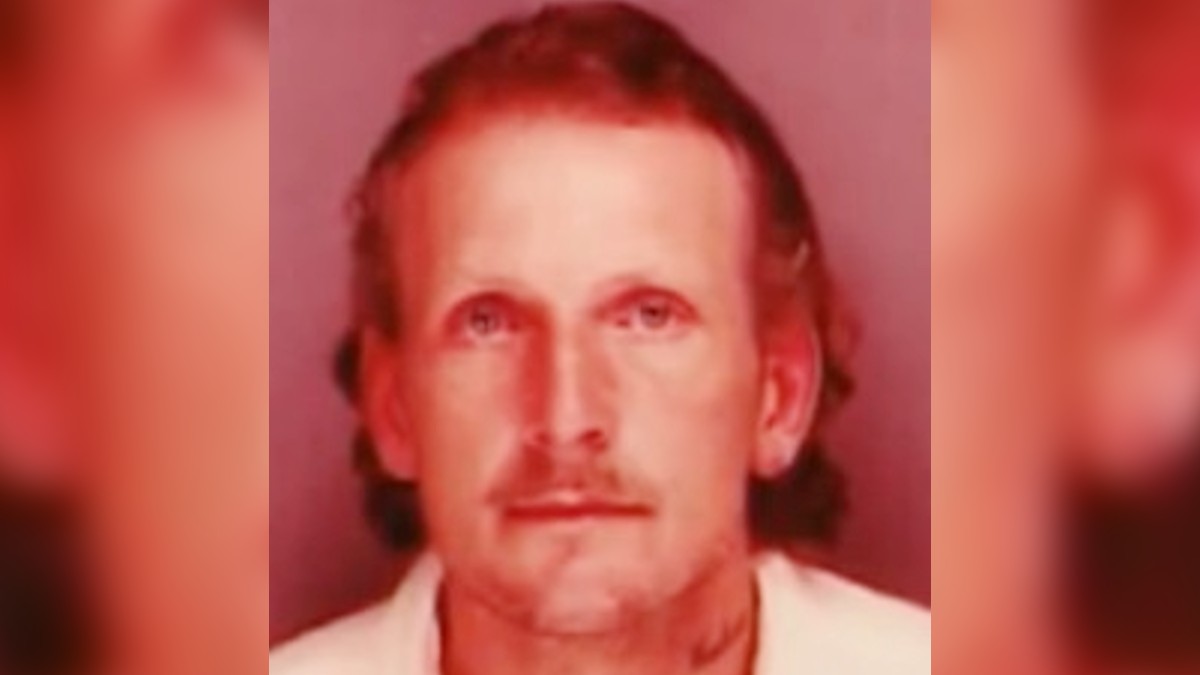 The Boxcar Murderer on ID is examining the case of Robert Joseph Silveria Jr, aka, Sidetrack, aka The Boxcar Murderer, who terrorizes those riding the rails from Florida to California throughout the early 1990s.
Serial killer Silveria is thought to have been part of a violent gang known as the Freight Train Riders of America (FTRA). This ruthless organization preyed on homeless people.
Members of the shadowy FTRA allegedly robbed and murdered 100s of people along America's railways and in the hobo camps found by the tracks.
Silveria was accused of preying on the most vulnerable railroad riders. He would murder and steal his victims' IDs and social security cards to claim food stamps around the country.
His victims were often shot in the head at close range with a pistol, while others were bludgeoned to death with a variety of weapons, including a goon stick. Popular with hobos, a goon stick is generally an ax handle fashioned into a weapon.
Silveria was finally stopped after he killed 24-year-old Michael Andrew Clites in Eugene, Oregon. A Eugene detective found an eyewitness who identified Sidetrack, aka Silveria, as the man who last saw Clites alive. He soon became one of America's most wanted men.
The Boxcar Murderer was arrested at a railyard near Sacramento
On March 2, 1996, the cops got a tipoff that Silveria was at a large railroad yard in Roseville, just north of Sacramento, California. Placer County deputies moved in and made an arrest without incident.
Watch the Latest on our YouTube Channel
Silveria was taken back to Oregon, where he confessed to the murders of Clites and 39-year-old William Pettit. He also pleaded guilty to a murder in Kansas and another in Florida.
He was only charged with these four murders, and he avoided the death penalty by pleading guilty.
However, Silveria confessed to many more murders, and the cops suspect he may have killed between ten and 30. These killings occurred in Oregon, Utah, California, Arizona, Kansas, and Washington state and spanned from 1981 to 1995.
Robert Silveria confessed to murder of Michael Garfinkle
Silveria confessed to killing 20-year-old engineering student Michael Garfinkle in 1994. Garfinkle was unusual compared to the other victims because he was not homeless or down on his luck but was riding the rails for fun. Silveria reportedly killed him because he didn't "didn't belong" in his world.
The serial killer is thought to have had a violent and disturbing childhood. Ex-police officer and author of a book about Silveria, Bill Palmini, described an incident when a desperate Silvera attended a mental health facility in Vancouver, Wash., and was dismissed by an attendant who told him "everyone has problems" and to take a number and sit down.
According to Palmini, this incident so enraged Silveria that he would shout "take a number" over and over as he stabbed or beat his victims.
Silveria is currently serving two life sentences in federal prison.
The Boxcar Murderer airs Monday at 10/9c on Investigation Discovery.