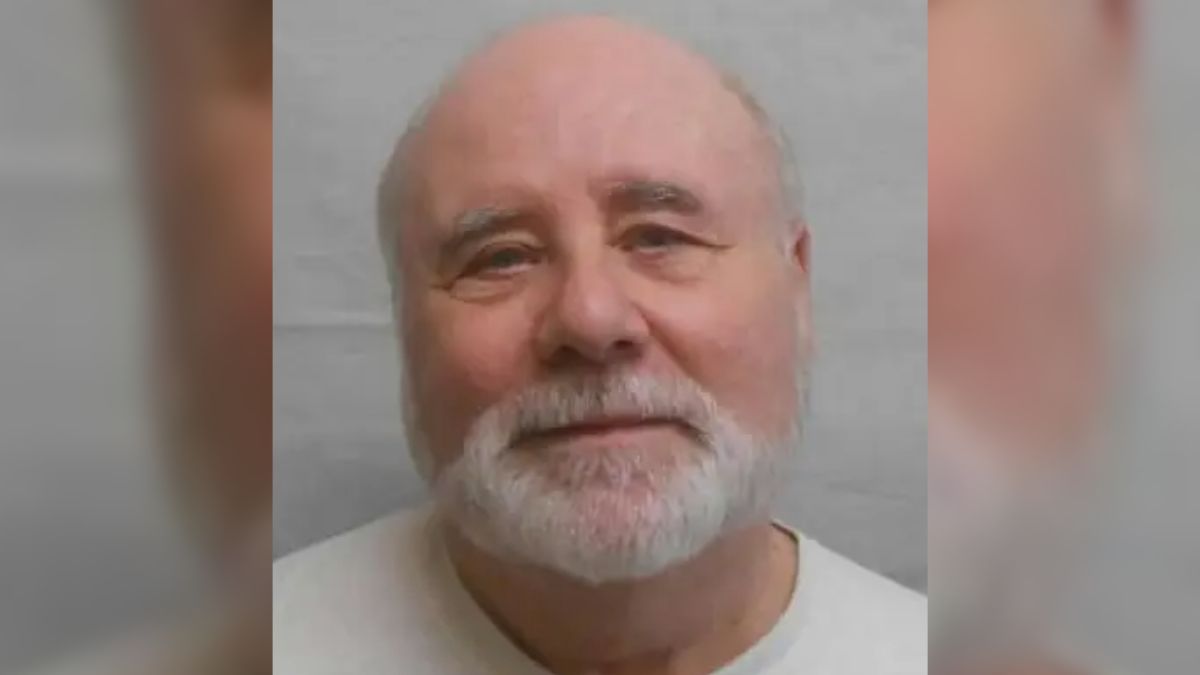 Very Scary People: "The Slave Master" features the case of serial killer John Edward Robinson, whom authorities believe is behind the killings of at least eight women in Missouri and Kansas.
After dropping out of college in 1964, Robinson moved to Kansas City, where he married Nancy Jo Lynch, and they had three children together.
His neighbors believed he was a nice, church-going family man, but what they didn't know was that he had a lengthy criminal record with multiple charges of embezzlement and fraud.
Robinson would later add murder to his long list of crimes.
On June 2, 2000, Robinson was arrested at his farm following allegations that he sexually assaulted a woman. He was also accused of stealing sex toys.
The incident led to a search of his property three days later, where authorities found the decomposing bodies of Suzette Trouten and Izabela Lewicka inside two barrels.
They found three more bodies, Beverly J. Bonner, Sheila Faith, and her daughter, Debbie, in a storage unit that Robinson had rented in Raymore, Missouri.
Watch the Latest on our YouTube Channel
How serial killer John Edward Robinson lured his victims
When Robinson found out about the internet, he began browsing BDSM chat rooms in search of women who were interested in being submissive and dominated during sex.
His name was "Slavemaster," and he portrayed himself as a wealthy man with a successful business.
Sheila, 45, reportedly messaged Robinson and told him about her 15-year-old daughter, who was in a wheelchair due to spina bifida. When he offered to pay for her medical expenses, they moved to Kansas City in 1994 and were never seen alive again.
That same year, Bonner, who was 49 years old, went missing after relatives stated that she resigned from her position as a prison librarian to work with a man they believed was Robinson.
Authorities said Bonner and Robinson met while he was serving time at the Western Missouri Corrections Center.
In 1999, Robinson met Lewicka, 21, a Polish immigrant. When he offered her a position at his business, she moved from Indiana to Kansas to start working.
Lewicka disappeared shortly after that.
That same year, Robinson met Trouten, a 28-year-old licensed practical nurse. When he offered to pay her to care for his father, she moved to Kansas—and disappeared.
An autopsy revealed that all five women died from blunt force trauma.
Where is John Edward Robinson now?
Robinson was initially convicted of murdering Trouten, Lewicka, Bonner, Sheila, and Debbie, including Lisa Stasi, who went missing from Overland Park, Kansas, on January 9, 1985.
After leaving her marriage, Stasi began living in a refuge for battered women, where she met Robinson. Authorities said Robinson lured her into a trap when he told her he was helping single mothers.
The circumstances leading up to her disappearance are unknown, and she has yet to be found.
Robinson's convictions were later vacated—all but the murder conviction of Trouten.
He is on death row at El Dorado Correctional Facility in Butler County, Kansas.
Very Scary People: "The Slave Master" premieres Sunday, April 23 at 9/8c on Investigation Discovery.