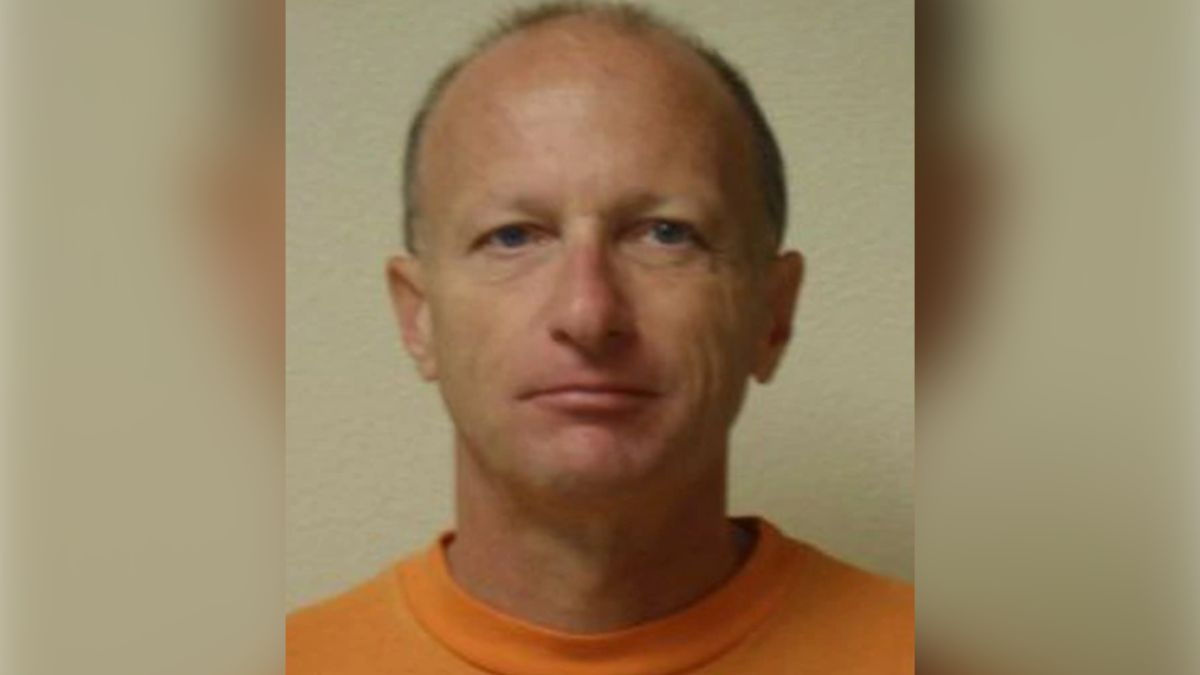 Scott Falater was dubbed the "Sleepwalking Killer" when he used somnambulism, a sleep disorder, as a defense for brutally murdering his wife, Yarmila, of 20 years.
It all began when Scott and Yarmila, who were raised Catholic, met in high school. They started dating shortly after and continued their relationship in college.
Scott went to the Illinois Institute of Technology, while Yarmila attended North Central College.
In 1976, during their senior year of college, they got married and later had two children—Michael and Megan.
After completing their undergraduate studies, they pursued master's degrees.
Yarmila became a preschool teacher, and Scott worked as an electrical engineer and product manager at Motorola.
Where did Scott Falater live?
Scott and Yarmila bought a two-story house in Phoenix, Arizona, where they would often have pool parties and barbeques.
Watch the Latest on our YouTube Channel
They ultimately left the Catholic Church and converted to The Church of Jesus Christ of Latter-day Saints, where they offered family and individual counseling.
Scott also taught a Mormon religious education class.
There were no red flags in their marriage, which Scott referred to as "happy, mutually faithful, and loving with no history of money problems or abuse."
No one, including neighbors and close friends, would have thought their marriage would end in tragedy, but it did.
On the night of Jan. 16, 1997, a neighbor called 911 and reported seeing Scott in the backyard of his home, drowning his wife in their swimming pool.
Maricopa County police officers swarmed the house and found Yarmila floating in the couple's blood-filled pool.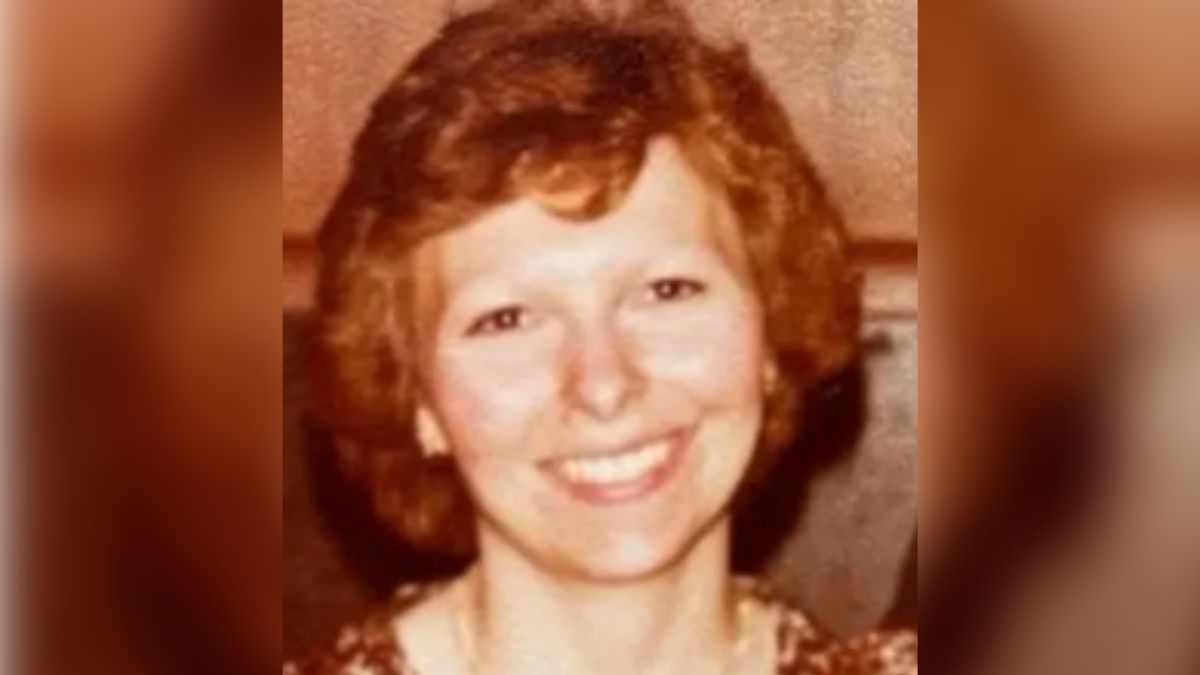 When they saw Scott moving about upstairs, they went inside the house, where they found him standing at the top of the stairs in his pajamas.
With their guns drawn, the officers yelled at Scott to keep his hands where they could see them and get on the floor.
He looked confused and asked the officers what was happening before he told them that his 41-year-old wife and teenage children were sleeping.
Officers transported Scott to the police station for questioning, and it was there that they pointed out that he had blood on his neck.
Scott said he murdered his wife while he was sleeping
When detectives told Scott that his wife was dead and that a neighbor saw him kill her, they said he looked "stunned."
"I've been married all my adult life," Scott told detectives through tears. "She didn't deserve to die. She was a good wife. She was a great mother."
An autopsy showed that Yarmila was stabbed 44 times with a hunting knife that Scott reportedly retrieved from his garage before he drowned her in the pool.
Scott didn't deny killing his wife. He told the detectives that he had no memory of it but had an explanation.
He said he was sleepwalking when it happened, and it was a disorder he struggled with throughout his entire life.
On the night of the murder, Scott told detectives that he remembered having dinner with his wife when she mentioned the pool filter wasn't working properly.
After preparing a lesson plan for his class, he worked on the filter, but it wasn't long before he went back inside the house. By then, Scott said Yarmila had fallen asleep on the couch.
He kissed her goodnight, then went to his upstairs bedroom and went to sleep. The next thing he said he remembered was standing on the stairs and being yelled at by cops.
Despite his claim, Scott was arrested and charged with first-degree murder.
The neighbor who testified at Scott Falater's trial
During the month-long trial in May 1999, Scott's neighbor testified that when he heard a woman screaming "please, please don't," he looked over a wall and into Scott's backyard and saw Yarmila on the ground.
The neighbor added that Scott walked outside and stared at her before he put on gloves and dragged her to the pool, where he drowned her.
Scott also took the stand and stated that he would have never intentionally killed his wife, whom he referred to as his soulmate. He said the murder occurred during a 40- to 45-minute sleepwalking episode.
A sleep disorders expert at the University of Arizona testified that although violence during sleep is rare, it does occur.
There have been cases where people have harmed their children or others when they thought they were being attacked.
The expert added that the person wasn't asleep. Their mind is in some sort of state where they're no longer in control, and they can't remember what they did during that time.
Prosecutors stated that there were signs that Scott was aware of his actions: he put on gloves before the killing, he cleaned a cut on his hand, and he changed his clothes.
He also hid his clothes and the murder weapon inside the family van.
In June 1999, a Maricopa County jury deliberated for eight hours before finding Scott guilty of murdering his wife.
A judge later sentenced him to life in prison without the possibility of parole.
Who is Scott Falater's son Michael Falater?
Although Scott is behind bars, his son said in an interview that he wants their father-son relationship to continue.
Michael, who was 12 when his mother was killed, described Scott as a great father who was hardworking, and he said his mother was always there for him when he arrived home from school.
He went on to say that he grew up in a loving home, and there wasn't a time when he saw his parents arguing or yelling at each other.
Throughout the years, Michael said he often thought of his mother and wondered what life would have been like if she were alive. He said, "I wonder what she could be doing with my kids now."
Michael is now married with four children.
According to his Linkedin, Michael graduated from Brigham Young University with a bachelor's degree in urban, rural, and environmental planning.
Michael went on to earn his law degree from the University of Utah, S.J. Quinney College of Law in 2011.
He is now practicing law in Las Vegas, Nevada, working at a litigation firm called Hutchison & Steffen.
Where is Scott Falater's daughter Megan Falater?
Megan is Scott and Yarmila's oldest child, and she was around 15 years old when her father killed her mother. Afterward, cameras followed as she and her brother visited their father in prison for the first time.
In 2020, the television program 20/20 on ABC News revisited Scott's case and wanted to recapture Megan and Michael visiting their father in prison as adults, but she refused to participate.
Megan has kept a low profile; therefore, information about her whereabouts and how her life turned out is unknown.
Where is Scott Falater now?
In a jailhouse interview in 2020, more than 20 years after the murder, Scott still claims that he was sleepwalking when he murdered his wife and has no memory of it.
Although it may not be believable to some, Scott said it's the truth. When asked if he believes his wife has forgiven him for what he's done, he said, "I think about what she had to go through that night."
"The pain and terror she had to feel. I can't even fathom. But I believe she would be willing to be more understanding and forgiving of me than I feel right now about myself."
Scott remains behind bars.
Prison records show he is serving his time at the Arizona State Prison Complex – Yuma in San Luis.