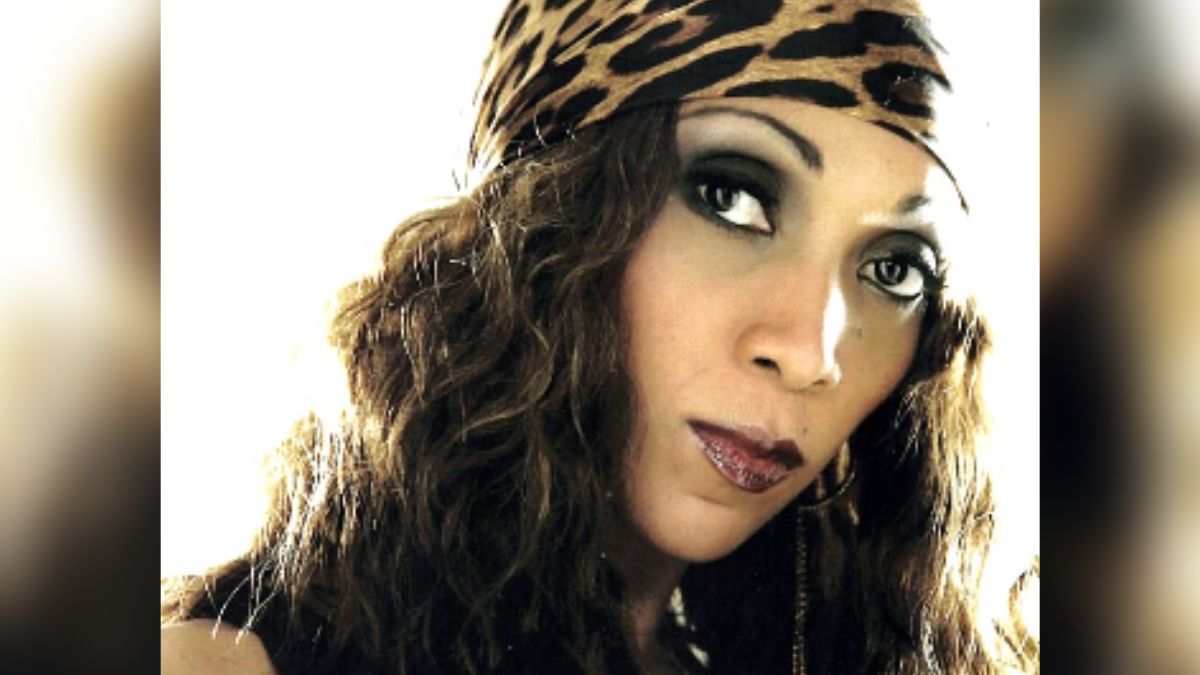 Samira Frasch was a former French model from Madagascar in east Africa, who was 38 years old when she was murdered by her estranged husband, Adam Frasch, at their home in Golden Eagle, a luxury neighborhood in Tallahassee, Florida.
Adam, who was a successful podiatrist, and Samira began dating after meeting each other at a nightclub.
In 2006. The couple was seemingly happy, and according to one of her friends, Adam would "shower her with gifts and love and flowers."
They later got married in Las Vegas and moved to Florida with their two daughters.
Samira was Adam's third wife, and she didn't work throughout their marriage and became financially dependent on him.
In September 2013, Samira filed for divorce, and Adam moved into his Gulf Coast house in Panama City Beach. She then was granted temporary custody of their two daughters and temporary possession of their Golden Eagle home.
They both claimed that they were mentally and physically abusive toward one another during their marriage. But before the divorce was finalized, Samira was found dead at the bottom of her backyard pool.
Watch the Latest on our YouTube Channel
Samira Frasch: Former model was found dead in backyard pool
On the morning of Feb. 22, 2014, a maintenance worker, Gerald Gardner, and his teenage son returned to Samira's home to complete a pressure washing job that he started the previous day.
She was supposed to pick them up that morning, but she didn't show up. When Gardner called her, he didn't get an answer. That's when he and his son went to her house and knocked on the door.
No one answered, so they went to the back of the house and noticed her flip-flops were in the pool as well as her leopard robe.
Gardner said when he looked to his left, "there she was. She was lying in the pool."
Gardner called 911, and the dispatcher asked if Samira was still alive. He replied, "No, ma'am. She's dead. She's completely gone."
When deputies arrived at the scene, they noticed blood on Samira's hands and at the edge of the pool.
They also realized that Samira's two children were missing, and they, therefore, sent out an Amber alert.
When a neighbor reported seeing Adam leave with the children early that morning in his black GMC Yukon, deputies went to his home.
Adam Frasch: Podiatrist arrested in front of his children
At around 4 p.m. that same day, deputies arrested Adam at his home on Nancee Drive, while he was loading his SUV with his two daughters inside.
When deputies searched Adam's vehicle, they found $5,000 in cash and several passports, one of which was for one of his daughters.
Adam's daughters were turned over to the Department of Children and Families after he was booked into the Bay County Jail, where he was held without bond on child custody interference charges.
The then-46-year-old was also wanted for questioning in his wife's death. During the hours-long interrogation, he told detectives that he had nothing to do with her death.
He stated that he and Samira tried to reconcile their marriage. The day before she was killed, he said they spent time together and traveled to Thomasville and Panama City.
When they returned to Tallahassee late at night, he said she drank two bottles of champagne while he was asleep, although there was no alcohol found in her system.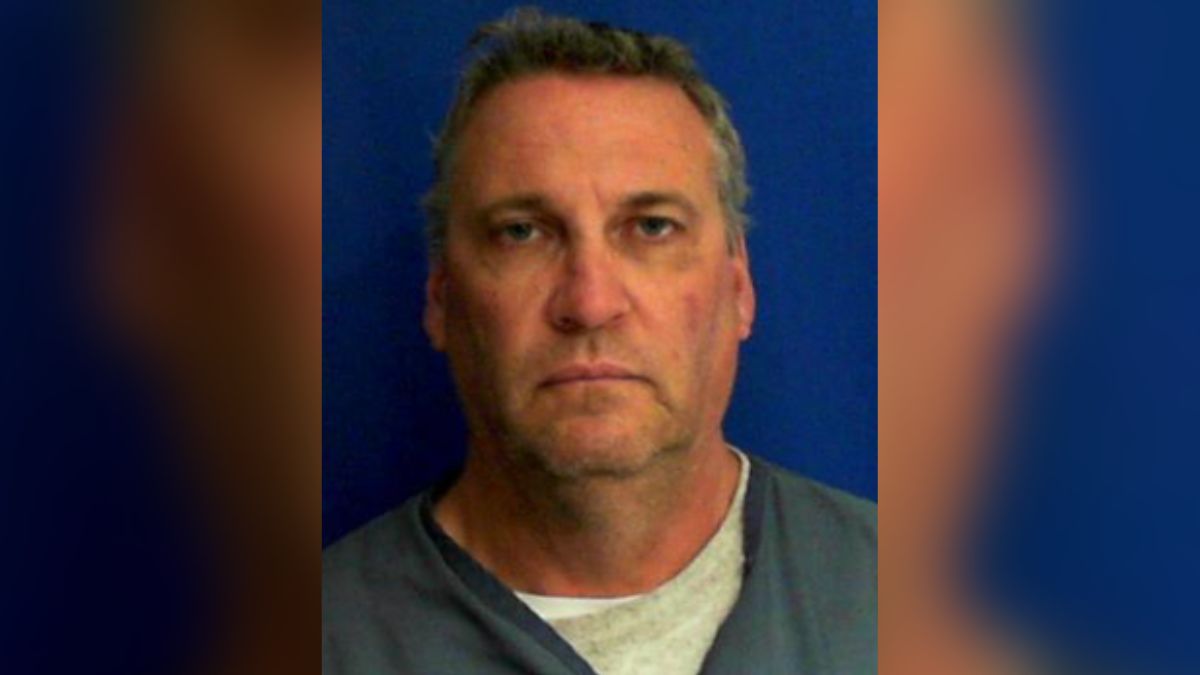 Adam said his wife woke him up and started an argument with him after finding something she didn't like on his laptop.
Early that morning, he claimed that he left the house with their daughters because she asked him to take them so that she could rest.
Adam then left a series of voicemails to his wife when he was unable to get in contact with her. He said, "I'm starting to worry about you, baby. Please call me back."
"Trying to get a hold of you… starting to worry about you… I love you."
Prosecutors asserted that cell phone records showed that Adam left one of those voicemails after his friend had already informed him that Samira had died.
Adam also told the detectives that Samira, who didn't know how to swim, must have accidentally slipped and fallen in the pool while chasing after her small dog.
Autopsy revealed that Samira Frasch was murdered
On Nov. 7, 2014, Adam was charged with first-degree murder. The medical examiner determined that her death was a homicide, not an accident as Adam suggested.
An autopsy revealed that Samira had bruises on her face and head. There was also a skull fracture on the left side of her head.
Samira's cause of death was "trauma, compounded by drowning," according to the medical examiner.
Forensic experts with the Florida Department of Law Enforcement also uncovered Samira's DNA on the head of a golf club, which was found in her master bedroom.
Prosecutor Anthony Geraldi said, "She was hit in the head with some object—a fist, a golf club—we don't know. Fell and cracked her head on some hard, flat surface, possibly the pool deck, and then, while she was still alive and suffering from a massive head injury, she was put into the pool to drown."
DNA was also found on her robe, but they were unable to identify that person. But it was Adam's DNA that was found under her fingernails.
Investigators believe that Adam killed his wife because she saw a sex tape he had made with his girlfriend. He thought Samira was going to use against him during the divorce proceedings.
Samira's friend said, "I believe that Adam Frasch killed Samira because that day, when she received that DVD, she was so disappointed, hurt, and enraged, and I tried to calm her down that night and said, 'Samira, you've got to keep calm.'"
"'You cannot get upset with him because he's going to become dangerous, because he's going to feel like he's cornered.'"
Inmate revealed that Adam Frasch confessed to killing Samira Frasch
When Adam was transferred to the Leon County Jail, his cellmate of six or seven months stated that it was there that he admitted to hitting his wife, but he said he didn't mean to kill her.
He said Adam confessed that when she fell and hit her head, he "got scared," threw her in the pool, "and ran" to Panama City. He was going to flee on his boat, but he realized it was still being repaired.
"I imagine he did it out of instinct, but probably to cover up the fact. I guess when you do commit a crime like that, you wanna cover your tracks," said the inmate.
Prosecutors said Samira's murder came after weeks of arguing, infidelity accusations, and threats he made to kill her.
"The tables had turned in her favor. I think that was very frustrating to Mr. Frasch," said Prosecutor Georgia Cappleman.
"I think he acted out in anger, and I think once he inflicted the damage to her head, he felt he had no way out and had to finish the job and make it look like an accident."
Where is Adam Frasch today?
In January 2017, the jury deliberated for 90 minutes before finding Adam guilty of murdering his wife.
He was sentenced to life in prison.
In September 2019, he appealed his murder conviction, but the court denied it.
Adam still maintains his innocence.
He is serving his sentence at the Blackwater River Correctional Facility in Milton, Florida.