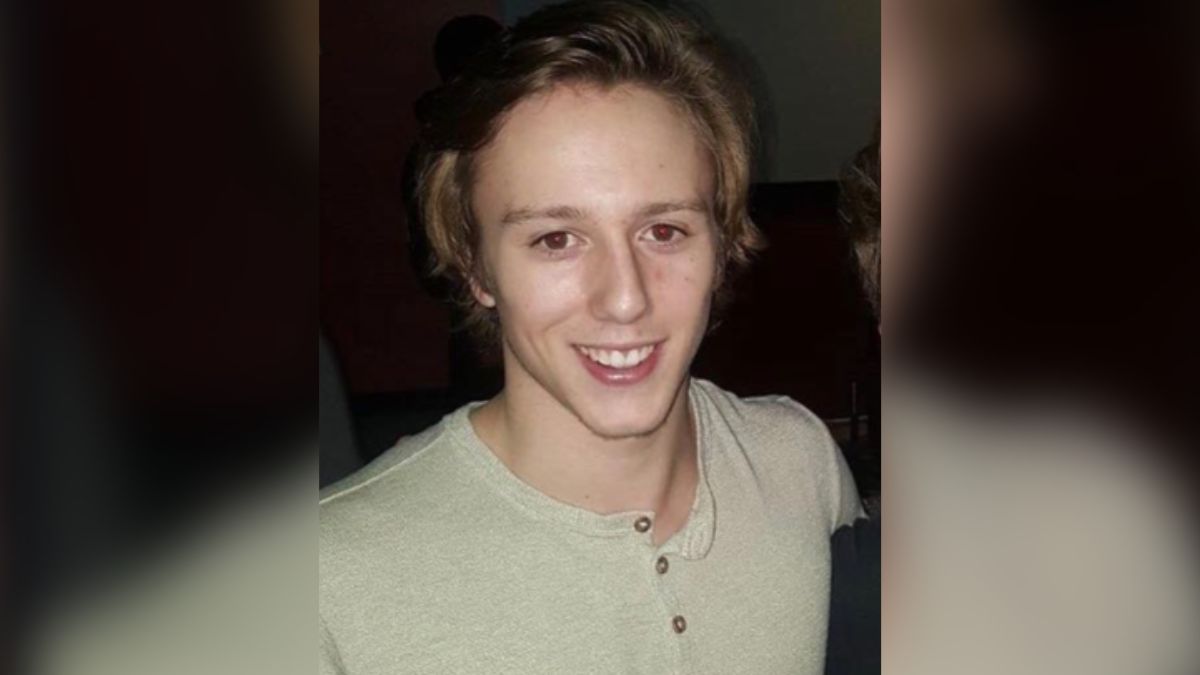 Ryan Shtuka was a Canadian man who went missing at the age of 20 after leaving a house party in a resort community during the winter of 2018.
At the time of his disappearance, he was still trying to figure out what he wanted to do with his life. After working in construction, he knew that wasn't something he wanted as far as his career was concerned.
He went to college for a year but decided that wasn't for him either. Then he finally sat down with his mother, Heather, and his father, Scott, and said he wanted to do something that he would enjoy, which was snowboarding.
In December 2017, Ryan packed his belongings and moved from Beaumont, Alberta, to Sun Peaks, British Columbia, with his friends, which was a small town with a population of 600 people at the time.
While there, he started working as a lift operator at a ski resort, where he would often snowboard before his shift started.
His plan was to save money before he returned home in April 2018, but two months after arriving in Sun Peaks, all forms of communication with Ryan had stopped.
Ryan Shtuka's friend James reported him missing
On Feb. 18, 2018, Heather was on her cell phone when she received a message from Ryan's childhood friend, James, but she was preoccupied, so she opted to check it a short while later.
Watch the Latest on our YouTube Channel
When she finally read the message, she learned that her son had been reported missing and that the police would more than likely make contact with her.
James went on to say that he and Ryan, along with a group of friends, went out the previous night. They went to several places before they walked to a house on Burfield Drive, about five minutes from their apartment, to attend a party.
By 1:30 a.m. James said he was ready to go back to the apartment, so he and his friends left the party. As they got closer to their apartment, they realized that Ryan wasn't with them.
Later that morning, as James was getting ready to go to work, he noticed Ryan wasn't home. He reportedly thought that he had spent the night with someone.
When he and his roommates returned home from work, Ryan still wasn't there. James began to worry when he realized that Ryan didn't go to work.
He was supposed to start his shift at 11 a.m., and he would always arrive early to snowboard.
James called Ryan's phone several times, but he didn't answer. Then he called local hospitals and posted about his disappearance on a Facebook group before he called the police and reported Ryan missing.
Ryan Shtuka's disappearance was featured on Crime Junkie podcast
News about Ryan's disappearance spread quickly and eventually made its way to Ashley Flowers' Crime Junkie podcast.
In a nearly 45-minute episode, she revealed that when Ryan's father spoke with the police on the phone, they told him that they were currently searching nearby areas with K9 dogs.
They said if they could not locate Ryan within the next hour, they would form a search and rescue team.
Heather and Scott immediately took action. They jumped in their car and drove nine hours to Sun Peaks.
When they arrived at 6 a.m. on Feb. 18, it was snowing, and the ground was covered in more than eight inches of snow, which made the search for Ryan challenging.
The investigation continued later in the morning. Heather said police used "drones, snowmobiles, helicopters, 60 volunteers, and dogs to try to focus on the area where he was supposed to be and the area where he would have ended up."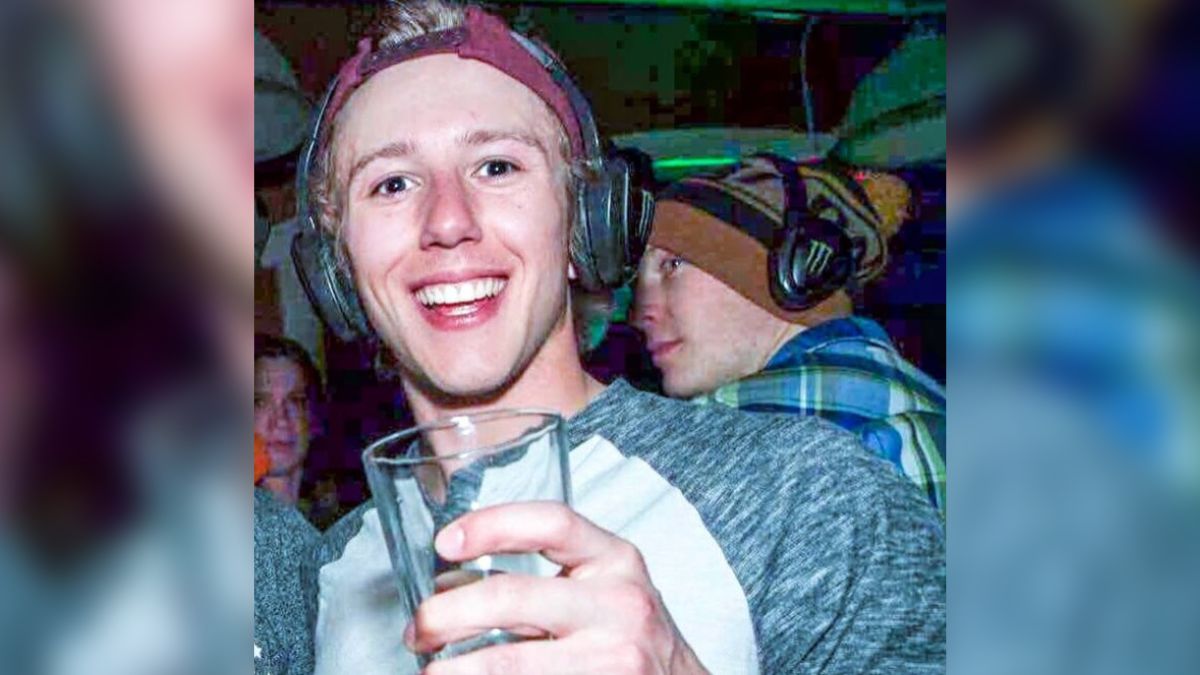 Heather and Scott were informed by the police that they spoke with the people who attended the house party, and they were told that they saw Ryan at the party, but they didn't see him leave.
But when K9 dogs searched the house, they did not pick up his scent.
Other than word of mouth, the police said there is no physical evidence that Ryan was at the house party. There is, however, proof that he was at a disco party earlier that night because someone had taken a photo of him.
Police also checked out surveillance cameras near the area where Ryan was last seen, but they were all inactive at the time.
Authorities turned to the public for help in finding Ryan Shtuka
Although police suspended the search later that night, it didn't stop Ryan's family from continuing the search.
Heather said they were hoping that they would "find something outside of what has already been searched, which will engage the search and rescue team to come back."
Law enforcement officers later asked Sun Peaks residents to contact them if they saw Ryan on the day he disappeared. They also asked that they search their properties and surveillance footage to see if there were any sightings of Ryan.
One person came forward and said there was a man on Fairways Drive who matched Ryan's description, but that tip was a dead end.
It was later reported that one of Ryan's roommates received a text message that said he left the party between 1:30 and 1:40 a.m. and didn't immediately head home.
They believe he went to a pizza place before it closed at 2 a.m.
Authorities said the last time his phone pinged was at 3 a.m., but information about where it pinged is unknown.
No leads in Ryan Shtuka's disappearance
Authorities told Ryan's parents that if Ryan left the party on foot, he might have run into trouble, and the chances of finding him were slim, considering the weather.
They didn't rule out foul play from the beginning because Ryan didn't show any signs that he was going to leave and not return.
He had paid his rent, car, and phone bills.
Also, he didn't have a history of substance abuse or mental disabilities.
Some believe that since there were said to be drugs at the party, Ryan may have overdosed, and partygoers covered it up by discarding his body in a nearby wooded area.
Police officials searched the forest and found no evidence that Ryan was there, but some Reddit users believe that wildlife animals may have gotten to his body before the police did.
Ryan Shtukaupdate update: Relatives increased reward money
As of 2023, Ryan is still missing, and no one has come forward with information regarding the circumstances that led up to his disappearance.
What the police know is that he went out with his friends and was never seen or heard from again. His family is still searching for him and keeping his memory alive.
Heather said, "Ryan is always the first thing I think about when I wake up and the last thing I think about before I go to bed, but when I'm there on the 17th, it just becomes so real that he's not here and most likely is not coming back to us."
At the time of his disappearance, Ryan was six-feet-tall and weighed 160 pounds, and he had blonde hair and brown eyes.
Initially, Ryan's relatives were offering a $5,000 reward for information that will lead to his whereabouts.
They are now offering a $15,000 reward.
Anyone with information regarding Shtuka's disappearance is encouraged to contact the Kamloops RCMP at (250) 314-1800.