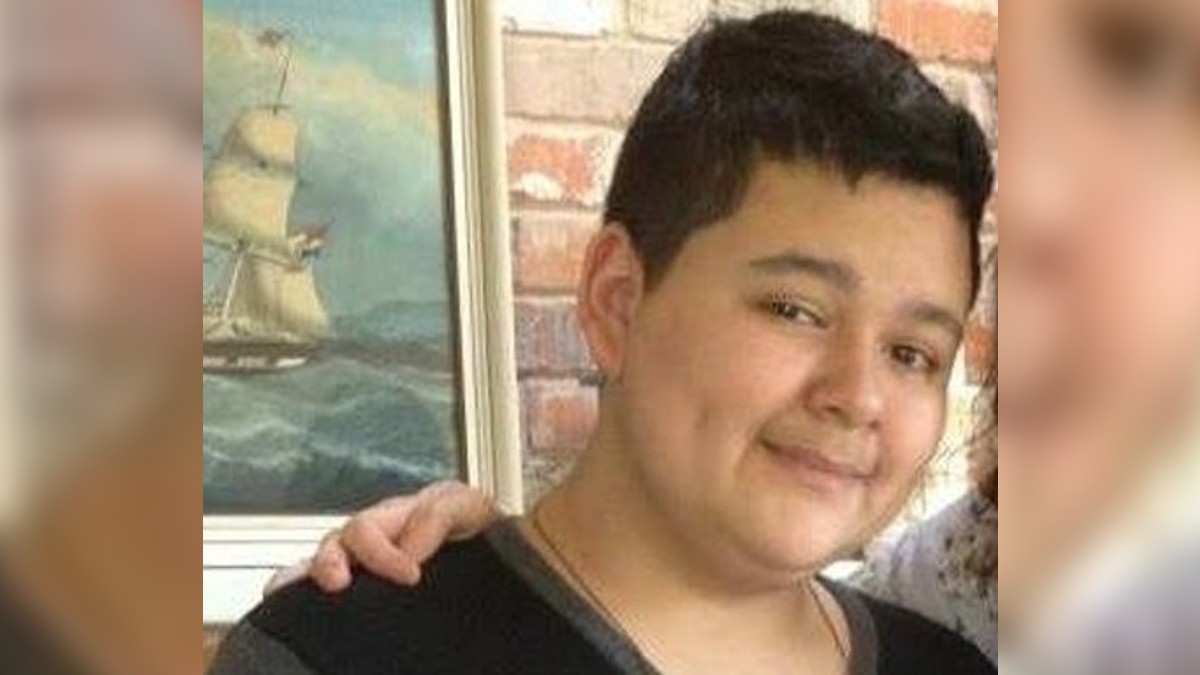 Rudolph "Rudy" Farias from Houston, Texas, had been reported missing for nearly a decade before the authorities announced he'd been found last week. However, the family's neighbors have come forward, claiming Rudy was never missing.
In the meantime, Farias's mother said her neighbors are mistaking her son for someone else.
Farias was 17 years old when he was reported missing on March 16, 2015, after he vanished while walking his two dogs. The two dogs were located, but there was no sign of Farias until now.
On Saturday, the Texas Center for the Missing tweeted, "After 8 long years, Rudy has been located safe. Please continue to keep his family in your prayers as Rudy recovers in the hospital."
The Houston Police Department confirmed the news on Monday, July 3, stating that Farias had been discovered outside a church on 76th Street.
The now 25-year-old Farias reportedly refused an ambulance but was placed in the care of his family before they took him to a hospital. His family are reportedly delighted that he's been found, having feared for many years that he'd been abducted and trafficked.
Rudolph 'Rudy' Farias 'has never been missing' says neighbor
However, Kisha Ross, a neighbor living on the same northeast Houston street as the Farias family, claimed, "That boy has never been missing," and said, "He used to come in my garage, chill with my cousin, son, and daughter."
Watch the Latest on our YouTube Channel
And Ross' cousin, Broderick Conley, said they would regularly hang out together.
Another neighbor anonymously told ABC News they were "just shocked" to hear that he had been missing. They said they would often see Farias.
Farias's mother had previously said that Rudy suffered from PTSD following the death of his brother in a motorcycle accident in 2011. Their neighbors told reporters that the boy they knew as Rudy would regularly speak about his brother's death.
Rudolph Farias mom says neighbors confused nephew with her son
Farias's mother has explained the confusion by claiming the neighbors were confusing Farias with her nephew, who has spent time living with her.
The Houston police said they intended to speak with Farias and his family on Wednesday (July 5) to determine where he's been for the last eight years.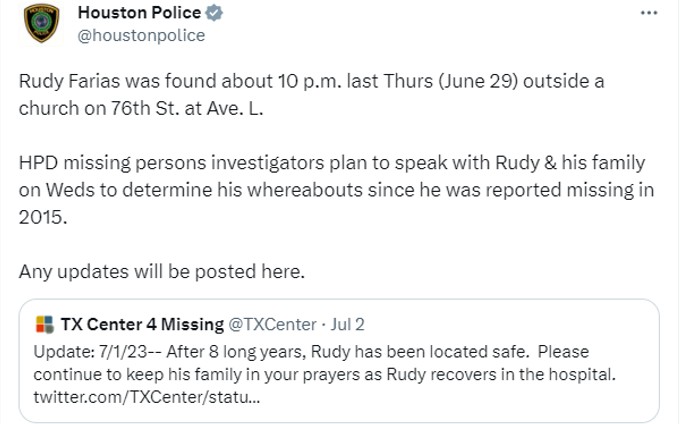 Rudy Farias: Missing man needs time to 'overcome his trauma'
Farias's family released a public statement over the weekend thanking the media and the public for all their support. They said a "good Samaritan" had found Farias in an unresponsive state and had dialed 911.
They said Farias needed time to "overcome his trauma" but was receiving the care he needed. The family also stated they had no additional information about what had happened to him over the last eight years, but they assured everyone they would share details in the future. In the meantime, they have requested privacy.