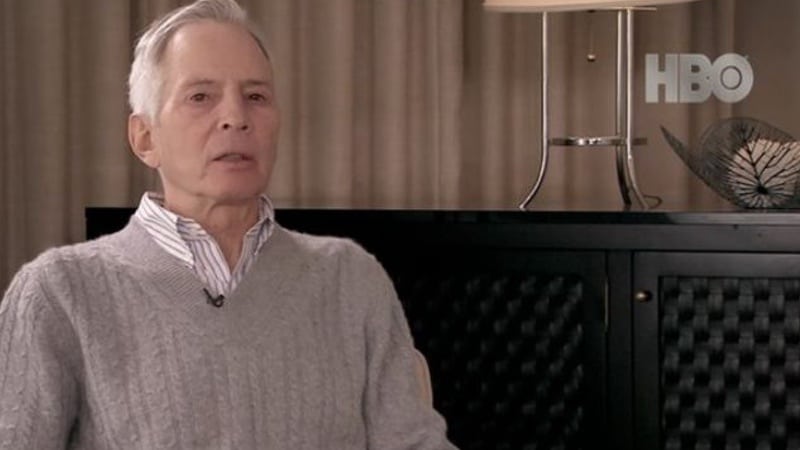 Kathie Durst went missing in 1982 but it was eighteen years before another murder leads detectives to look more closely at her millionaire husband, Robert Durst. Investigation Discovery is airing a two-part Murder Mystery special on this fascinating case.
Kathleen McCormack was born in 1952 and met Robert Durst in 1971. He was nine years her senior, and had recently opened a health food store in Vermont.
However, the couple soon moved to New York City, after Durst's father put pressure on him to come and work for the large real estate business the family owned.
The pair were married in 1973, but within a decade their marriage was on the rocks.
By the time Durst disappeared on January 31, 1982, the couple were living in separate apartments and Durst had been seeing another woman for several years.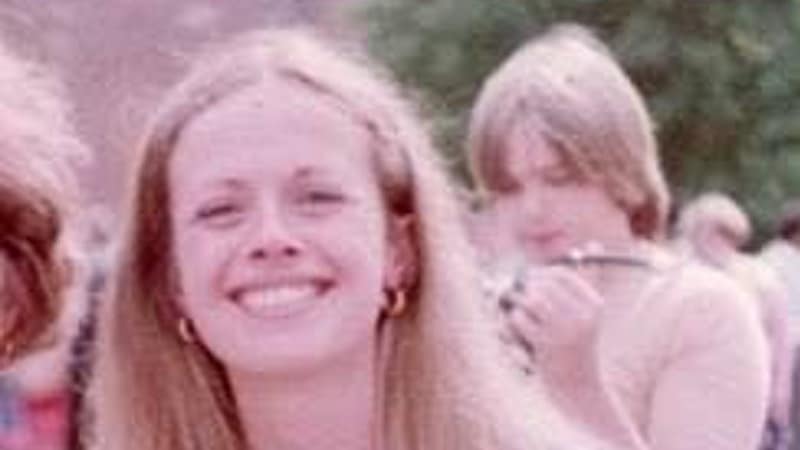 Just prior to Kathie going missing she'd also told a friend that Durst beat her, and she'd received some treatment at a hospital in the Bronx. She'd also requested a large divorce settlement and her husband had recently cut off all her funds.
On the night of her disappearance Kathie visited a friend's house in Connecticut for a dinner party. Later in the evening she received a call from Durst and left for South Salem, New York.
Watch the Latest on our YouTube Channel
That was the last time she was seen alive by anyone other than Durst.
Kathie was supposed to meet another friend in a bar in Manhattan and when she did not show up, the friend called the police multiple times over the course of several days.
Several days later, Durst also reported her missing and told police a somewhat complicated story. Saying they met and argued but that she left to board a train for New York City and that he'd spoken to her later that night.
He also said that on February 4 the medical school that Kathie was attending called him and said that she'd phoned in sick on February 1. It was at this point he'd decided to call the police.
However, despite their suspicions and years of searching, Kathie's body has never been found. Her family continue to seek justice for her loss.
Durst officially divorced Kathie in 2000, when he cited spousal abandonment as the reason.
Murder of Susan Berman
The next twist in the tale came on December 24, 2000, when Durst's good friend Susan Berman was found dead in her Californian home. The crime writer had been shot execution-style. What interested detectives most was that Berman had acted as an alibi for Durst during the investigation into Kathie's disappearance.
She'd received large sums of cash from Durst, included $25,000 that was wired across shortly before her death.
In a 2005 statement to investigators, Durst said that Berman had called him just before her murder to say that police interested in talking about Kathie's disappearance again.
Killing and dismemberment of Morris Black
Another incident involving Robert Durst was that of the murder and dismemberment of Morris Black. Black was Durst's neighbor and the senior's body parts had been found floating in Galveston Bay.
On October 9, 2005, police arrested Durst but he was released the next day on bail. He later missed a court hearing and a warrant was issued for his arrest.
Robert was arrested again on November 30, having tried to shoplift various minor items from a store. He had plenty of cash on him and in his car police found $37,000.
Disturbingly they also found two guns, Black's driving license, marijuana and the address of friend of his ex-wife. Gilberte Najamy had been good friends with Kathie and had hounded Durst about her disappearance for years.
In addition to his erratic behavior at the store, he also stalked his brother Douglas, whom he is said to have resented due to him taking over the family business.
Durst was finally brought to trial for the murder of Morris Black in 2003. He told the court that he'd killed the elderly man in self-defense.
His story was that the pair often argued, with Black being somewhat cranky. At some point Black got hold of Durst's target pistol and threatened him. The pair then struggled and Black ended up getting shot in the face.
After this, Durst used a knife, two saws and an axe to cut up Black's body and then dumped it in the bay.
Detectives never found Black's head and this meant it was very hard for the prosecution to question Durst's version of events. The jury eventually acquitted him of murder and instead he made a plea-bargain.
Durst admitted to two counts of jumping bail and one count of interfering with evidence. He was sentenced to five years in prison; with two for time served he was released on parole in 2005.
However, trouble continued to follow Durst and just a few months later he was deemed to have broken the conditions of his parole but visiting a local mall near his old address. There he'd bumped into the judge who'd presided over his trial and this incident let to him being reincarnated until March 2006.
Fast-forward to March 2015 and a Californian judge finally signed an arrest warrant for Durst regarding the first-degree murder of Berman.
The warrant was due to Durst's appearance on HBO documentary series The Jinx, about all the mysterious deaths that have followed him throughout his life. During the filming a wireless mike picked up audio of Durst saying:
You're caught. You're right, of course. But you can't imagine. Arrest him. I don't know what's in the house. Oh, I want this. What a disaster. He was right. I was wrong. And the burping. I'm having difficulty with the question. What the hell did I do? Killed them all, of course.
He was arrested in New Orleans, where he was staying in a local hotel under a false name.
Louisiana State Police charged him for being in possession of a firearm as a felon and for the possession of controlled substances. Charges that could, given his history, have see him sentenced to life.
Durst later pled guilty to separate federal gun charges and was given 85 months in prison.
Due to failing health, court action for the murder of Berman was delayed until November 2018, when the 75-year-old pled not guilty. The case is ongoing.

Robert Durst: An ID Murder Mystery airs at 9:00 p.m. on Investigation Discovery and concludes on Tuesday at 9:00 p.m.