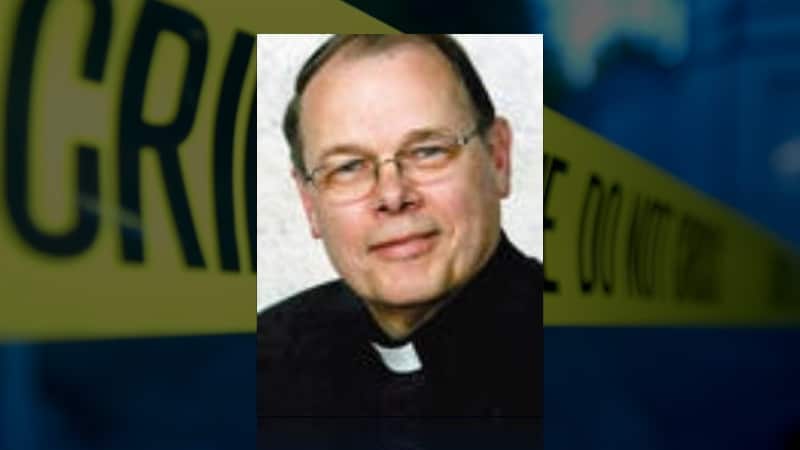 Rev. Edward Hinds was the pastor of St. Patrick's Church in New Jersey, that is until he was found stabbed to death in the rectory – Murder Calls investigates the case.
October, 2009, in Chatham, New Jersey, and Rev. Hinds failed to turn up for the morning mass. His congregation were alarmed and when the deacon searched the church rectory he found Rev. Hinds unconscious and bleeding on the floor. Police soon arrived and after CPR failed to revive the paster, they realised that the priest has been stabbed.
The investigation moved quickly and an examination of the priest's cellphone records revealed that he'd called 64-year-old church janitor Jose Feliciano. He'd been present when the body was discovered and police had witnessed him attempt a rather lack lustre CPR. They immediately thought his behaviour was unusual and put him under surveillance.
When police arrested Feliciano he confessed to the murder, explaining the pair were arguing when he'd grabbed a knife from the kitchen and attacked Rev. Hinds. He told investigators that the priest was going to fire him and that they argued over that, but prosecutors at his trial say that Rev. Hinds had discovered an old arrest warrant that was out against Feliciano for sexually touching a child.
At the trial it was revealed that the priest had been stabbed and slashed more than 32 times, with wounds to his head and torso.
Feliciano was found guilty of murder, felony murder and robbery and given a life sentence with no chance of parole. In 2016 the former janitor's appeal against his convictions was rejected.
Murder Calls – Unholy Ghost airs at 7:00 PM on Investigation Discovery.
Watch the Latest on our YouTube Channel