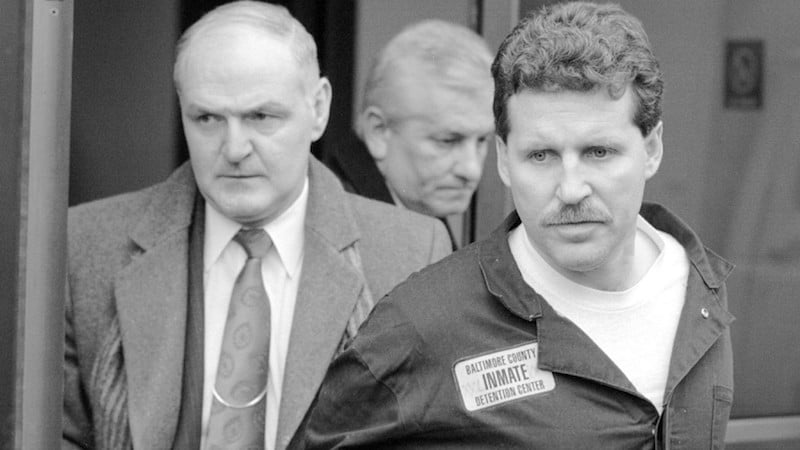 This week, Reasonable Doubt on Investigation Discovery turns to the 1995 first-degree murder conviction of James Kulbicki, a Baltimore police officer who killed his teenage pregnant mistress in order to keep their affair a secret.
The program's latest episode, Internal Affair, centers on the case in which 22-year-old convenience store clerk Gina Nueslein was killed execution-style by Kulbicki. Nueslein's body was discovered in a park shortly before she and the cop were supposed to be at a court hearing over child support.
Kulbicki was on his way to being released from prison after a Maryland appeals court granted him a new trial. The court had determined that Kulbicki's lawyers failed to properly challenge the bullet analysis that indicated the police officer committed the murder as unreliable.
But the U.S. Supreme Court, the highest court in the nation, reversed that decision in October 2015, ruling there wasn't enough research to sufficiently taint the forensics method.
Following the Supreme Court decision, Neuslein's sister, Jennifer Getz, expressed relief to The Baltimore Sun. She said that, thanks to the ruling, she and her family wouldn't have to see Kulbicki again in court.
"We just all have the same feeling — just relief of being spared the ordeal of having to relive Gina's death," Getz said. "Every time we have to come to court, it relives the murder and the gruesomeness of the whole crime."
Watch the Latest on our YouTube Channel
Reasonable Doubt airs Wednesdays at 10/9c on Investigation Discovery.