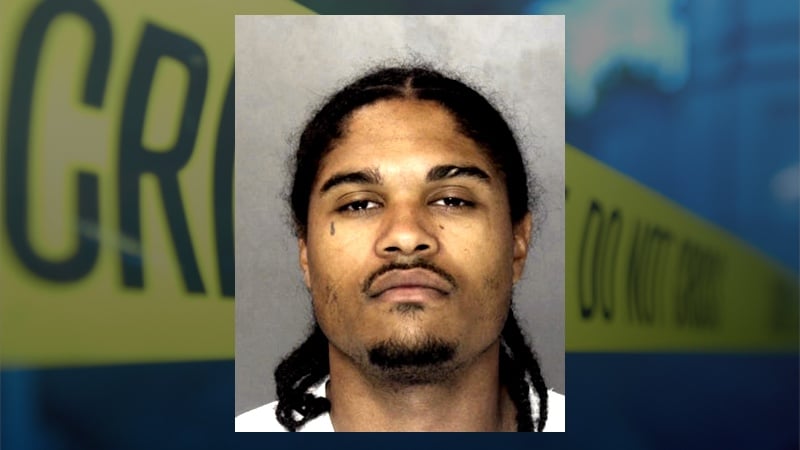 Rayton Braxton was murdered at his own community arts business over a debt he owed to Jerren Stuckey, Coroner Graham Hetrick recounts the case on The Coroner: I Speak for the Dead
Nov. 27, 2015, in Harrisburg, Pa., and Braxton was found dead in the local community center, he'd been shot seven times.
The autopsy revealed that he'd been shot once in the front and six times in the back, including once through the back of the head. Three of the wounds would have been fatal and forensics recovered .40 caliber shell casings and bullets from the crime scene.
No gun was found at the scene but CCTV footage from the local veterans home did show something of interest. A distinctive Volkswagen car was spotted driving down the street just before the shooting and soon after the murder, it was seen reversing up the same street with the lights switched off.
Police traced the car to the girlfriend of a man called Jerren Stuckey, both of whom were known to Braxton. A search of the car turned up a jacket with gunshot residue on it and Stuckey was soon arrested and charged with murder.
It turned out that Braxton owed Stuckey money and the presecution alleged he'd decided that he was going to kill him.
Braxton had set up a community orientated arts business, Braxton Halls, on the third floor of the Big Ugly Warehouse building and he'd been hoping to turn it into a safe haven for local kids. However, he'd struggled to make it work, even with evening parties designed to subsidize the daytime activities. This led to him owing money to Stuckey.
Watch the Latest on our YouTube Channel
In October 2016, 26-year-old Stuckey was found guilty of first-degree murder and sentenced to life in prison, with no possibility of parole. His parting shot was to curse at the Braxton's mother, even as she told the court "It feels like my heart has been torn out."
Jerrin appealed, but the verdict and sentence were affirmed by the Superior Court of Pennsylvania.
The Coroner: I Speak for the Dead – Wound Patterns airs at 9:00 p.m. on Investigation Discovery.