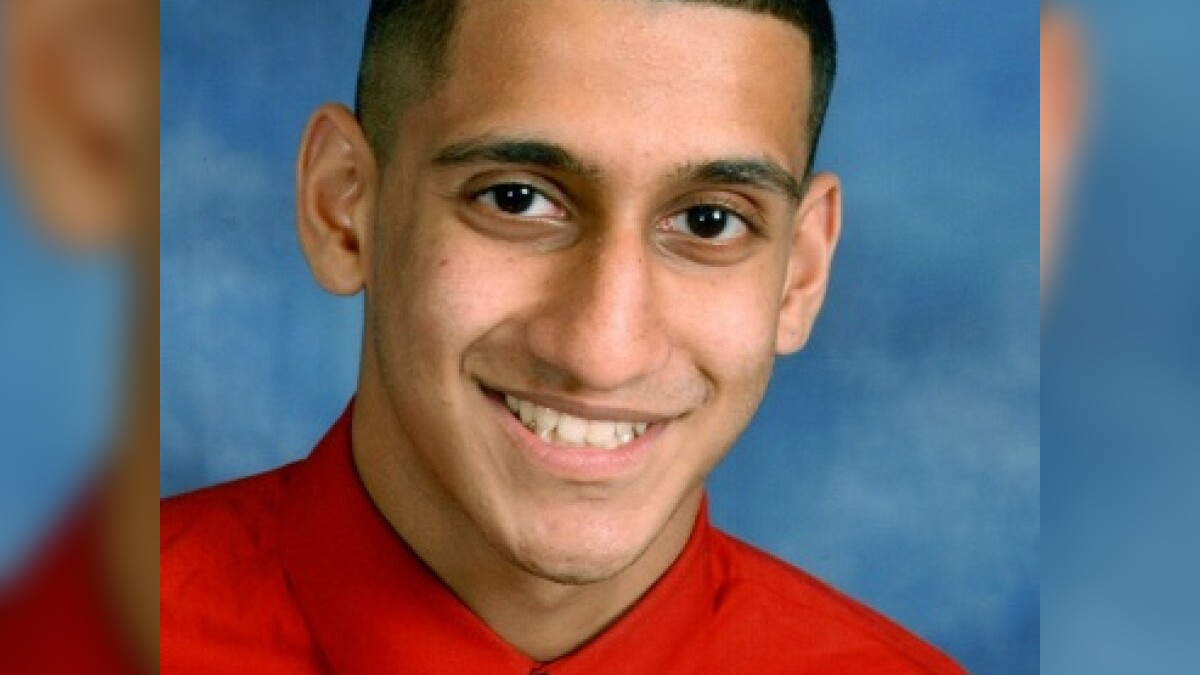 It's almost nine years since Pravin Varughese lost his life in mysterious and horrific circumstances in Carbondale, Illinois; however, his family is still fighting for justice.
Along the way, Pravin's family has endured two upsetting autopsies, a murder trial, and an overturned conviction.
In February 2014, 19-year-old Pravin was studying Criminal Justice at Southern Illinois University when he was mysteriously killed following a party. He had previously lived with his family in the Chicago suburb of Morton Grove, but he dreamed of joining the FBI, which led him to SIU.
Pravin attended an off-campus party on a wintry night on February 12 and promptly vanished. His remains were found in some secluded woods a few days later, on February 18.
Initially, the Carbondale cops ruled Pravin's death as a tragic accident. They determined that he had died in the woods from hypothermia, likely becoming lost and disorientated after consuming alcohol or drugs.
However, Pravin's family, led by his determined mother, Lovely Varughese, refused to accept this version of events and insisted he'd been murdered.
Lovely thought she'd found justice in 2018 when Gaege Bethune, another student at SIU, was convicted of the crime by a jury. Unfortunately, Lovely's hopes were then dashed when a judge through out the verdict.
Watch the Latest on our YouTube Channel
After being reported missing, Pravin's body lay in the woods for four days, subjected to icy temperatures. He had been wearing only jeans and a t-shirt. When he was finally discovered, an autopsy found no evidence of foul play, determining that he was killed by cold weather and substance abuse.
Pravin Varughese autopsy photo suggested murder
Pravin's family and friends refused to believe the results from the first autopsy. They argued that the young student was just not the type to wander drunkenly into woods on a cold night.
The family organized a second independent autopsy for April 2014, which determined that the student had suffered a blunt force trauma to the head.
Photographs from the autopsy showed Pravin sustained marks of bruising on his forehead, arm, and elsewhere on his body. There were dark marks on his forehead, which suggest he may have been struck in the head with a heavy object.
The police began to suspect they had a killer on the loose, and Gaege Bethune became suspect number one when he came forward, admitting to being the last person to see Pravin alive. He would even confess to hitting him.
Bethune claimed he offered Pravin a ride home after the party but that his passenger was drunk and aggressive. Bethune said he stopped his car near the woods, where the pair had a physical fight.
According to Bethune, he hit Pravin, who became angry and ran off into the woods, never to be seen again.
However, the cops later encountered a State Trooper who had stumbled upon Bethune on the night Pravin disappeared. The Trooper claimed they stopped to assist Bethune after coming across his vehicle by the side of the road with the hazard lights on.
Bethune allegedly told the Trooper that a Black man had attempted to rob him before escaping into the woods. The Trooper gave a brief search of the treeline but found nothing, so sent Bethune on his way and left the scene.
Gaege Bethune faced prison for murder of Pravin Varughese
The cops were understandably unimpressed with Bethune's differing stories, which led to him facing charges of first-degree and second-degree murder, involuntary manslaughter, and concealment of homicidal death. But in 2015, the prosecutor decided not to press charges.
Bethune was off the hook until 2018 when a special prosecutor's office took another look at the case and decided to take him to court.
Lovely Varughese would later state that she thought she'd finally found justice after "almost five years of this craziness" when Bethune finally admitted on the witness stand to hitting Pravin.
And it did seem like it was all over when a jury ruled Bethune guilty of murder and recommended he be jailed for 20 to 60 years.
However, just before Bethune was due to be sentenced, the judge shocked Pravin's family by announcing they were dismissing the charges, and Bethune was free to go. The judge declared there was an error in the syntax of the wording of the original indictment, which caused confusion for the jury.
Prosecutors announced they would rebuild the case from scratch; however, at the time of writing, Pravin's family is still awaiting justice. Special Prosecutor David Robinson agreed to drop the charges but said, "We have a lot of fish to fry in the meantime and there's no statute limitations on murder."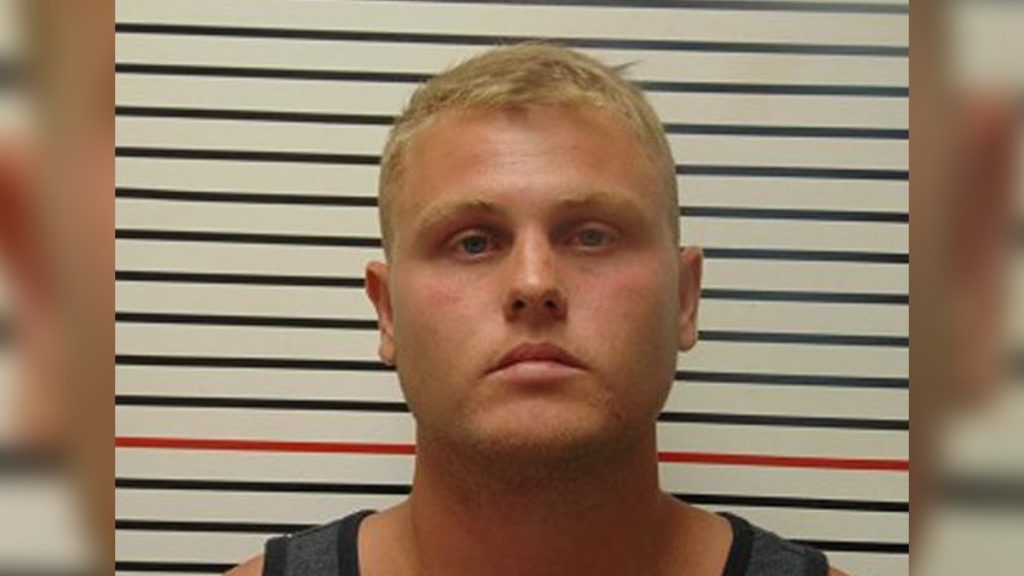 Pravin's mom, Lovely Varughese, has never given up fight for justice
Pravin's mom, Lovely Varughese, has never given up in her fight for justice for her son. After the result of the original autopsy, Lovely decided she needed "to raise hell" to get to the truth. She pushed hard to get a second autopsy and a special prosecutor onto the case.
Lovely also worked hard to dismiss reports that her son had drunkenly stumbled to his death. She paints Pravin as a good-natured, happy, and diligent student.
She said of Pravin, "He was the funniest person that you would want to see, always happy. He wanted people around him to be happy. If somebody is in a bad mood or something, you just have to talk to Pravin for a minute, and you are back in that mood."
During Bethune's trial, Lovely made the six-hour drive from Chicago to be present at each hearing. When Bethune was released, Lovely said she was puzzled by the decision.
She told the Chicago Tribune, "We saw this judge through the trial, how thorough he was, how strict he was with the prosecution. To hear this from him today was very surprising. We were very puzzled." However, she also insisted, "we will be back."
Every year, Lovely and Pravin's other relatives travel to the spot where her son's body was discovered for a memorial. Every February, they brave sub-zero temperatures to say a prayer on the site and hope for justice.
On the eighth anniversary of Pravin's death, Lovely told The Southern Illinoisian, "It's not a pleasant month [February] for me. Every single day of this month until this is all over I get this sharp pain in my chest that I sometimes I feel like I can't even breathe, but I know I have to go through this. So I just take a deep breath and I go."
Pravin Varughese's death remembered with scholarship award
Lovely and the rest of the family decided to honor Pravin and his wish to join the FBI by creating a scholarship in his name.
Scholarships are offered to local Shawnee Community College students who wish to study criminal justice.
The family hopes this initiative will stop the same thing from happening again.
There is no doubt that Lovely will continue to keep her son's death in the public eye and will not rest until she has justice. Pravin's case was previously examined on the Investigation Discovery channel show Who Killed My Son.