People Magazine Investigates is examining the pizza bomber case, which involved a bank robbery that caused the death of Brian Wells in Erie, Pennslyvania, in 2003.
Marjorie Diehl-Armstrong and Kenneth Barnes were eventually arrested for masterminding the plan to have pizza delivery man Wells rob an Erie bank.
On August 28, 2003, Diehl-Armstrong and Barnes ordered a pizza to be delivered to near their location, and when Wells turned up, they used a metal collar to attach an explosive device to his neck.
Wells entered the bank with a note stating he had a bomb and this was a robbery. He left with $8,702. The cops soon intercepted the pizzaman/bank robber, and Wells told them the bomb was on a timer.
The police called a bomb disposal unit, but the device exploded, killing 46-year-old Wells before they could arrive.
The authorities are still unclear if Wells was a willing participant in the plot or a hostage and a victim. US Attorney Mary Beth Buchanan claimed there was evidence he had been a part of the early plotting of the robbery, but he may have been coerced on the actual day of the heist.
Pizza bomber suspects Marjorie Diehl-Armstrong and Kenneth Barnes jailed for unrelated crimes
Barnes and Diehl-Armstrong were already in prison when the police caught up to them about the bank heist. Barnes was jailed for drug offenses, and Diehl-Armstrong had actually pleaded guilty but mentally ill to the third-degree murder of James Rodan.
Watch the Latest on our YouTube Channel
Rodan was her live-in boyfriend who was killed and placed in a freezer in August 2003. The cops suspect Diehl-Armstrong feared he would reveal details of the bank heist.
In 2008, Barnes finally agreed to a plea deal and agreed to testify against Diehl-Armstrong. He was convicted of using a destructive device during a crime of violence and conspiracy to commit bank robbery. He was sentenced to 22½ years in a federal prison.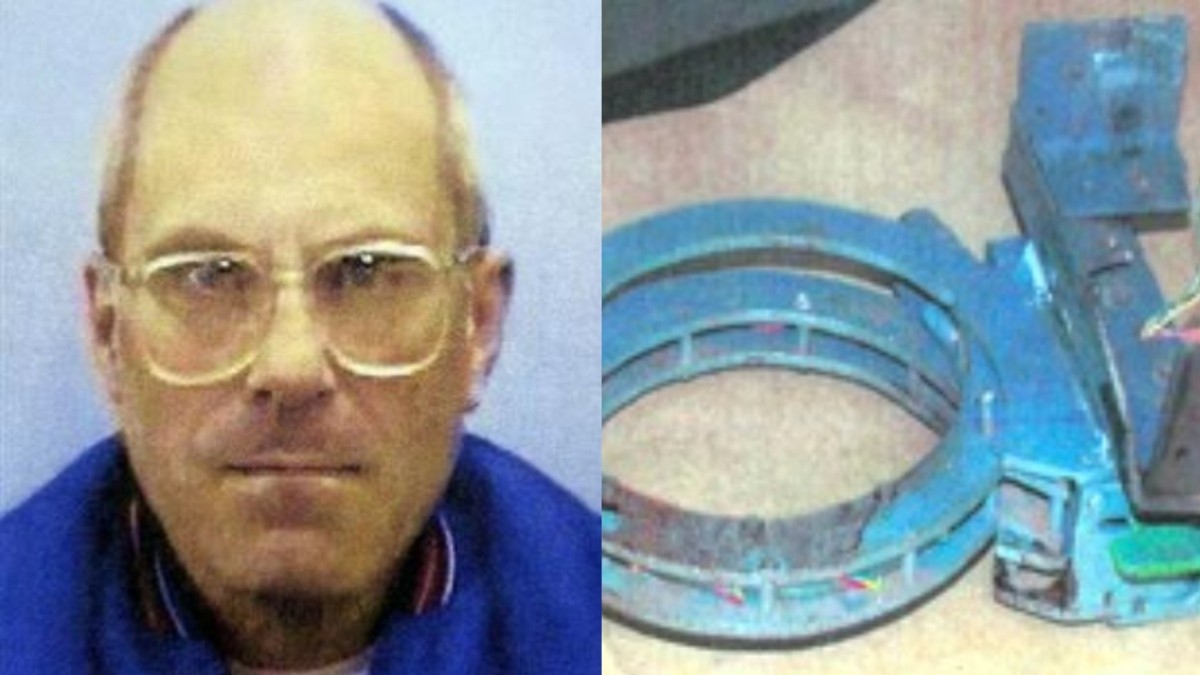 Diehl-Armstrong stood on trial in 2010, and Barnes was a key witness for the prosecution. He claimed that Diehl-Armstrong wanted him to kill her father so she could take an inheritance.
The bank heist was supposed to raise $250,000, which Diehl-Armstrong would use to pay Barnes to kill her father. The hit never took place, and the amount taken from the bank was considerably less than they hoped for.
Marjorie Diehl-Armstrong and Kenneth Barnes argued in court
During the trial, Diehl-Armstrong shouted at Barnes, calling him a liar, and she claimed her former fiance, Bill Rothstein, was framing her. The police suspected Rothstein may have been involved in plotting the bank heist, but he was never charged.
Diehl-Armstrong was finally convicted of armed bank robbery, conspiracy to commit armed bank robbery, and of using a destructive device in a crime. She was sentenced to life in prison plus 30 years.
Barnes and Armstrong both died from cancer in 2017 and 2019. They were buried in paupers graves after their next of kin refused to take their bodies.
People Magazine Investigates airs Monday at 9/8c on Investigation Discovery.