Chilling documentary The Family I Had on Investigation tonight tells the harrowing tale of a family torn apart by a horrific murder.
Paris Bennett, 13, killed his four-year-old half-sister Ella by stabbing her to death with a kitchen knife in cold blood.
Paris was a gifted child with an unusually high IQ of 141. He had been left at home with Ella and a baby-sitter before convincing the baby-sitter that she could go home.
He then went into his sister's room where she was asleep, beat her, choked her, and stabbed her 17 times. He later phoned 911 and pretended to be distressed and to follow the operator's instructions to do CPR. But he was putting the whole thing on.
Paris and Ella's mom Charity Lee, a recovering heroin addict, was contacted by police, and told of what had taken place.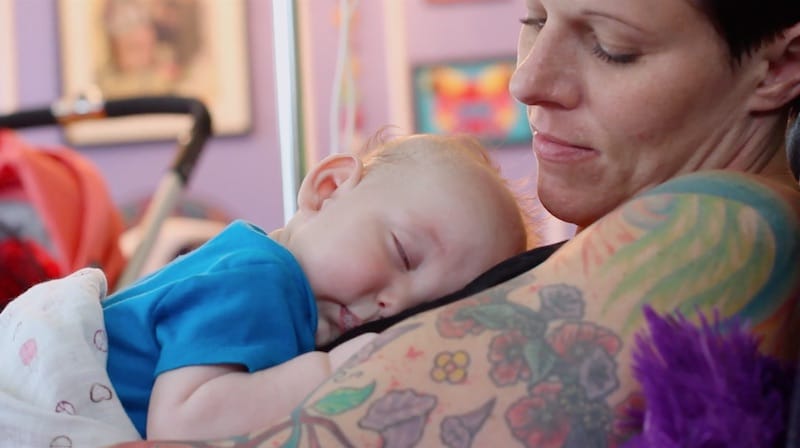 It turned out that one of the motives for Paris killing Ella in 2007 was to punish his mother, after she relapsed on to cocaine when he was just nine years old, claiming that she had put her drugs before him.
The Family I Had puts Charity — now mother to a new baby boy, Phoenix — at the center of the story. In a tragic twist, Charity's father James was also murdered — by her mother.
Watch the Latest on our YouTube Channel
After Ella's murder, she set up the ELLA Foundation to help prevent violence and to carry out advocacy work for prisoners' rights.
The documentary sees her left questioning both Paris's chance at redemption and her ability to forgive, and leaves it up to the audience to decide where they think accountability for what happened lies.
The Family I Had airs tonight, Thursday December 21, at 9/8c on Investigation Discovery.