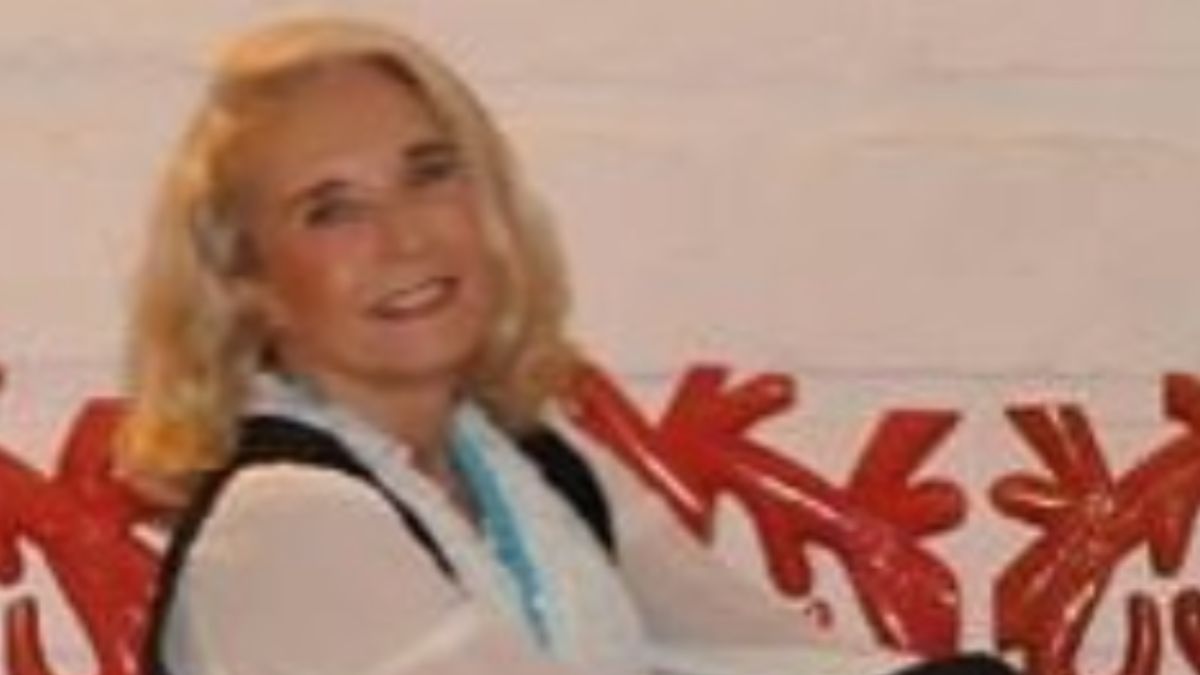 Paola Franchi is an Italian interior designer and former model whose relationship with Maurizio Gucci, who was killed in a murder-for-hire plot, was highlighted in the 2021 film "House of Gucci."
Gucci is the heir to the Gucci fashion house.
In October 1972, Franchi attended the wedding of Gucci and Patrizia Reggiani, who met two years earlier at a party. They then moved to New York and lived in a luxury penthouse in the 51-story Olympic Tower.
It was a gift from Gucci's father, although he didn't approve of the marriage and thought Reggiani was "a social climber who had nothing in mind but money."
Franchi married Giorgio Colombo in 1983, and two years later, they welcomed their first child together, a boy named Charly.
Seven years later, Franchi and her childhood friend, Gucci, began dating after running into each other at a private club in Saint Moritz, Switzerland.
They reportedly connected over their unhappy marriages and eventually moved in together in a lavish apartment in Milan's Corso Venezia.
Watch the Latest on our YouTube Channel
Gucci was still married at the time, but his divorce was finalized in 1994, which prevented Reggiani from using the surname Gucci.
According to one of her friends, Reggiani was "more sad and sorry about losing her name than losing her husband."
While Gucci was busy moving on with his life, Reggiani began showing signs of resentment toward her ex-husband after hearing rumors that he was going to marry Franchi.
If he got married, that would have cut her alimony check in half. That's when she began plotting his murder with one of her friends.
Maurizio Gucci was murdered in the foyer of his office building
At around 8:30 a.m. on March 27, 1995, Gucci left his apartment in Milan, Italy, and walked 50 yards to his office at 20 Via Palestro. As he was about to walk up the flight of stairs, he was shot four times—once in the shoulder and once in the buttocks.
When the 46-year-old turned around, he collapsed on the marble floor. That's when he was shot two more times in the face, which ended his life.
Witnesses stated that a well-dressed man, who appeared to be in his 30s or 40s and was wearing a beige jacket and tie, shot Gucci with a 7.65-mm pistol.
He then fled the scene in a green Renault car that was driven by someone else.
Italian police Maj. Paolo La Forgia said, "It was clearly a premeditated murder."
When Franchi heard about his death on the radio, she went to the murder scene. One of his daughters was also there.
Patrizia Reggiani was the mastermind behind Maurizio Gucci's murder
Two years after Gucci was gunned down, his ex-wife was arrested and charged with orchestrating his murder.
When Franchi learned that Reggiani, who had been dubbed the Black Widow, had something to do with his death, she stated that she wasn't at all surprised.
In a 2010 interview, Franchi said, "I thought straight away it was on the orders of his ex-wife, Patrizia Reggiani. She was crazy for vendetta."
"She'd been threatening Maurizio ever since she found out that our relationship was a lasting one," she added.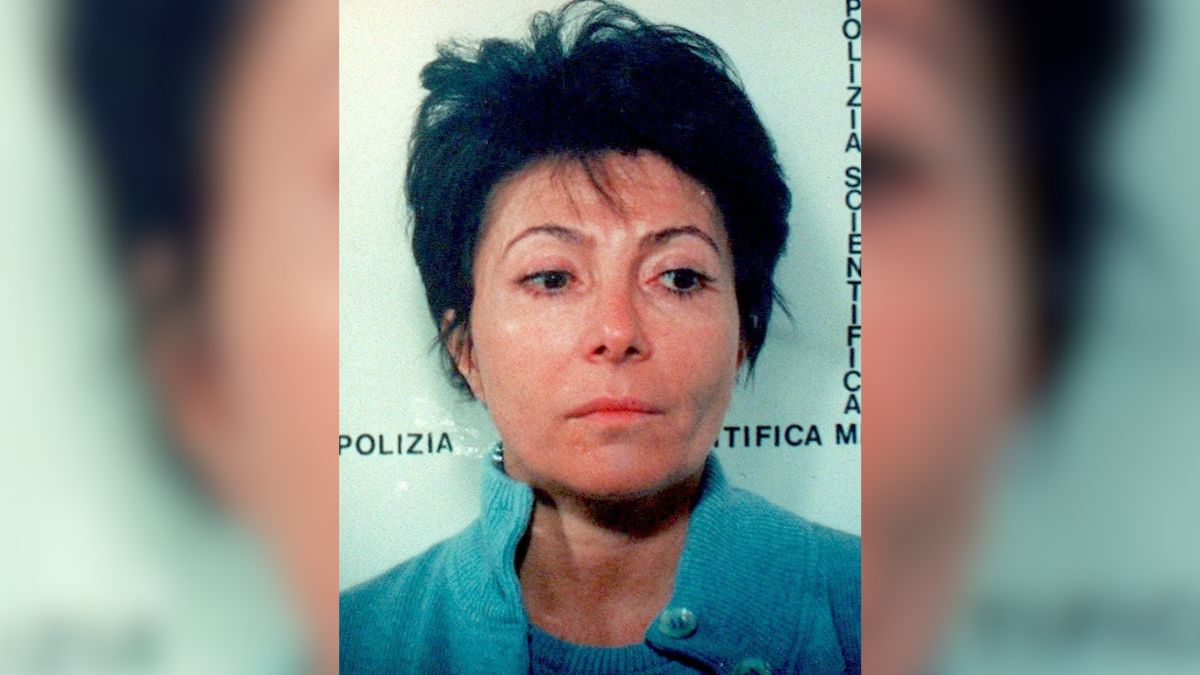 Franchi went on to say that Reggiani, who was still referring to Gucci as her husband, was stalking her and Gucci. She said Reggiani had spies in his circle, which is how she would find out about their plans and his business dealings.
She also stated that Reggiani would repeatedly call his phone and make threats to kill, but he didn't take her seriously and refused to get bodyguards when Franchi suggested it.
Following a six-month trial, she was sentenced in November 1998 to 29 years in prison. And the three other people who were involved in the killing received prison sentences as well.
Patrizia Reggiani explained why she hired a hitman to killer Maurizio Gucci
In 2011, Reggiani was eligible for parole if she agreed to find a job when she was released, but she refused. She told her attorney, "I've never worked in my life, and I don't intend to start now."
After serving 18 years in prison, Reggiani was released in 2016.
Before she was sent to prison, Reggiani maintained her innocence. She initially said she was wrongfully convicted and blamed a psychic for setting her up.
But when a reporter asked her why she hired someone to kill Gucci instead of shooting him herself, Reggiani said, "My eyesight is not so good—I didn't want to miss."
Reggiani later admitted that she wasn't innocent of the crime, but at the same time, she said she wasn't guilty either, as she was in bed when Gucci was killed.
In an interview, Reggiani mentioned that after she and Gucci got divorced, she was "filled with rage," especially when she learned that she could no longer use Gucci as her last name.
But she said she "still feels like a Gucci—in fact, the most Gucci of them all."
Paola Franchi and Maurizio Guccif's relationship highlighted in 'House of Gucci'
"House of Gucci" made it to theaters in 2021, and it is based on Gucci's murder-for-hire death, his marriage to Reggiani, and the relationship he had with Franchi before he was killed.
The movie was filmed in Milan, Italy, and singer Lady Gaga played Reggiani's character and Adam Driver played Gucci. It also features other known actors, such as Salma Hayek, Madalina Ghenea, and Al Pacino.
Before playing Reggiani's part, Lady Gaga stated that she studied her for months.
She said, "I read and looked at everything I could possibly watch to understand her. And what I found, you know, pretty quickly was that the Patrizia you see now is at the very end of this film."
"So a lot of Patrizia I had to sort of reverse the car of her as a woman and go, okay, well, what made her this way? And I had to decide, as an actress, did she have the murder gene? You know, was she born a killer?"
Driver said he was ready for the film to be over because it was one of the most difficult roles he had to play. He went on to say that he and Gucci "do not live in the same world."
"The way he picks up things that are valuable and discards them; the way he is the most elegant man—those qualities were interesting to think about."
When the movie was over, he said he "just wanted to get the character out of my system and go home."
What happened to Maurizio Gucci's girlfriend, Paola Franchi
After the release of "House of Gucci," many were left wondering what happened to Gucci's girlfriend and if she got any money after his untimely death.
Franchi, who is still alive and in her late 60s, reportedly did not get any money after Gucci's death.
She is no longer a model, but she has a successful career in interior design, and she is a talented artist.
In 2013, she published a book called "Broke Love," in which she discusses the deaths of Gucci and her son.
In 2001, Franchi's son committed suicide at the age of 16. She later started a charity, "L'Amico Charly," which is dedicated to him.
According to The Guardian, Franchi lives in a converted porcelain factory in Italy that is "stuffed with books, paintings, and exotic souvenirs."
For half of the year, Franchi spends her time in Kenya.