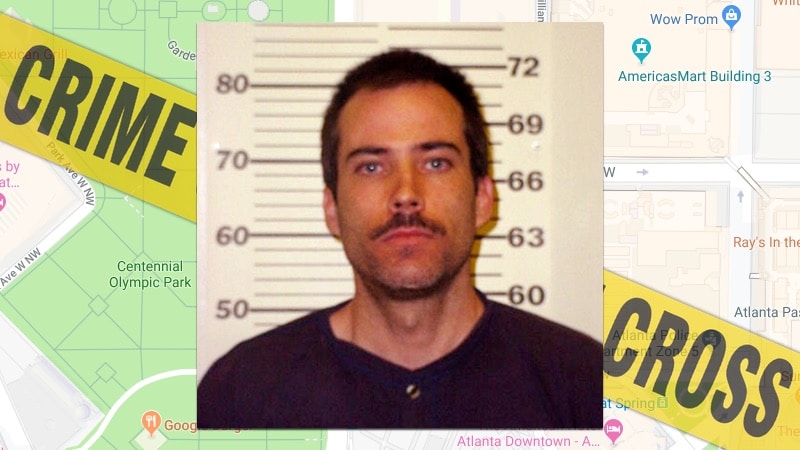 Olympic Park Bomber Eric Rudolph was on a violent mission to stamp out abortion and homosexuality. The 1990s: The Deadliest Decade on Investigation Discovery examines his crimes.
On July 27, 1996, in Atlanta, Georgia, the city was in the middle of hosting the Olympic games when a bomb exploding during a concert brought the celebrations to abrupt end.
It was after midnight when security guard Richard Jewell noticed a suspicious looking backpack and called for help. Bomb disposal experts were on the scene fairly quickly and told Jewell to start an immediate evacuation of the concert.
However, before he other security staff could complete the evacuation, the bomb went off in a large explosion. Shrapnel from the device was blasted out and caused dozens of injuries, many serious.
Sadly two people also died in the attack, with 44-year-old Alice Hawthorne taking a nail to her head and cameraman Melih Uzunyol suffering a fatal heart attack as he raced to the scene.
An intensive investigation began and although the games continued, there was a huge increase in security. Investigators soon began to focus on the very man who'd discovered the bomb. Jewell found that he was now a suspect and it took a couple of months before he was eventually cleared.
After he was dropped as a suspect, the case started to go cold pretty quick.
It was not until a spate of very similar bombings that investigators finally got a break.
Watch the Latest on our YouTube Channel
An abortion clinic near Atlanta was bombed on January 16, 1997, and then a bar popular with the gay community was hit on February 21. However, it was the January 29, 1998, attack on another abortion clinic in Alabama that finally produced a clue.
There, security guard Robert Sanderson was killed and nurse Emily Lyons was badly injured by another similar nail bomb. Luckily for police, two witnesses remembered a partial number plate from a truck seen leaving the scene and described the driver.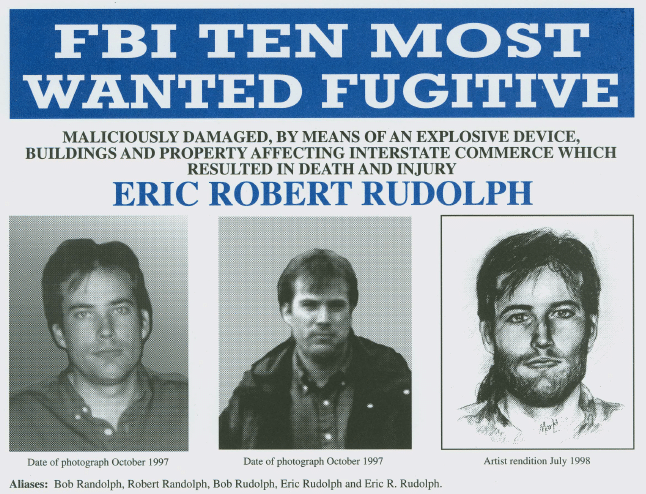 Police soon identified Eric Rudolf as a suspect and he quickly made to the FBI's Most Wanted List, with a reward of $1 million being offered.
Amazingly Rudolf managed to evade law enforcement for five years by hiding out in the Appalachian wilds. He was only spotted on May 31, 2003, when a local patrol pin Murphy, North Carolina, picked him up searching through a dumpster for food.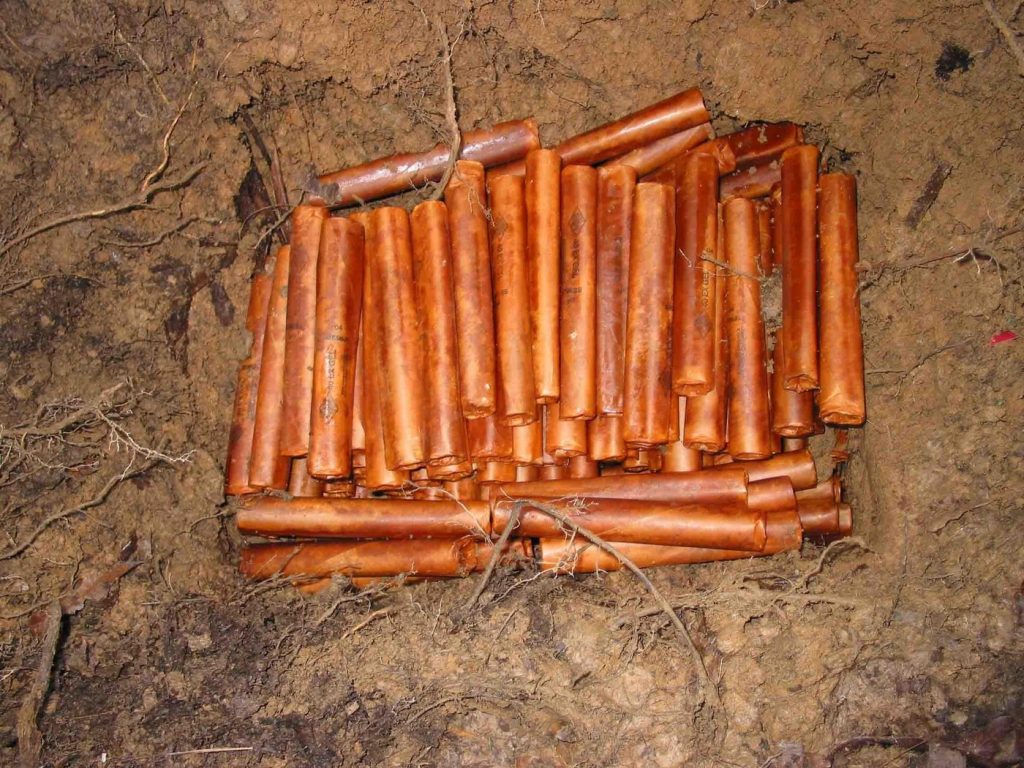 He was charged in the fall of 2003 and in 2005 he pleaded guilty to all the charges laid against him. In return the death penalty was taken off the table and instead he was sentenced to four consecutive life terms in a Supermax prison.
Rudolf described his motivation in the carrying out the attacks was to try and stop abortions taking place and to combat the spread of homosexuality.
He refused to apologize for his actions and said at the time of his sentencing: "I know that 'I have fought a good fight, I have finished my course, I have kept the faith."
Sadly Jewell died in 2007 of a heart attack aged just 44.
The 1990s: The Deadliest Decade airs at 9:00 p.m. on Investigation Discovery.