The Hunt for the Zodiac Killer is a new series on History Channel that chronicles the investigation and hunt for the notorious Zodiac Killer, who killed at least five people in the late 1960s and early 1970s.
The Zodiac Killer's murders are perhaps the most famous unsolved crimes involving a serial killer in American history. His killing spree spread over the late 1960s and early 1970s was accompanied by a series of strange letter that were filled with taunts to the police and also contained strange codes mixed up with symbols.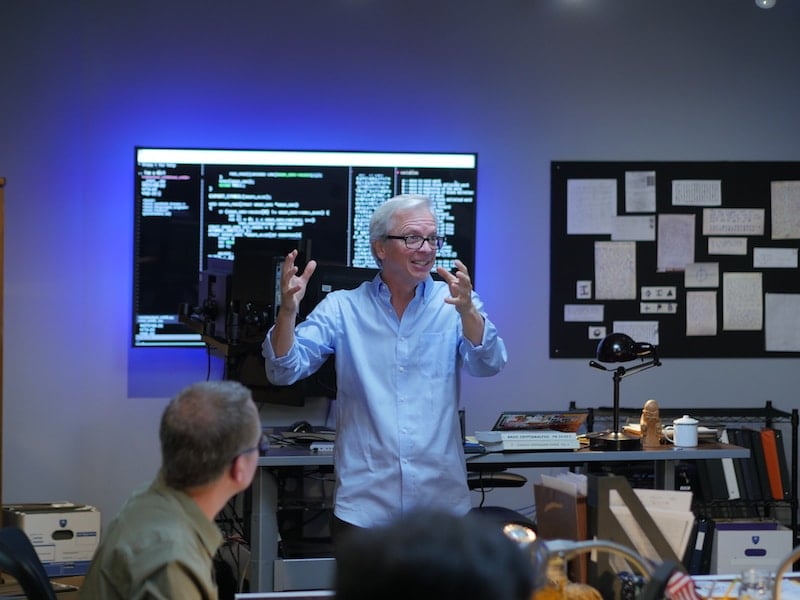 This five-part series follows a ream of investigators and code breakers as they try and unlock the mysteries of the Zodiac's code. They use a super-computer known as CARMEL and believe they might even have broken a good part of the Z340 code. This together with access to police files, co-operation from the CIA and FBI, some new witnesses and even some new clues mean they could be close to solving the mystery of who the killer really was or is.
The team is led by former LAPD homicide detective, Sal LaBarbera, and includes former FBI task force member and cold case expert Ken Mains and code breaker Professor Kevin Knight.
The Hunt for the Zodiac Killer airs on Tuesdays at 10PM ET/PT on History.  
Watch the Latest on our YouTube Channel