The latest episode of The 1990s: The Deadliest Decade on Investigation Discovery revisits the slaying of Naval officer Allen R. Schindler, Jr., who was brutally murdered in 1992 in Sasebo, Nagasaki, Japan.
Schindler was only 22 years old at the time of his death and serving as a radioman on the USS Belleau Wood in Nagasaki.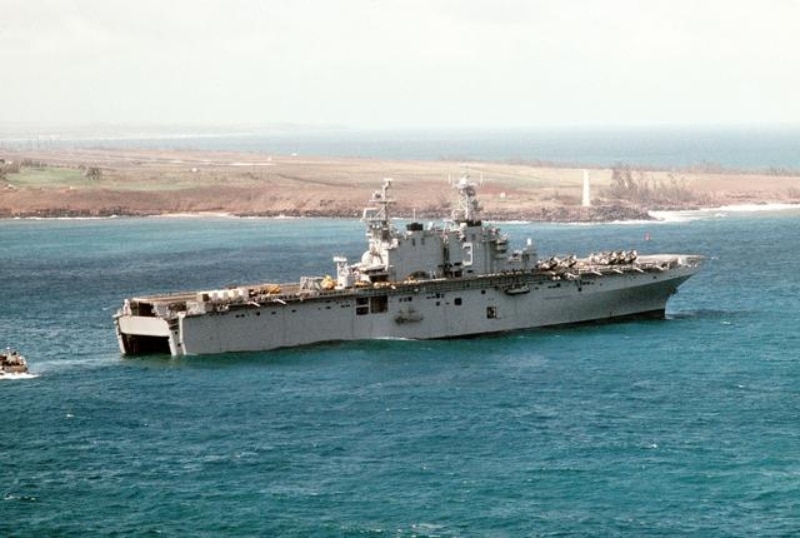 Openly gay, Schindler was repeatedly harassed and threatened by his shipmates, reporting several incidents to his chain of command during the spring of 1992.
At the time of his death, Schindler had started the process to separate from the Navy, but his superiors insisted that he stay on the ship until the process was complete, even though Schindler felt he was at risk.
Schindler obeyed orders, and it cost him his life.
On October 27, 1992, Schindler was stomped to death in a toilet in a nearby park in Sasebo. He was so savagely beaten that his family was only able to identify him by a tattoo on his arm. Every organ in his body had virtually been destroyed, and his head was crushed, having been bashed so violently against the toilet that the porcelain broke.
The Navy withheld many key details of the crime, much to the frustration of Schindler's family; in particular, his mother, Dorothy Hajdys. The Navy also denied previous reports of harassment and refused to release the Japanese police report of the murder or speak publicly about the case.
Watch the Latest on our YouTube Channel
It would be 23 years before Dorothy would learn the full details of what happened to her son.
Airman Apprentice Terry Helvey, 21 at the time of the crime, pleaded guilty and was sentenced to life in prison. His accomplice, Airman Michael Vins, accepted a plea bargain deal from naval investigators in exchange for testifying against Helvey.
Vins was sentenced to one year in prison for his role in the crime. He served a total of 78 days.
Allen Schindler's murder happened at a time when people were automatically dismissed or discharged from the military for homosexuality. Democratic presidential nominee Bill Clinton promised that, if elected, he would make sure that ban was lifted.
However, after Schindler's murder and once elected into office, President Clinton did not have the ban lifted, but instead instituted the "Don't Ask, Don't Tell" Policy that remained in effect until September 2011.
After her son's death, Dorothy (who didn't know her son was gay until after he had been murdered) became a crusader for LGBT rights in the military, participating in the fight to get the Don't Ask, Don't Tell Policy lifted.
The 1990s: The Deadliest Decade airs on Mondays at 9/8c on Investigation Discovery.