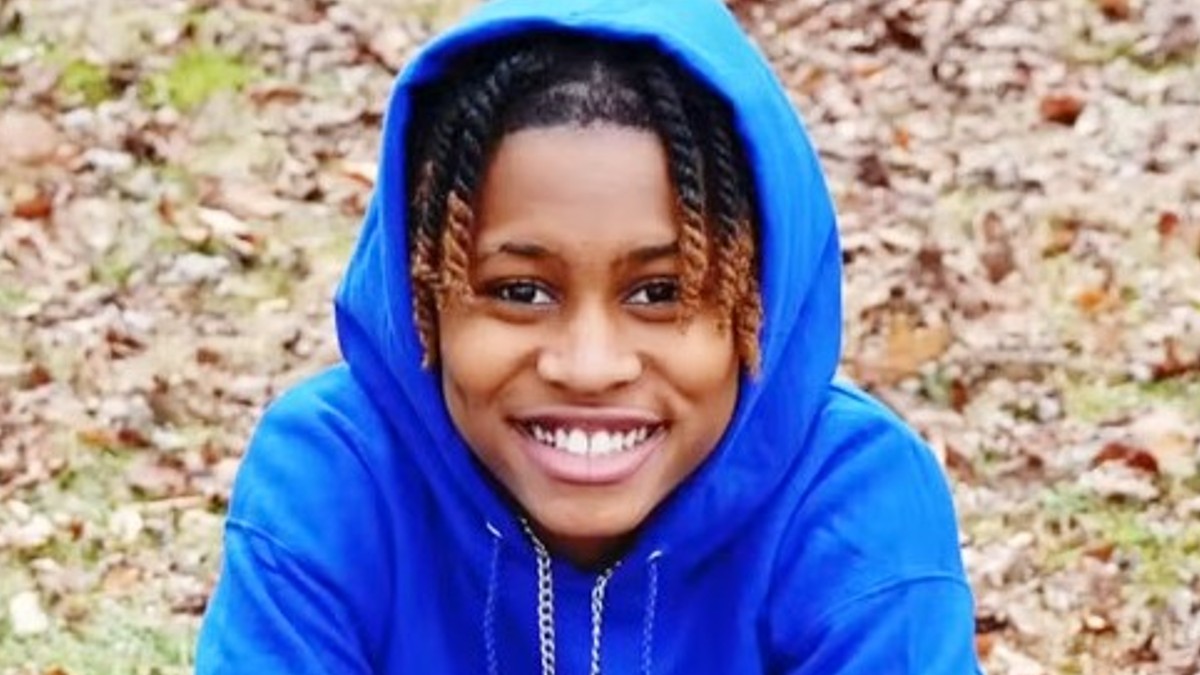 The Washington DC Metropolitan Police Department has announced the arrest of a teenager after the suspected murder of Naima Liggon during an argument in the city on Sunday morning.
The 16-year-old Naima was stabbed to death by her friend, another unidentified 16-year-old girl, following an argument about sweet and sour sauce from McDonalds.
Naima and four friends had driven up to DC from their home in Waldorf, Maryland, to attend a rec center in Oxon Hill and a party in DC. They later went to a McDonald's restaurant in the city to pick up some food.
The suspected killer and Liggon then got into an argument over the sauces in the car. At some point around 2 a.m., the girls got out of the vehicle, and the fight continued until Naima was stabbed.
Naima's friends drove her to the Howard University Hospital, where she sadly succumbed to her injuries.
The suspect was reportedly discovered by the cops walking alone about a block from the incident. She was arrested with a folding knife in her possession.
Who killed Naima Liggon? Suspect's name has been withheld
The defense for the suspect argued their client acted in self-defense when she was allegedly jumped by Naima and another girl. Her lawyer asked that she be released into home detention, but the judge insisted she remain in juvenile custody.
Watch the Latest on our YouTube Channel
The judge also insisted that the suspect not be identified. However, local outlet WUSA 9 claimed that the suspect, who lives with her parents in Waldorf, MD, is home-schooled due to a series of suspensions and expulsion from the public school system.
The Metropolitan Police confirmed they had arrested a 16-year-old on Sunday morning following a suspected murder at the 1900 block of 14th Street, Northwest. She has been charged with second-degree murder.
The murder occurred on the eve of the start of the new school year as kids enjoyed their last weekend of summer freedom.
School sends condolences after Naima Liggon killing
Naima was due back at the Thomas Stone High School in Waldorf on Monday, but instead, school principal Shanif Pearl found themselves sending condolences.
Principal Pearl told staff and students, "This is a heartbreaking and tragic time for our school community. This is not the news a principal ever wants to share, let alone the day before we start a new school year."
And added, "Naima will never see her prom or her graduation. We will not get to see her graduate from college or get married or have kids."
Naima's mother described her daughter as an amazing daughter, sister, and friend.
From this Friday (September 1), DC police will begin rigorously enforcing a curfew in certain areas of the city which includes the area where Naima was stabbed. Anyone below the age of 17 will need to be off the streets between 11 p.m. to 6 a.m. on weekdays and 12:01 a.m. to 6 a.m. on weekends. The police hope the curfew will help keep children safe.