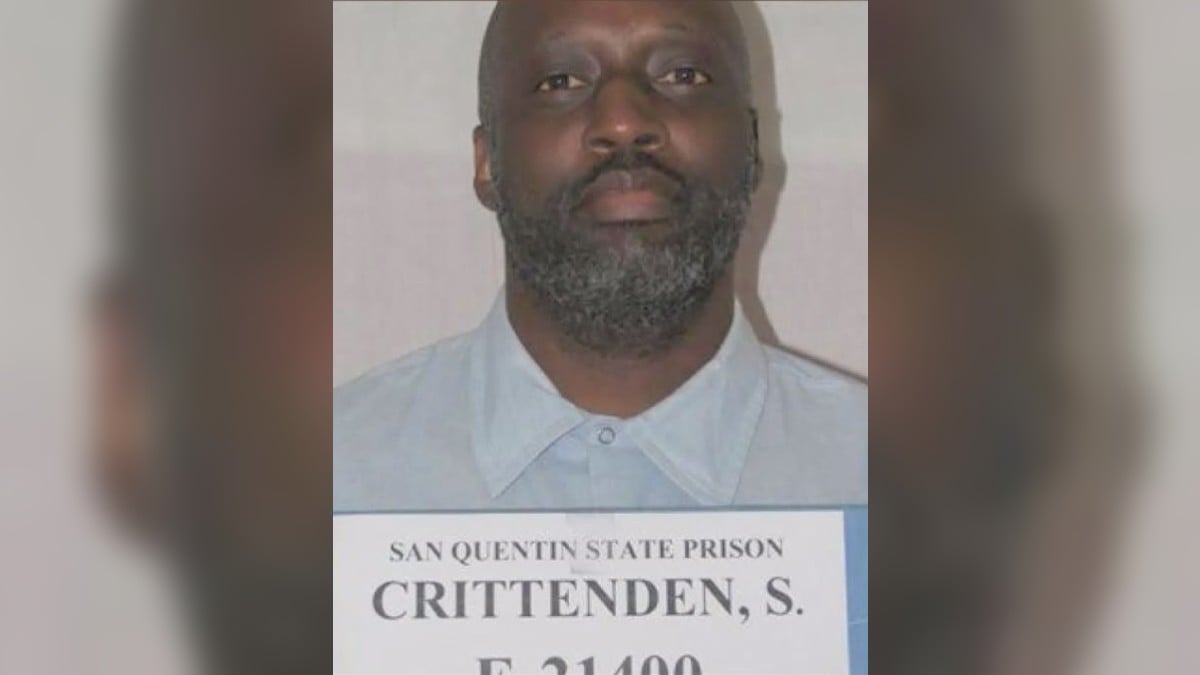 Evil Lives Here is investigating a double homicide in Chico, California, in 1987, where Steven Crittenden shockingly took the lives of William and Katherine Chiapella during a home invasion.
On January 13, 1987, Chico State student Steven Crittenden decided to rob the house of respected doctor William Chiapella, 68, and his wife Katherine, 67. The killer had known the couple as he had performed yard work for them and suspected that they were wealthy.
At some point during the robbery, the Chiapella couple returned home and were attacked by Crittenden. He tied the couple up and punched and beat them with a fire extinguisher. He also stabbed them both with a pocket knife. Before Katherine died, the sadistic killer forced her to sign a check for $3,000, which he managed to cash a few days later.
The Chiapella's remains were discovered a few days later by their son.
Crittenden was arrested approximately a week after the murders. In May 1987, he escaped from county jail and took a nearby resident hostage. He forced them to drive him to Sacramento, where he was eventually apprehended.
Two years later, Crittenden was convicted of the double homicide and was sentenced to be executed.
Steven Crittenden's murder verdict was overturned
Crittenden spent over 25 years on Death Row in San Quentin until the verdict was dramatically overturned in 2015. The ruling came after it emerged that the chief prosecutor had made decisions based on race. Crittenden is Black, and it's suspected that a Black jury member was dismissed on racist grounds.
Watch the Latest on our YouTube Channel
In 2019, it was decided to send Crittenden for retrial, but before that could happen, prosecutors decided to offer him a deal, plead guilty, and they wouldn't press for the death penalty. He agreed to these terms.
However, the election of Governor Gavin Newsom complicated matters as on assuming office, he immediately called for a moratorium on all executions in California. Crittenden responded by withdrawing his guilty plea.
The prosecutors finally agreed on a new deal with Crittenden that took away the potential of the death penalty. The killer agreed, once again, to plead guilty. This time, the prosecution insisted on a written confession, meaning he would be unable to retract.
Crittenden was again convicted of murder and was sentenced to 63 years to life.
More from Evil Lives Here
Follow the links to read about more murders profiled on Evil Lives Here.
Delbert Shafer had taken his son, David Shafer, into his home in Leetonia, Ohio, after the younger man had had troubles with the law. Unfortunately, the younger Shafer repaid the trust by beating his dad to death.
Jesse Winnick had always been a troubled individual who had made his family uncomfortable. However, his sister was still shocked when he brutally stabbed to death their mother, Hadas Winnick, with a butcher knife in the kitchen of their home in Calabasas, California.
Evil Lives Here airs Sundays at 9/8c on Investigation Discovery.