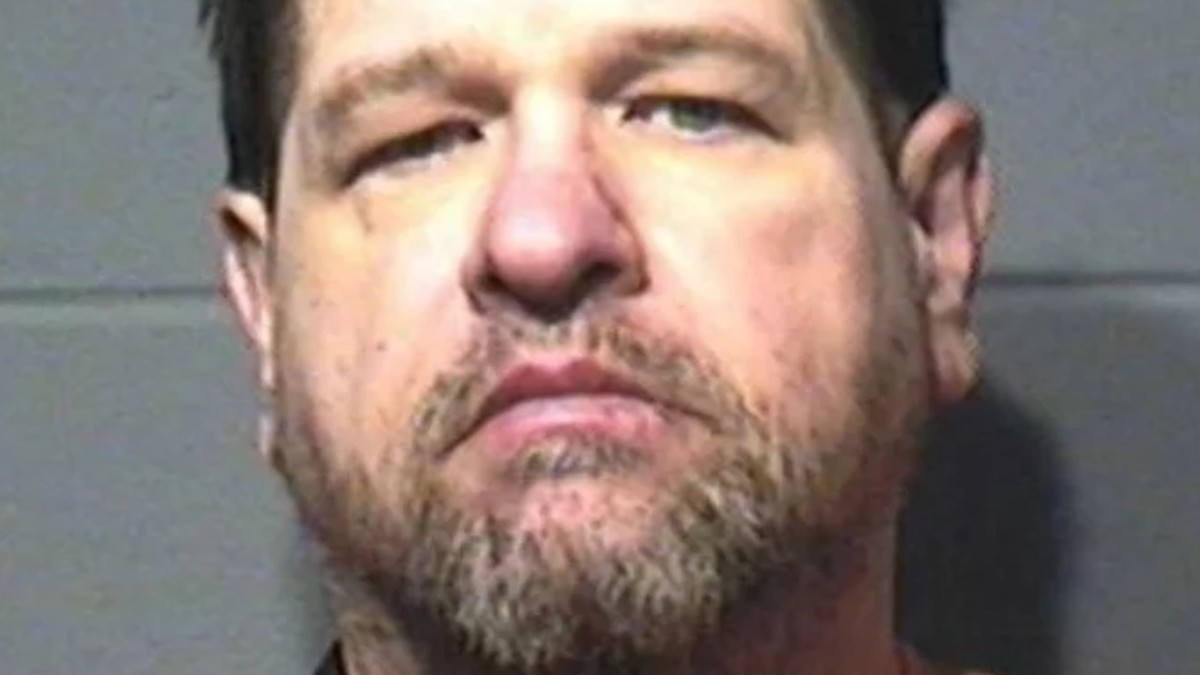 Fear Thy Neighbor is examing the murder of Victor Reynolds by neighbor Calvin Eldridge. The latter shot dead Reynolds in their shared apartment building in Portage, Wisconsin, following an argument about loud music.
Reynolds and Eldridge had been feuding with each other ever since the former had moved into the apartment above Eldrige. The pair mostly argued over noise complaints caused by loud music and slamming doors, and the Portage cops had a file containing numerous complaints from the neighbors.
Their feud finally boiled over in May 2018 after Eldridge had gone upstairs to complain about loud music and Reynolds refused to turn it down. Reynolds followed his neighbor into the hall, beginning a fist fight. At some point, Eldridge pulled out a firearm and shot Reynolds.
The cops arrived at the scene after receiving reports of shots fired, and Eldridge surrendered himself to the police. Reynolds was transported to a hospital, but the 54-year-old victim passed away the next day.
Eldridge was arrested a few days later and was initially charged with second-degree reckless homicide. However, Eldridge claimed that he had been acting in self-defense.
At a bond hearing the following month, the judge was informed that Reynolds had threatened Eldridge and his son. However, another witness and Reynold's ex-wife, Vicky Webb, also claimed that Eldridge had also threatened his upstairs neighbor with a firearm.
Calvin Eldridge avoided a serious murder charge in Victor Reynolds death
Eventually, Eldridge pleaded guilty to the lesser charge of second-degree reckless endangerment and misdemeanor endangerment with use of a dangerous weapon.
Watch the Latest on our YouTube Channel
Eldridge's case was helped by the fact he had never before been in trouble with the law, and he also showed remorse for his actions. His lawyer argued, "[Eldridge] did not want Victor [Reynolds] to die, he just wanted Victor to stop beating him."
The shooter was eventually sentenced to nine months in prison and four years probation.
Reynolds's ex-wife, Webb, said, "This is saying to me you can go walk around Portage and shoot somebody and get counseling. Is this what the law has come to, counseling? This is my husband's life."
More from Fear Thy Neighbor
Follow the links to read about how more neighborhood feuds ended in murder.
Bruce Anderson from Harlem, New York, had been feuding with elder neighbors Hampton "Smithy" Smith and his girlfriend, Yvette Rivera. One day, he snapped, grabbed his firearm, went upstairs, and shot them both.
Giancarlo John Banova and James Stapleton had been embroiled in a feud for years on their quiet Las Vegas street. However, one day the argument boiled over into a shootout that left Stapleton injured and Banova dead.
Fear Thy Neighbor airs Mondays at 10/9c on Investigation Discovery.