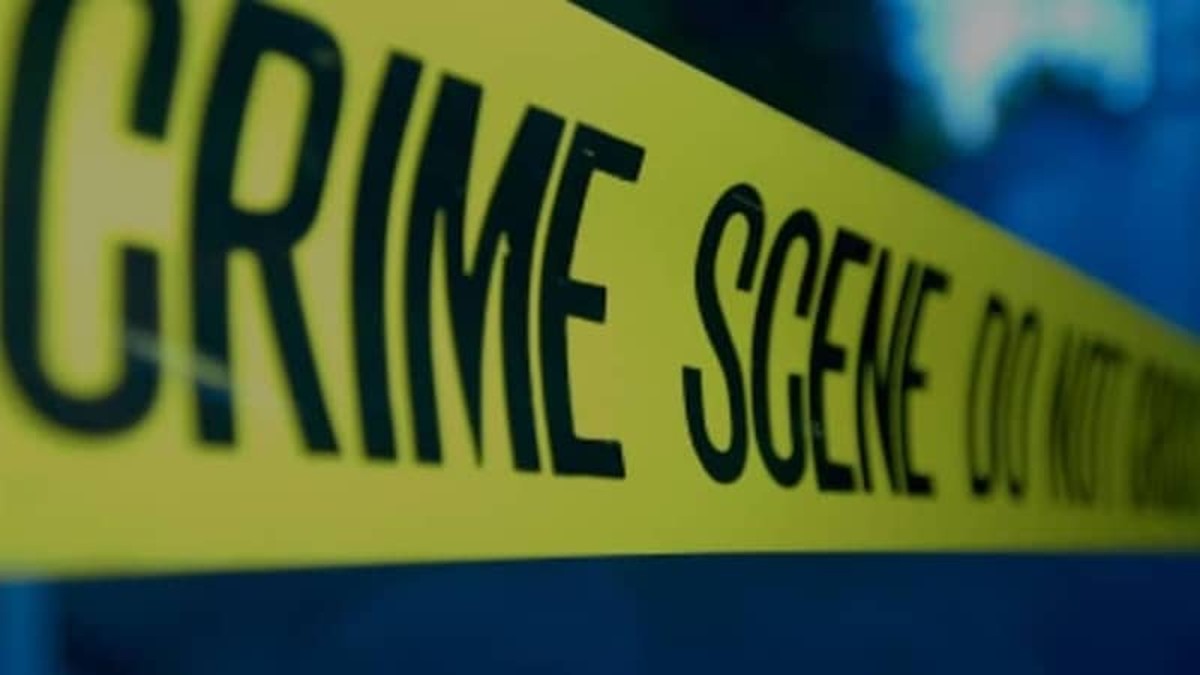 Dateline: Secrets Uncovered is investigating the murder of UCLA student Ronald Baker who was stabbed multiple times by his roommates Nathaniel Blalock and Duncan Martinez.
On June 22, 1990, hikers found the remains of 21-year-old Astrophysics student Baker in a train tunnel at Chatsworth Park in Los Angeles. Initially, the cops thought a transient had been run over by a train, but they soon realized they were dealing with a homicide.
Baker was stabbed 18 times and his throat was slashed with such ferocity that his head had been nearly severed.
The student was a follower of the Wicca pagan religion and had been wearing a pentagram pendant when he died. He was found the day after the summer solstice, which led to theories he'd been the victim of a sacrifice. The student's family said he regularly went to the tunnel to worship.
However, the police soon brushed aside outlandish theories of blood-letting pagans and came to focus on his two roommates, Blalock and Duncan. The trio had shared an apartment in Van Nuys, north of LA.
Duncan and Baker had been very close. The former had met Baker's family and had attended his funeral; he even helped out with the eulogy. But the cops became very suspicious of Duncan, which was heightened when he suddenly vanished a month after the killing.
Duncan Martinez admitted to being present at Ronald Baker murder
In February 1991, Duncan emerged with an attorney and said he wanted to help with the case. He said he had been at the crime scene when Blalock stabbed Baker.
Watch the Latest on our YouTube Channel
The cops soon learned that Blalock and Duncan had planned to kidnap their roommate to extort money out of his parents. However, it all went wrong when Blalock lost his temper and killed Baker over a perceived insult.
Luckily for the investigators, Blalock was already in state prison on an unrelated armed robbery charge. Duncan then agreed to help the cops gather more evidence by taping a conversation with Blalock.
Nathaniel Blalock and Duncan Martinez get life for Ronald Baker killing
Eventually, Blalock admitted to the murder but claimed it had been Duncan's idea. He was sentenced to life in prison without the possibility of parole.
Duncan received the same punishment, but in 2020 Governor Gavin Newsom reduced his sentence, making him eligible for parole. He has since been released.
Baker's mother, Katherine Baker, has spoken bitterly about Duncan, saying he "had joined us for birthdays. We thought he was a friend of Ron's, but he definitely didn't act as a friend the night Ron was killed."
Baker added that at the funeral, "[Duncan] talked about Ron and their friendship and that he was going to miss him and so on. I look back on that and think, 'You lying blankety-blank.'"
Dateline: Secrets Uncovered airs Wednesdays at 8/7c on Oxygen.