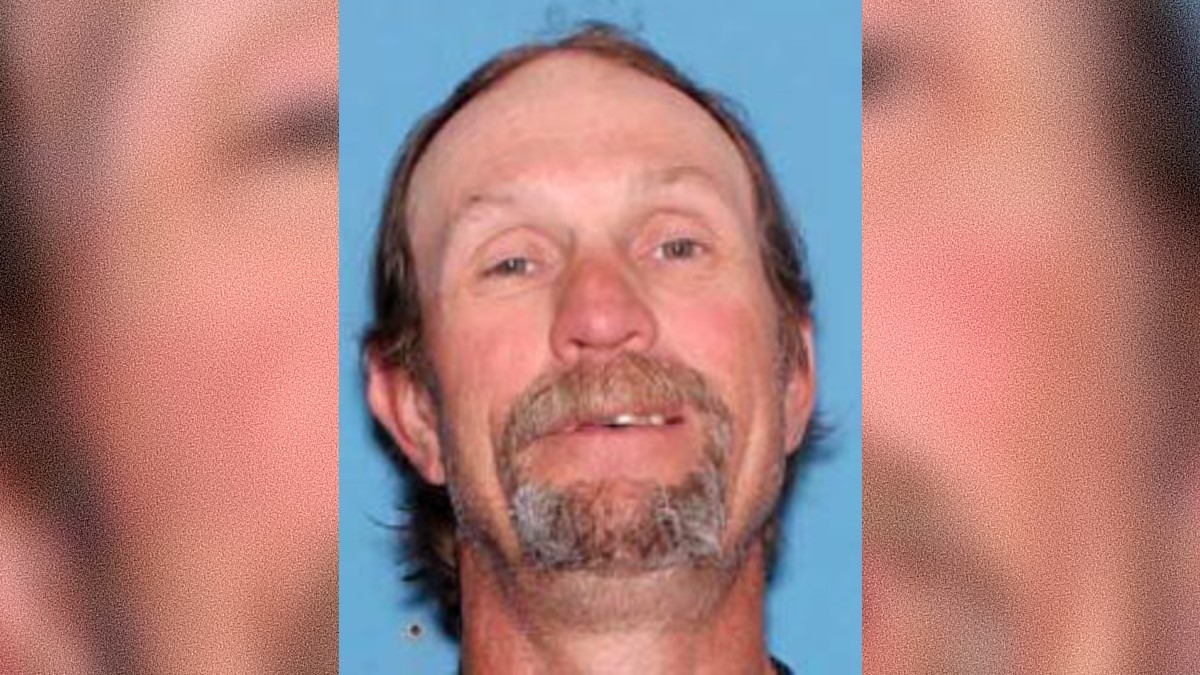 Elderly couple Robert and Martha Sorensen were murdered by their daughter's boyfriend, Garry Blaine Wilckens.
The shocking details of the crime, which took place at the pair's home in the quiet town of Sanders, Arizona, is examined on a new episode of The Murder Tapes on Investigation Discovery.
The motivation for why Wilckens gunned down the couple remains somewhat of a mystery, but the killer was thought to have suffered from a jealous streak that manifested itself in this terrible crime.
On July 1, 2017, Sorensen family members requested that the Apache Sheriff's department perform a welfare check on Robert and Martha as they had failed to respond to telephone calls.
When the deputies knocked on the door, they got no answer but noticed that a window appeared to have been damaged by gunfire. On further investigation, they found 81-year-old Robert and 75-year-old Martha inside the home; they had both suffered gunshot wounds from a .22 caliber pistol.
The cops learned from neighbors that on the day of the shooting, Sorensen's daughter, Susan, had been at the property arguing with her boyfriend, 51-year-old Garry Wilckens. The witnesses had later heard banging noises which they took to be firecrackers but subsequently turned out to be gunfire.
Garry Wilckens had threatened Sorensen family beforehand
The police also learned that Susan was in an abusive relationship with Wilckens. The family saw him as jealous and possessive of her, and he had even previously threatened to kill her family and children if she left him.
Watch the Latest on our YouTube Channel
Wilckens had a criminal record and had served time in a Wyoming jail for a sexual offense and drug possession. He was suspect number one in the murders, but unfortunately he had fled town, causing the Apache County cops to issue a statewide manhunt.
Thankfully, he wasn't able to get too far, and it took just seven days for the police to track him down to Mesa, AZ. He was arrested and charged on July 7, 2017.
Initially, Wilckens pleaded not guilty to murder, but he changed his mind after being offered a plea agreement and confessed to the double homicide. He was sentenced in the spring of 2018 to serve two 35 year terms. If he had not pleaded guilty, he might have received a death sentence.
More from The Murder Tapes
On other episodes of The Murder Tapes, Christopher Takhvar murdered and dismembered his so-called long-term friend and business partner, Robin Lee Upson, at her home in Belleview, Florida. He then fled the state before being hunted down in Texas.
Meanwhile, D'Angelo White was set up by five individuals in a conspiracy to rob him of his drug stash. He was lured to an address in Evansville, Indiana, with an offer to purchase marijuana. Once he arrived, Mykel Blair played the role of trigger man and shot White as he sat in his car.
The Murder Tapes airs at 9/8c on Investigation Discovery.