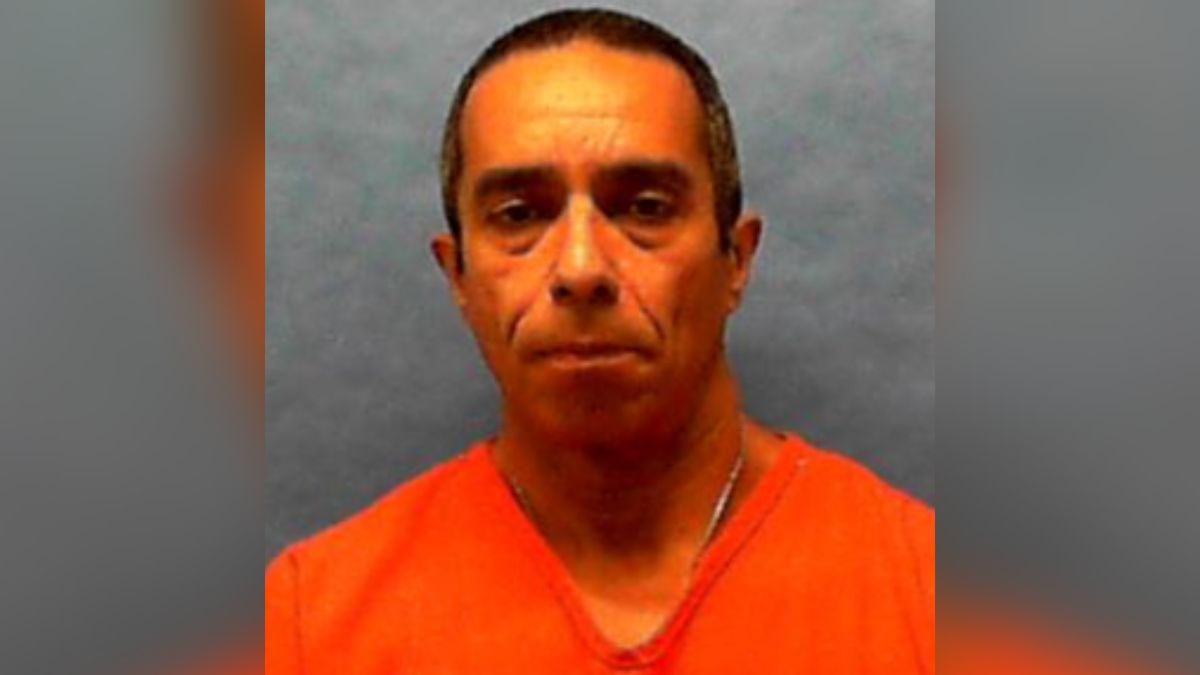 Daniel Lugo and his coworkers became known as the Sun Gym Gang after they tortured and murdered a wealthy businessman, Frank Griga, and his girlfriend, Krisztina Furton, in a botched robbery scheme.
Lugo, a weightlifter and personal trainer from Puerto Rico, was a manager at Sun Gym in Miami, Florida. The company was owned by John Mese, who was also a certified public accountant and a former bodybuilder.
While working at the gym, Lugo also met Adrian Doorbal, a Trinidadian immigrant, and Jorge Delgado. They were both trainers at the gym, while Delgado also worked for a wealthy Argentine man named Marc Schiller, who owned the Schlotsky's Deli franchise.
Delgado knew Schiller had offshore accounts, as well as several expensive homes, and he had the entry code to one of them.
He presented that information to the soon-to-be Sun Gym Gang, and they then concocted a plan to kidnap Schiller and torture him into signing over his assets.
Schiller, however, survived the ordeal, and he ended up reporting the kidnapping and torture to authorities 12 weeks after it occurred.
The information he provided to the police was crucial, and led them to believe that the gang was also involved in Griga and Furton's disappearance.
Watch the Latest on our YouTube Channel
Frank Griga and Krisztina Furton were reported missing
On May 25, 1995, Griga and Furton's housekeeper arrived at their home in the 300 block of South Parkway in Golden Beach and noticed the couple wasn't there.
She thought it was odd since their dog was still there, and they wouldn't normally leave it behind. They also left their plane tickets to the Bahamas behind.
The neighbor said they last saw the couple leaving their home the previous night with Lugo, Doorbal, and two other men.
Griga, who was originally from Budapest, Hungary, and his girlfriend were then reported missing when Griga's sister, Zsuzsanna Griga, was unable to reach him by phone.
When Griga, 33, first moved to the US, he moved to New York City where he started working a job on minimum wage.
Less than 10 years later, he was living a lavish lifestyle in Golden Beach and operating a successful phone sex business that brought in millions.
Griga was living the American dream until he and Furton, a 23-year-old exotic dancer at Solid Gold in Miami, mysteriously vanished without a trace.
Three days after Griga and Furton went missing, a state trooper found Griga's yellow Lamborghini abandoned in the Everglades. They also found the car keys.
Daniel Lugo admitted to murdering the Hungarian couple
On June 8, Lugo was arrested in the Bahamas, where he had fled to avoid kidnapping and attempted murder charges. He was extradited to Florida, where he and the rest of the so-called Sun Gym Gang had abducted Schiller six months before Griga and Furton disappeared.
Schiller told police officials that on Nov. 15, 1994, the violent gang forced him into a van and then drove him to a warehouse in Dade County that Delgado had leased. It was there that they bound him and taped his eyes shut before stealing his credit cards.
For four weeks, Schiller was tortured into signing documents that he was not able to see. He said they would burn him with cigarettes, and they used a Taser gun on him.
When his account was empty, they forced him to get intoxicated, then they drugged him. He said they put him in his Toyota 4Runner and drove into a tree, setting the car on fire, before fleeing the scene.
The Sun Gym Gang purportedly wanted to make it look as if Schiller was driving drunk and hit a tree before the vehicle burst into flames.
They probably didn't expect Schiller to survive.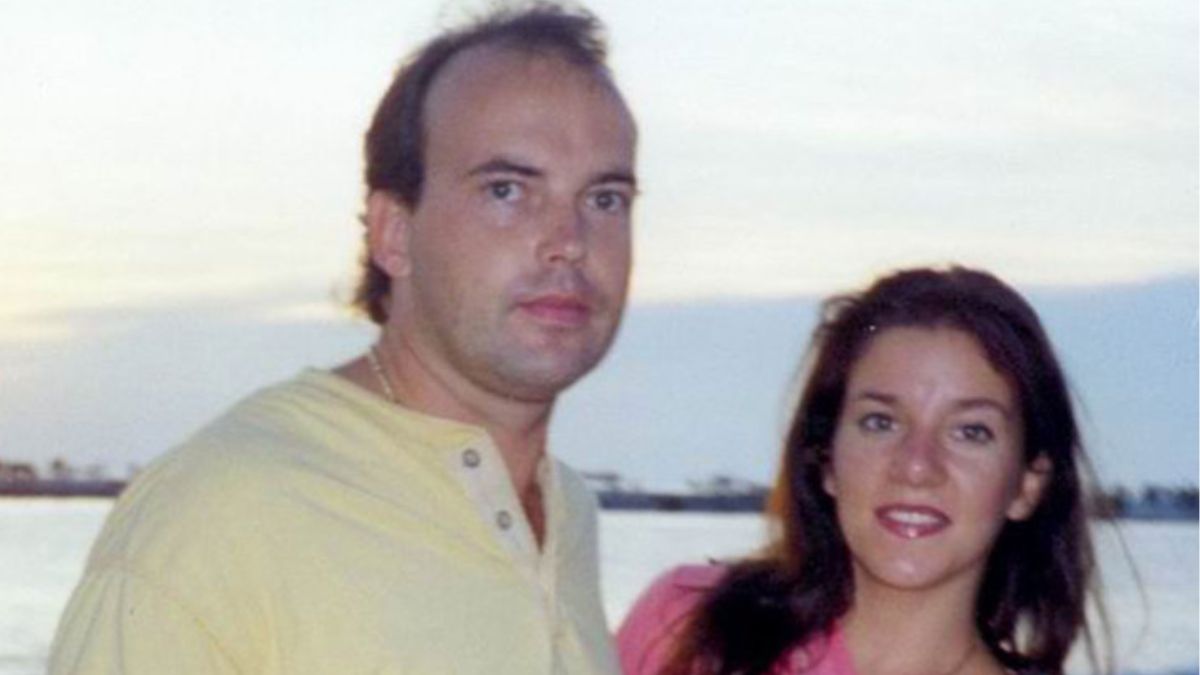 Schiller managed to escape the flames, and before he knew it, he said, he woke up at Jackson Memorial Hospital.
Meanwhile, the Sun Gym Gang was living their best life, putting down payments on homes and buying stereos and expensive cars. Prosecutors stated that Mese notarized the money transfers.
But to keep up with their new lifestyle, the gang had to strike again. When someone showed them a photo of Griga's Lamborghini, they knew he was their next victim.
In interviews with detectives, Lugo told how he and other members of the Sun Gym Gang murdered the couple during the process.
Frank Griga and Krisztina Furton were killed in a botched robbery scheme
On May 24, 1995, Lugo stated that he and the gang kidnapped Griga and Furton from their home and took them to Doorbal's apartment, where they beat them and drugged them with horse tranquilizers.
Lugo said they had meant to torture Griga until he signed away his $5 million business, but their scheme didn't go as planned. Griga died from the injuries he sustained while being tortured, and his death occurred before they could get him to sign the documents.
They then turned their focus on Furton, but prosecutors stated that she "had been pumped so full of tranquilizers that her chest muscles paralyzed her lungs."
Furton ultimately died of an overdose before the Sun Gym Gang could get the security code to Griga's computer records.
The following day, they took Griga and Furton's bodies to a warehouse in Hialeah, where "they powered up the chainsaw and started with the heads," said lead prosecutor Gail Levine.
"That chainsaw got jammed in Krisztina's hair," he added. "So they used the next tool of the trade: the axe. Whap! Whap! Whap!"
Daniel Lugo revealed the location of Frank Griga and Krisztina Furton's bodies
In a confession, Lugo said the gang put Griga and Furton's mutilated bodies inside three 55-gallon barrels and dumped them in an irrigation ditch.
On June 10, 1995, detectives discovered the pair's decomposing bodies, and they were subsequently transferred to the medical examiner's office for an autopsy.
When the medical examiner opened the barrels, she realized that their heads and fingers were missing, which made the identification process difficult.
Their remains were ultimately identified when authorities found the couple's heads and other body parts near Interstate 75 in Broward County on July 8.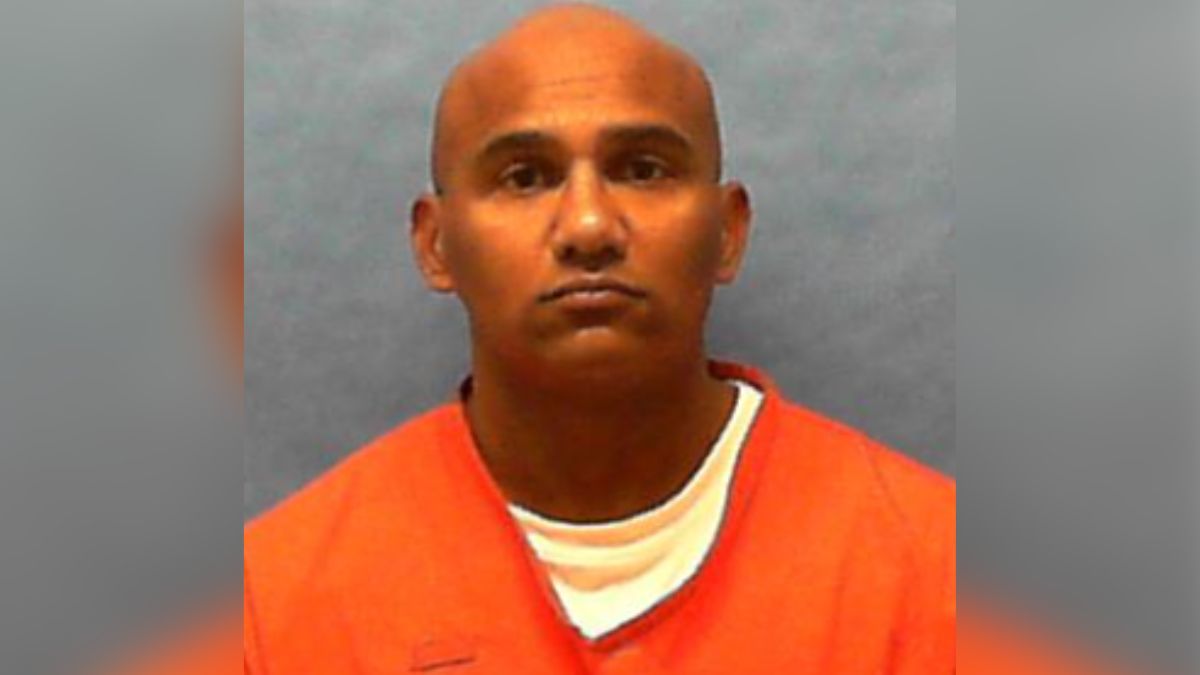 Furton was identified by the serial number on her breast implant, and Griga was identified through one of his teeth.
Metro-Dade Sgt. Felix Jimenez stated that "clearly the bodies were dismembered for identification purposes. It was done so we couldn't identify the bodies."
When police officials went to Doorbal's apartment, they found evidence linking the Sun Gym Gang to the kidnapping and torture of Schiller and the murders of Griga and Furton.
Where are Daniel Lugo and the Sun Gym Gang now?
Eleven people were arrested in connection with Frank Griga and Krisztina Furton's murder, and in 1998, Lugo and Doorbal were sentenced to death after they were convicted of the crimes.
Mese received a 30-year sentence, while Delgado took a plea deal and had his sentence reduced to 15 years.
Lugo and Doorbal appealed their sentences multiple times while on death row. In 2017, after changes to Florida's sentencing rules, the death sentence against Doorbal was thrown out and he was given the chance to have a new sentencing hearing. The same was likely for Lugo.
Alex Ferrer, a retired Miami-Dade County judge, was taken aback by how many people were involved in Griga and Furton's murder. He said, "I know people have said it was 'roid rage, these people were probably on steroids, and it led to that."
"But okay, what about all the other people who just went along with it?" Ferrer added. "What about the people at the gym doing curl-ups next to them, and they said, 'Hey, you wanna babysit some guy we have kidnapped in a warehouse?' — and they did?"
Authorities said greed was the motive for the killings.