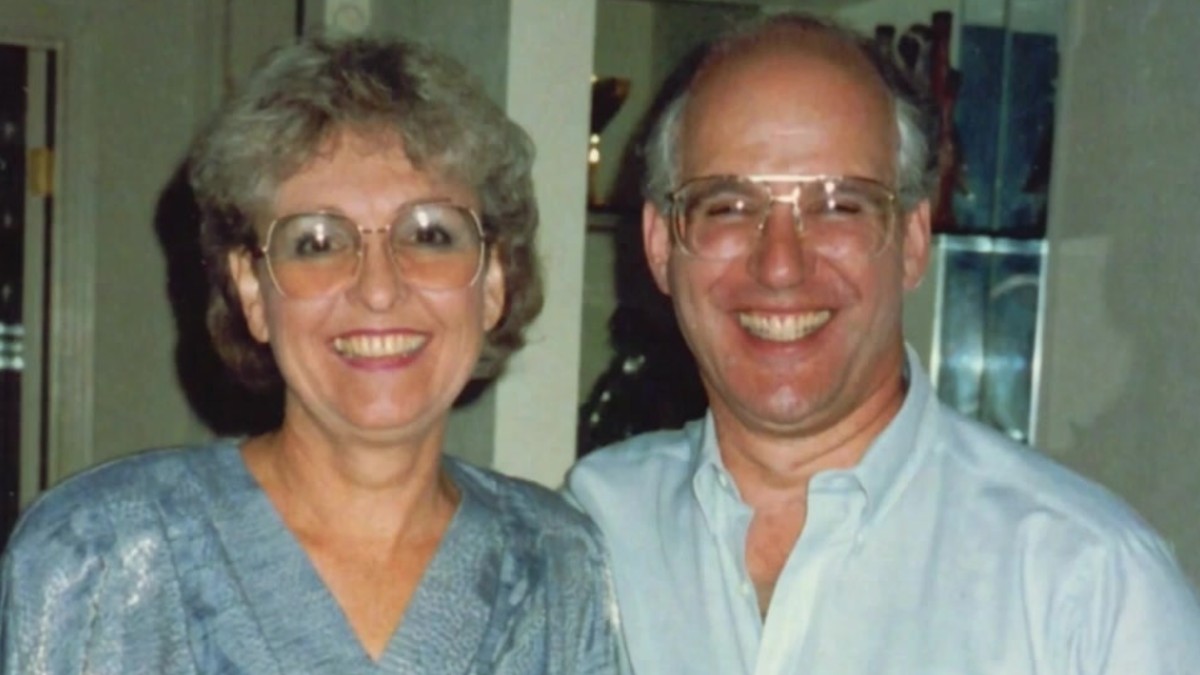 Buried in the Backyard is examing the murder of Loretta Bowersock, who was killed by her live-in boyfriend, Taw Benderly, in Tempe, Arizona.
Loretta Bowerstock and her daughter Terri were successful businesswomen with a chain of stores in Arizona. But everything went wrong on December 14, 2004, when 69-year-old Loretta suddenly vanished.
Her boyfriend, Benderly, told the cops that he and Loretta had gone on a shopping trip to Tucson. He said he dropped her off at the Park Place Mall and went to a motel.
Benderly claimed he later went to pick up Loretta, and that's when she vanished. However, the investigators and daughter, Terri, were troubled by his story.
The cops trawled through surveillance footage from the mall and found no evidence that Benderly or Loretta had been there. The police were also concerned about the shovel and pick ax they found in Benderly's van.
The detectives then questioned Benderly as to why Loretta's purse was still in their Tempe home if they had supposedly gone on a shopping trip. He couldn't answer.
Loretta Bowersock discovered boyfriend Taw Benderly was taking money
The investigators, with the help of Terri, then recovered evidence that the couple had been arguing about financial issues. And that Loretta may have been the victim of abuse.
Watch the Latest on our YouTube Channel
A couple of weeks later, as the police began to lean on Benderly, he suddenly committed suicide by hanging himself with an extension cord.
Benderly left a suicide note which read, "Loretta and I promised to be together for eternity, and so we shall." The police saw this as an admission of guilty. Unfortunately, he didn't reveal the whereabouts of Loretta's remains.
The cops concluded that Loretta had discovered some unauthorized withdrawals on her account, and when she confronted him about it, he murdered her.
It's thought Benderly then wrapped his girlfriend up in a tarp and put her in his van. He withdrew $24,000 and buried Loretta in the desert somewhere between Teppe and Tucson.
Terri spearheaded an extensive search of the desert for her mother's remains. She even turned to psychics in the hope of uncovering something.
Fossil hunters found Loretta Bowersock remains in the desert
However, a little over a year after Loretta's murder, a family of fossil and rock hunters was searching the grounds of an abandoned motel when they noticed a skull with a tuft of blond hair sticking out of the dirt. They realized with horror it was a human skull.
The police excavated the area and found Loretta's remains wrapped in a tarp in a shallow grave one and a half feet underground. The investigators noted how the killer would have needed a pickax on this terrain and how they clearly did not want Loretta to be found.
Terri Bowersock was now able to give her mother a proper burial.
This case was previously featured on A Mother's Secret on ID.
Buried in the Backyard airs at 8/9c on Oxygen.